'Absentia' Trailer: New Amazon Series About An Amnesiac FBI Agent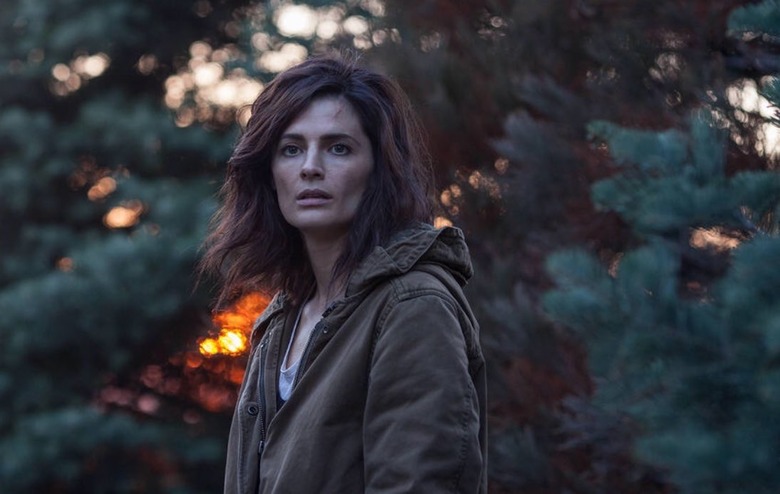 Amazon Prime series are generally overlooked in the conversation about the dominance of streaming services, but they haven't had a genuinely bad original show yet. And fresh off the Golden Globe win for its latest comedy series, Amy Sherman-Palladino's delightful The Marvelous Mrs. Maisel, Amazon is rolling out a new slate of original series. Next up: Absentia.
Good news for Castle fans – Absentia stars Stana Katic in the lead role as an FBI agent who returns to her life after going missing while in pursuit of a serial killer. Assumed dead, she is found six years later with no memory of her kidnapping — and a slew of murders that are somehow connected to her.
Absentia Trailer
Absentia is a promising series with a dark, moody, and tense trailer. I thought at first that it was a trailer for a film, it's so fraught with conflict. It's all dim lighting and high angles — which, then again, is perfectly suited to the visual style that prestige thrillers frequently fall on (see: every other Netflix series).
The trailer follows Patrick Heusinger (Girlfriends' Guide to Divorce)'s FBI Agent Nick Durand, Emily Byrne's (Katic) husband who is shocked when she disappears and even more so when she returns. Having remarried since Emily's absence, he is caught between helping Emily solve the mystery behind her disappearance and his life with his new wife (Cara Theobold). The Witch's Ralph Ineson also makes an appearance as the gruff FBI agent tasked with Emily's case and later, the manhunt for Emily when she becomes a fugitive after being connected with the string of murders.
Here is the official synopsis for Absentia:
After being declared dead in absentia, an FBI agent must reclaim her family, identity and innocence when she finds herself the prime suspect in a string of murders.
The series, which is a European-U.S. coproduction under Sony Pictures Television Networks' AXN, premiered in Europe on AXN on September 25, 2017. Amazon picked up the rights to the series in November with an Amazon Prime premiere date set for February 2, 2018.