Hulu Greenlights A Monthly Horror Anthology Series From Blumhouse Television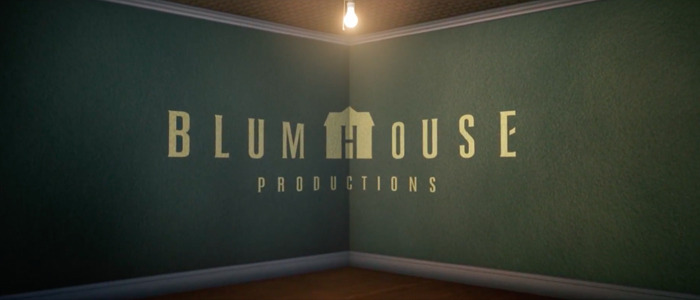 Currently, Shudder is probably the streaming service that's best known for horror content, but now a competing streaming platform is looking to expand its footprint into that genre. Hulu has given the green light to a new original horror anthology series from Blumhouse Television, and in a first-of-its-kind deal, the new show will air one episode per month for a year. Read more about the Hulu horror series below.
Variety brings the news, revealing that the show will feature twelve self-contained stories but "some narrative device or structural device is expected to connect them." As of now, no writers or producers are officially attached to the new show, and it doesn't have a title. We do know that the first episode is slated to debut in October, so the first season will last until October of 2019.
It's impossible not to immediately think of Black Mirror when hearing about this concept since it sounds like the two shows will be operating in a similar wheelhouse. But while new batches of Black Mirror episodes are often released more than a year apart, this new show's release schedule will keep it in the public consciousness throughout the entire year.
Joel Stillerman, Hulu's new Chief Content Officer, is taking a big swing here by approving a release schedule that's unlike anything his major competitors are doing, but he thinks he can attract the vocal and passionate horror fandom that's always hungry for more content:
"At the heart of the deal is an extremely passionate audience and an extremely activateable audience in terms of horror. It's not even the larger bucket of 'genre.' I would say this falls squarely into the horror bucket. And it's brought to us by, I would say in many ways that would be hard to argue, the consummate producers in that genre today."
Blumhouse Television (part of Blumhouse Productions, Jason Blum's massively successful low-budget company responsible for films like Get Out, Split, and Paranormal Activity) has worked on some high-profile projects before, including HBO's star-studded The Normal Heart and the terrific documentary series The Jinx; it also has a TV series based on their The Purge movie franchise in the works that's supposed to premiere later this year.
Hulu plans to "event-ize" each monthly entry of this new anthology horror show, but it'll be fascinating to see A) what kind of talent they can lure in for this, both behind the camera and in front of it, and B) if only one monthly installment will be enough to sustain audience excitement over the course of an entire year. My cynical side says that peoples' attention spans may be too short to get invested in something that doesn't offer instant gratification, but I'd love to be proven wrong about that. We'll update you with more info as soon as we hear it.