A 'Marilyn Monroe' Miniseries Is Being Adapted From The Novel 'Marilyn 1962'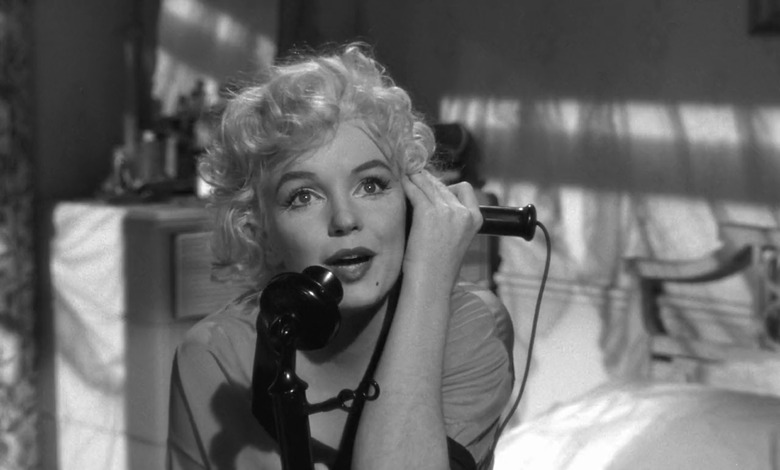 We may receive a commission on purchases made from links.
Marilyn Monroe is perhaps the most prominent pop culture icon ever, her presence and fashion transcending the movies that she starred in. But she remains an enigma that filmmakers have become obsessed with dissecting — there have been no less than 12 feature films about her, and countless other TV specials and movies that have tried to get to the bottom of the iridescent star and her tragic early death.
Young and beautiful she will always remain, and that's what makes her a great subject — even when the subject is as morbid as the year leading up to her death. A new TV miniseries on Marilyn Monroe is being developed to tackle exactly that, based on the novel Marilyn 1962.
The 10-episode miniseries will adapt Sebastien Cauchon's novel, which follows the last months of Marilyn Monroe's life, according to Variety. The Berlin-based Barry Films (Life) has partnered with producer Marianne Maddalena (Scream) to develop the miniseries, which will be executive-produced by Elle and Toni Erdmann producer Michel Merkt. Cauchon will also executive produce the series. No network has been announced yet.
According to Variety, Cauchon had an interest in Monroe for much of his life, and launched into an investigation of the actress and pop culture icon after identifying the members of her entourage based on memorabilia found in archives and sales auctions. He interviewed photographers such as Bert Stern, George Barris, Douglas Kirkland, Larry Schiller, and Bob Willoughby about their relationships with Monroe and her friends. The book was published in France in 2016, but doesn't seem to have been published in the U.S. yet.
Along with the announcement of the miniseries Merkt told Variety:
"We are very excited to work on bringing this unexplored, very intimate view on the real person who Marilyn Monroe was to the screen, thanks to the unprecedented insights which Sebastien Cauchon's meticulously researched book provides."
Monroe has barely left the public's imagination since her death in 1962, with a TV movie starring Kelli Garner as Monroe hitting screens as recently as 2015. But many portrayals of the icon tend to fall flat, feeling like pale imitators rather than a fully fleshed out character. I can't fault the actresses, as it's daunting to inhabit a character who is much less a person than she is a symbol. While I can't pretend to be an expert in all portrayals of Marilyn (there are just so many), Michelle Williams' little-seen portrayal of the icon in 2011's My Week With Marilyn was perhaps the most nuanced and powerful out of all them. Living up to Williams' melancholic take on the character will be a formidable task for any actress, if they're not already intimidated by taking on an icon. My only hope for the series is that it treats Monroe like a flesh-and-blood character, not like a beautiful, empty symbol.