'Maze Runner: The Death Cure' Clip: The Most Deadly Maze Yet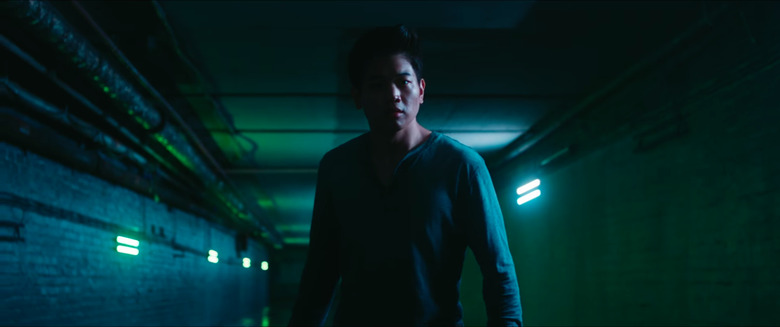 You'd think after three movies, the gang of kids led by Dylan O'Brien would have made it out of that maze by now. Actually, they did — the majority of the second film, Maze Runner: The Scorch Trials, takes place as the plucky Gladers venture out into the desiccated outside world, deserted except for a few human survivors and hordes of bloodthirsty zombies. But as the saying goes, sometimes you have to go back to move forward, and in the final Maze Runner film, Maze Runner: The Death Cure, the Gladers have willingly returned to WCKD to face off against the most dangerous maze they've faced yet.
The Death Cure Clip
The clip follows Thomas' (O'Brien) right-hand man Minho (Ki Hong Lee) in a grimy, dimly-lit industrial maze, separated from the rest of the group. Suddenly, he hears a noise and is face-to-face with the Gladers' mortal enemy from the first film: the Grievers. Terrified, he flees from the Griever, only for the sentient maze to block his every mode of escape. Trapped by a series of dead ends, Minho suddenly finds himself pulled up to the ceiling as if by magnets, helplessly lying in wait as the Griever makes its way closer to him.
Could Minho be the next tragic death in the fatal series? Who knows — though the trailer does hint that Minho's trials in the maze could be nothing more than a simulation. It would be disappointing if the series kills off its only person of color in the main cast — one who has played a pivotal role in helping Thomas' arc at that — but with the YA sci-fi series coming to an end, I suppose it doesn't make much difference.
Here is the official synopsis for Maze Runner: The Death Cure:
In the epic finale to the Maze Runner saga, Thomas leads his group of escaped Gladers on their final and most dangerous mission yet. To save their friends, they must break into the legendary Last City, a WCKD-controlled labyrinth that may turn out to be the deadliest maze of all. Anyone who makes it out alive will get answers to the questions the Gladers have been asking since they first arrived in the maze.
The Death Cure is directed by Wes Ball and will finally hit theaters three years after The Scorch Trials, after it was plagued by "indefinite" delays due to the injury of its star, O'Brien. Still, as one of the last vestiges of the YA dystopia phenomenon, that's better than its fellow YA series Divergent, which won't even see its fourth and final movie make it to theaters. Maze Runner: The Death Cure is set to be released in theaters on January 26, 2018.