'Golden Exits' Trailer: The Latest From Alex Ross Perry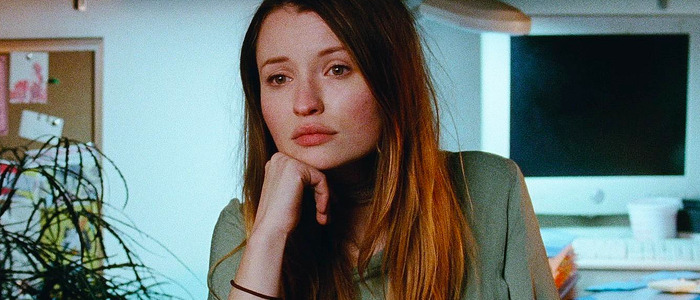 Alex Ross Perry, the filmmaker behind Listen Up Philip and Queen of Earth, is back with Golden Exits. The indie ensemble, set against a Brooklyn background, features a stellar cast colliding with each other amidst affairs and other real world dramas. A brand new Golden Exits trailer awaits you below.
Alex Ross Perry doesn't make blockbusters – a fact he's more than comfortable with. "It would be hard to make a third movie as commercially worthless as my last two," he jokingly told IndieWire. "That would be real feat." Yet while box office glory may elude him, Perry has consistently delivered extraordinary indie films that leave a mark. His 2014 film Listen Up Philip was a biting, acerbic story of a frustrated writer, and his utterly fantastic 2015 film Queen of Earth chronicled a woman's mental breakdown over a weekend getaway. Now here comes Golden Exits, a drama with a genuinely fantastic cast. Watch the Golden Exits trailer below.
 Golden Exits trailer 
Perry has brought together Emily Browning, Beastie Boys member Adam Horowitz, Mary-Louise Parker, Jason Schwartzman, Chloë Sevigny, and Analeigh Tipton in a story about a young woman (Browning) finding herself moving through the lives of several Brooklynites. Here's the official Golden Exits synopsis:
Nick (Adam Horovitz) has settled into a safe existence in a small pocket of Brooklyn, where he currently toils on an archival project for his father-in-law. Soon, 20-something Naomi (Emily Browning) arrives from Australia to assist Nick for the semester. She has no acquaintances in the city beyond a loose family connection to Buddy (Jason Schwartzman), a music producer who lives in the same neighborhood. For the few months she spends around Nick, Buddy, and their families, Naomi's presence upsets the precarious balance holding these two households.
Needless to say, Golden Exits, like Perry's previous films, will likely not find itself in the blockbuster category. When asked by Filmmaker Magazine about distributing this type of film, Perry replied:
"My only hope is that the film reaches as close to 100 percent of people who I think would like to see it. Listen Up Philip didn't come near to this. Queen of Earth probably got fairly close to its full potential. I'm just not sure what kind of movies I make relative to the way movies are released at this time. I am not sure if Golden Exits is a film that inspires enough confidence for a tried-and-true authentic theatrical release, nor am I sure if it is a movie that could do gangbusters on VOD. I hope that whichever it is, and I'll know after Sundance, that it ends up in the hands of a company willing to do whatever they can to help people who will connect with the film find the film."
Golden Exits premiered at last year's Sundance Film Festival. It will be released February 9, 2018.