ABC Offers Updates On 'The Jetsons' And 'Greatest American Hero' Revivals [TCA 2018]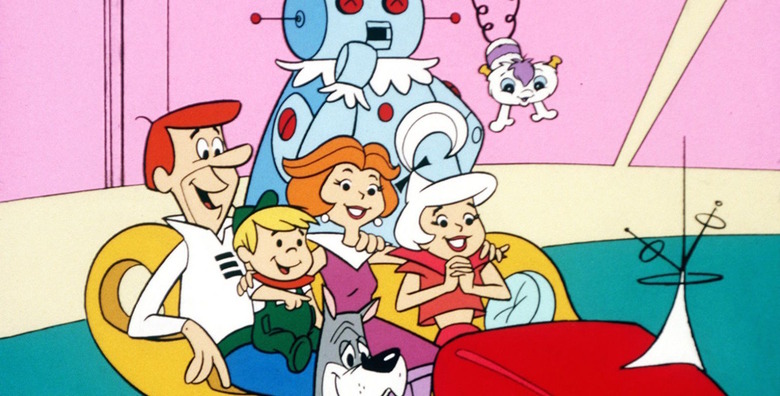 Channing Dungey, President ABC Entertainment, spoke with reporters about the network's upcoming pilot slate after her Television Critics Association executive session. One in development is a gender flipped Indian-American Greatest American Hero from Fresh off the Boat showrunner Nahnatchka Khan.
"We're actually developing a reboot of The Greatest American Hero that stars an Indian American woman," Dungey said. "That comes to us from Nahnatchka Khan."
The original series, which ran from 1981-1983, starred William Katt as a teacher who gains super powers from an alien suit. His lack of ability and finesse led to comedy. Although the network has Marvel's Agents of S.H.I.E.L.D. on its slate and has aired several Marvel spinoffs, ABC is not averse to scheduling more.
"The question really is more what kind of superhero show, what's the tone, how are we doing it?" Dungey added. "I would never say we're closing the door on superheroes."
Another pilot in development is The Jetsons, a live-action sitcom based on the animated series about a family in the future. Robert Zemeckis executive produces. While the show is to be filmed in front of a live studio audience, Dungey believes there are plans to incorporate futuristic visual effects.
"That is what I'm really looking forward to hearing," she said. "The team has already had a number of conversations with Zemeckis and the rest of the group. They have some really good ideas about how they want to pull that off. I have not yet been part of those conversations because I haven't seen the script yet. They don't want to tell me how that works until I've read the pages."
Dungey dodged questions about ABC's role in the Disney/Fox merger. Disney owns ABC, but the 12-18 month regulatory approval process makes specific questions premature.
"At the moment, my focus is really on everything that lies directly in front of me, the midseasons launches and the pilots we're going to be green lighting at the end of the month," Dungey said during her panel. "While the regulatory approval process is going on, our company has said all we have to say on the subject."
Disney had made use of their film assets, particularly developing Marvel shows that fit into the Marvel Cinematic Universe. There are possibilities to tie Fox movies into network television too.
"I'm excited about the possibilities but given that we're going through this regulatory approvals process, there's nothing more I can really say at this point," Dungey said to follow-up questions.