Showtime Has New Shows Coming From Seth Rogen, Ben Stiller, Michel Gondry & More [TCA 2018]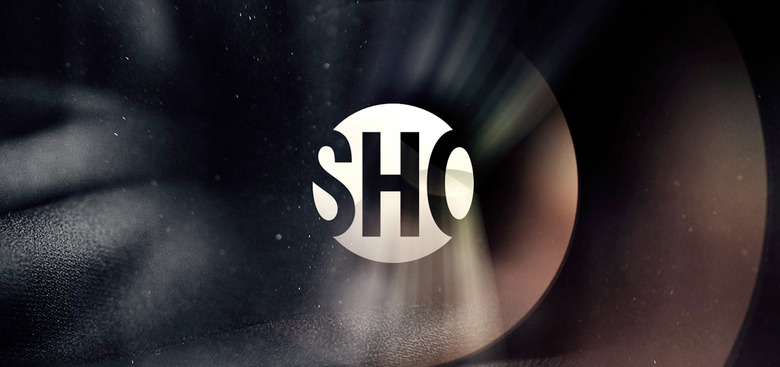 At the cable networks Television Critics Association panel this weekend, Showtime detailed their upcoming slate of original shows, including new vehicles for stars like Jim Carrey, Catherine Keener, Benicio del Toro, and Kevin Bacon, coming from filmmakers like Michel Gondry, Ben Stiller, Seth Rogen & Evan Goldberg and Matt Damon & Ben Afleck.
Network resident David Nevins elaborated on all of the 2018 Showtime shows and beyond, and you can find out about them below.
Kidding Reunites Michel Gondry and Jim Carrey
Kidding, which we heard about last fall, stars Jim Carrey and Catherine Keener, with Michel Gondry directing the pilot and producing.
"Kidding is about an iconic children's television performer, a Mr. Rogers, a Pee-Wee Herman kind of character that Jim Carrey plays, that's kind of a family business," Nevins said. "Frank Langella is the guy who runs the show. It's all built on Jim Carrey. He has a bit of a crackup."
Gondry's work, from Eternal Sunshine of the Spotless Mind with Carrey to The Science of Sleep, favors the surreal. But Nevins said that's not what we'll see in Kidding.
"It may have aspects of it, but fundamentally, it's a grounded show," Nevins said.
Ben Affleck and Matt Damon Go Back to Boston with City on a Hill
City on a Hill stars Kevin Bacon and Aldis Hodge, from director Michael Cuesta with Jen Todd, Ben Affleck and Matt Damon producing.
"City on a Hill is a very sprawling Boston crime [show]," Nevins said. "It's a systemic anthropological show in that it's cops, it's criminals, it's families, it's prosecutors. It's kind of the whole mechanism of an interesting moment in Boston's history."
Nevins preferred to wait to describe the characters Bacon and Hodge would play, so we'll probably hear more about that series later.
Ben Stiller Is Tackling Action with Benicio Del Toro
Ben Stiller directs Escape from Dannemora, a jailbreak drama starring Benicio del Toro, Patricia Arqutte and Paul Dano. It is a chance for Stiller to direct something different from a comedy.
"It definitely has comedic aspects to it but it's an action show," Nevins said. "It's a drama. The characters are really serious but it definitely has comedic elements. It's hardcore. It's intense. You can feel the intensity in the trailer. It has comedic stuff to it but it is not first and foremost a comedy by any means."
Seth Rogen, Lin-Manuel Miranda, Jessica Williams and More
Showtime also announced Ball Street, starring Don Cheadle and Andrew Rannells. Preacher executive producers and writing partners Seth Rogen and Evan Goldberg will direct the script written by David Caspe and Jordan Cahan.
The cable network also reminded the crowd about Kingkiller Chronicles, a series based on Patrick Rothfuss' novels of the same name. Since the main character is an adventurer and musician, the music will play an integral part of the series. That's why they confirmed that they're bringing in the best to help in that regard.
"For those who know the book, there is a musical troupe within the central characters," Levine said. "Yes, music will be an integral part of it. I have three words for the style of the music: Lin-Manuel Miranda. He is an unbelievably rabid fan of this book and really sought it out to become a part of it."
Previously announced in development, Nevins confirmed Jessica Williams' upcoming series would be "about a young, sexually fluid African American woman living in Brooklyn."
Meanwhile Robert & Michelle King will produce Your Honor with Peter Moffat, whose Criminal Justice was remade by HBO as The Night Of.
After the panel, Nevins acknowledged that a Dexter follow-up remained in development at Showtime, but has not moved forward.
"Yes, there's always talks about Dexter but no further along than we were last time," Nevins said.
***
We'll be sure to keep our ear to the ground for any more updates about these shows, so stay tuned.