Shooting 'Annihilation' Was An ''Insane'' Experience, According To Jennifer Jason Leigh [TCA 2018]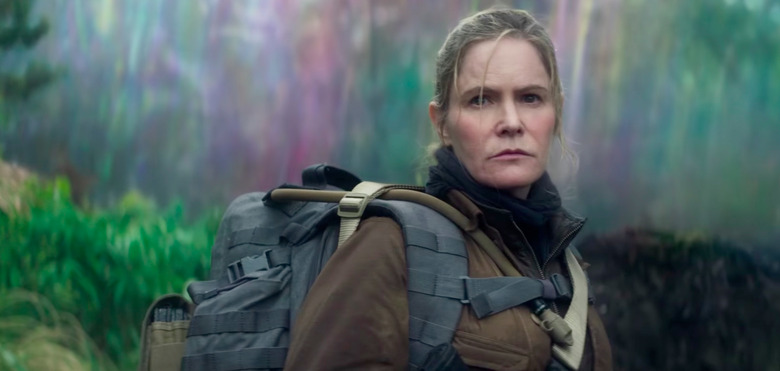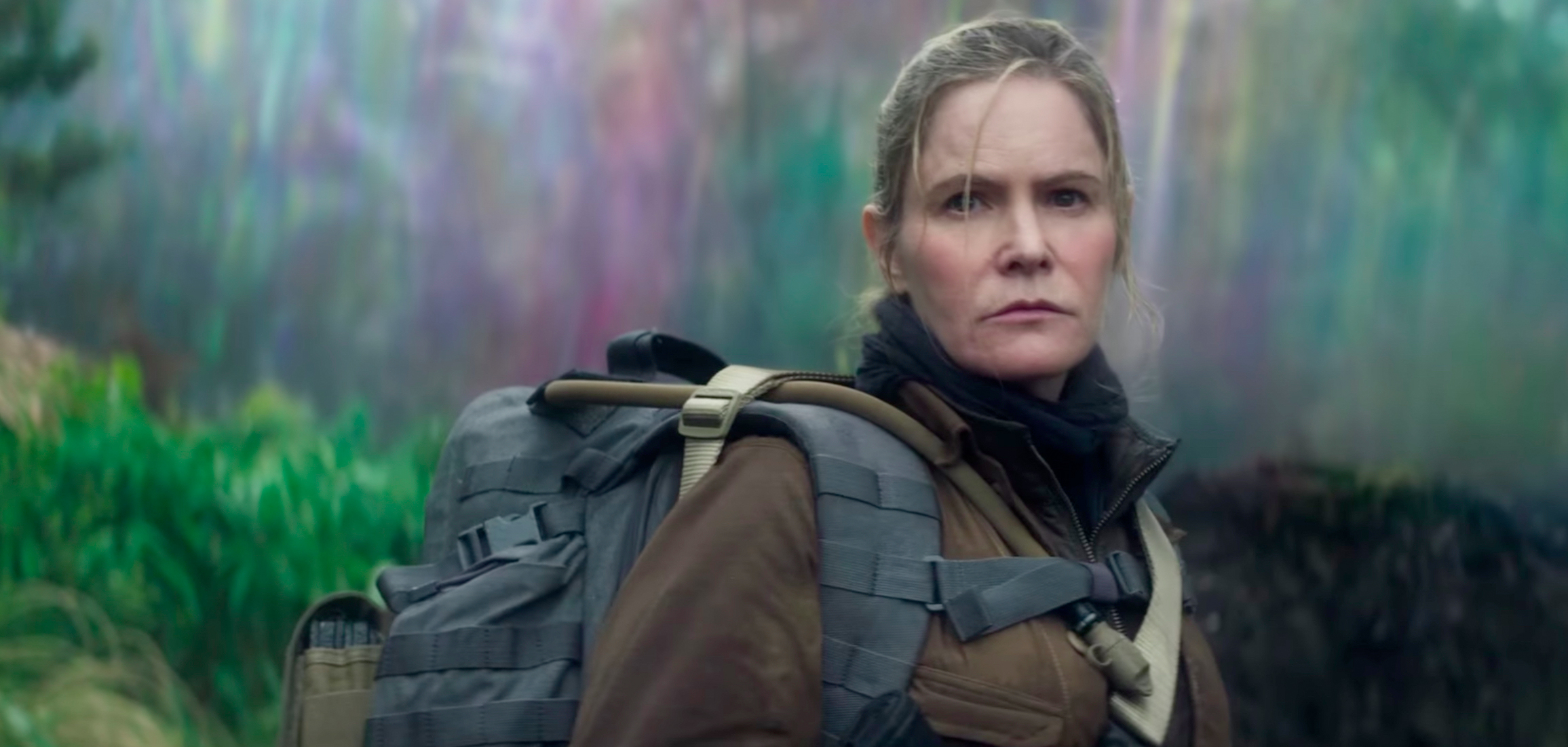 Actress Jennifer Jason Leigh was on a Television Critics Association panel for her upcoming Showtime series Patrick Melrose (watch the trailer here). After the panel, we were able to speak to her about the upcoming Alex Garland film Annihilation. She could not talk about her character but described the experience of filming in "The Shimmer."
Find out what Jennifer Jason Leigh had to say about the making of Annihilation below.
For those unaware of Annihilation, the film is based on the first novel in Jeff Vandermeer's Southern Reach trilogy. Natalie Portman stars as a biologist who enters The Shimmer with a group of female soldiers and scientists (including Jennifer Jason Leigh and Tessa Thompson) to find out what her husband contracted there on a previous mission. What they discover is a mystery to science with frightening animal hybrids appearing out of nowhere. To get a better idea of what the movie is like, you can watch the trailer. But Leigh was happy to talk about the time she spent on set.
"It was an insane experience but really fun and great group of women," Leigh said. "We were in these forests behind Pinewood with these heavy, heavy guns and heavy, heavy backpacks. The trailer is like a half a mile away so we'd all stay under this one tent. Pretty much everyone but me was vegan so we were subsisting on oat crackers, nuts, raisins and things."
The trailer for Annihilation shows an alligator with shark teeth, as well as other creatures and organisms that are difficult to describe. However, Leigh said much of what constitutes the realm of The Shimmer was practical.
"Walking through the mud with all this gear and then seeing all these incredible special effects that were so beautifully woven into the actual environment that it was surreal," Leigh said. "[Writer/director] Alex [Garland] is really lovely and it was really just a great group of women. It was a great experience. I just can't talk that much about the story because I don't know yet what is giving something away and what isn't."
Paramount Pictures plans to release the film on streaming services internationally only 17 days after it opens in theaters, a unique strategy Leigh only recently learned about
"I just discovered that, so that's interesting," Leigh said. "I've never really heard of that before so I'm curious how that plays out."
Annihilation hits US theaters on February 22, 2018.