FX Expects 'Fargo' to Return In 2019, Announces 'Atlanta' Season 2 Title, Greenlights 'Sons Of Anarchy' Spin-Off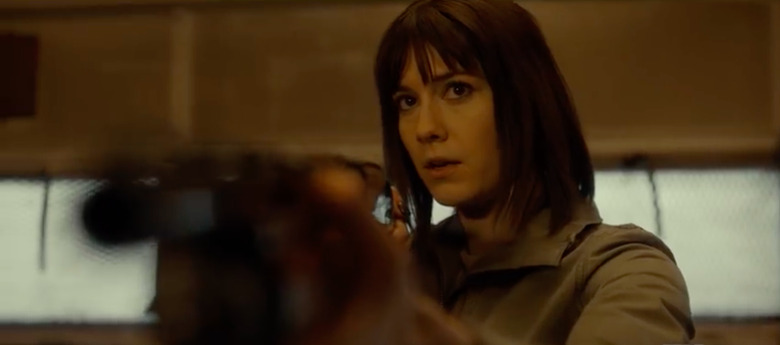 FX CEO John Landraf spoke with the Television Critics Association this morning. During a Q&A session, he confirmed that Fargo creator Noah Hawley is developing a fourth season, which the network expects next year.
"It's not gone," Landgraf said. "Noah Hawley, who's become quite a busy bee, not only with Legion but he's got a pretty substantial career as a novelist and feature career coming up as a writer/director. Has told us that he has an idea which excites me enormously for a fourth cycle of Fargo. The plan is to have that ready for 2019. The anticipation there's going to be another cycle of Fargo in 2019."
There will be an Atlanta panel later in the day, but a press release announced season two's title: Atlanta Robbin' Season.
FX also announced a new series from Kurt Sutter. Mayans MC is a spinoff of Sutter's Sons of Anarchy, centering on SAMCRO's rival gang.
"Mayans MC features an almost entirely Latino cast," Landgraf said. "Our belief [is] that hit television and diverse television can be the same thing. It will debut late summer/early fall, right around the 10th anniversary of Sons of Anarchy."
Edward James Olmos, JD Pardo, Sarah Bolger, Clayton Cardenas, Richard Cabral, Michael Irby, Raoul Trujillo, Antonio Jaramillo and Carla Baratta star in Mayans MC.
The American Crime Story anthology series continues this month with The Assassination of Gianni Versace. Future seasons are set to tackle Bill Clintons scandals with Monica Lewinski and Linda Tripp, and Hurricane Katrina. Landgraf does not know which will come next.
"I don't know about the Monica Lewinski/Linda Tripp story," he said. "It's just in development and I haven't seen a script yet so I don't know where it's at yet or whether it's good enough. Nina Jacobson, Brad Simpson and Ryan [Murphy] might have more perspective on that. Similarly on Katrina as we announced, we took a really different approach and ended up making a deal for a really great book. Again, that's in active development but I haven't seen a script. After Assassination of Gianni Versace, I couldn't tell you for sure what the next installment of American Crime Story will be. I can tell you there will be one."
Landgraf added that the mission of American Crime Story is not just the scandal of the year, so the approach to each season will have to fit.
"For those of you who've seen Versace can see that franchise is not about recreating or mirroring what we did with OJ. It's about this idea that maybe goes back to Truman Capote's book In Cold Blood. You can take the crime franchise and make it something of literary quality and merit, where the examination of a criminal act can also be an examination of character and society. There's an extraordinary ambition to how we treat those and that's extremely hard."