'Captain Marvel' Lands 'She's Gotta Have It' Star DeWanda Wise In Co-Starring Role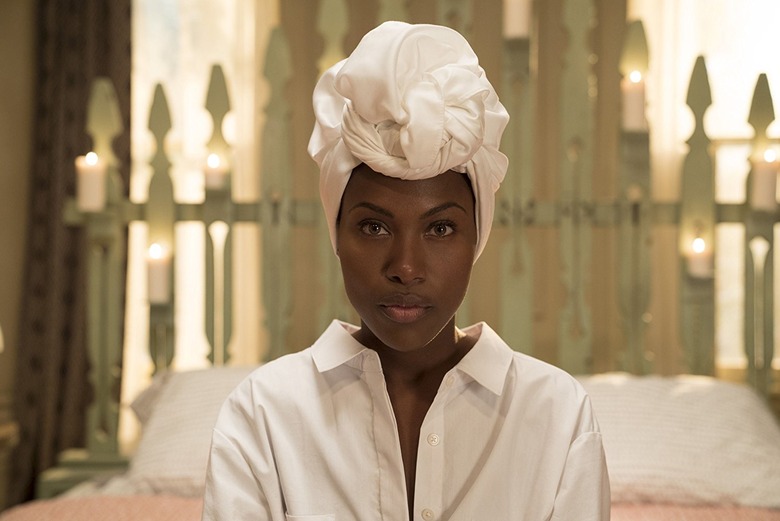 DeWanda Wise has gotta have a part in the Marvel Cinematic Universe
In an intriguing piece of casting, the star of Spike Lee's Netflix series remake She's Gotta Have It, has been hired for Captain Marvel in a key role. Her role remains unnamed for now, but we can have a little fun with the speculation.
DeWanda Wise has not only been cast in a key role in the upcoming Marvel Studios film Captain Marvel, she will be co-starring opposite lead Brie Larson, according to Deadline. Now "co-star" is a vaguely loaded word — does that mean she will play the co-lead to Larson's Air Force pilot Carol Danvers? If so, this would increase the importance of Wise's character exponentially, leading to (my) speculation that she could only be playing a well-known comic book character.
So let's dive into a brief bit of theorizing. The first character that comes to mind is Monica Rambeau, the first female character to inhabit the Captain Marvel title, though she remained relatively removed from the original Captain, Mar-Vell. A police lieutenant from New Orleans, she possesses the ability to transform herself into any form of energy. Because of confusing Marvel Comics lore, she later names herself Photon, Pulsar, and Spectrum, but she remains an impressive figure, even going on to lead the Avengers at one point. It's highly possible that Wise will play Rambeau in a nod to the history of Captain Marvel's title as well as offer a second female lead in Marvel's first solo female superhero movie. She probably won't share the Captain Marvel title with Larson, but it's possible that we could see her go on to become Photon, perhaps caught up in the same incident that turns Carol Danvers into Captain Marvel.
Another possibility is that she plays a relative of Samuel L. Jackson's Nick Fury, who was also reported to have a "co-starring" role opposite Larson (just how many co-leads can a movie have?). It's unlikely that she will take on the role of the movie's villain, with that part already relegated to Rogue One's Ben Mendelsohn. So I'm going to put my money (and my hopes) on Monica Rambeau. Because why introduce only one female superhero when you can have two?
Captain Marvel is a Marvel Cinematic Universe prequel of sorts, taking place in the 1990s. It will be part of the MCU's expansion into its "cosmic" universe, dealing with the menacing Kree alien race and an origin story that involves alien DNA being fused with our hero. Jude Law is also set to appear as the original alien Captain Marvel.Captain Marvel is directed by Anna Boden and Ryan Fleck and is set to open in theaters on March 8, 2019.