'Wonder Woman 2' Will Be "Totally Different" Says Patty Jenkins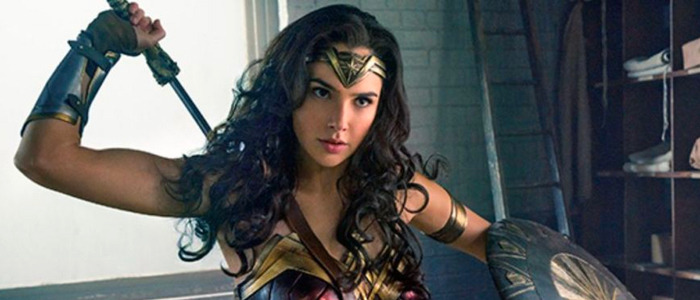 Wonder Woman was a wonderful surprise for the DCEU: a film that garnered great reviews and cleaned up at the box office. Fans of the film want to know what's going to happen in Wonder Woman 2, and while director Patty Jenkins isn't spilling any specific details yet, she did hint that the upcoming sequel would be "totally different" than the first film. Which could mean literally anything, but here we are.
What's going to happen in Wonder Woman 2? Will Gal Gadot's Amazon warrior finally get her invisible jet? Will Chris Pine return as a handsome ghost? Will everyone pretend Justice League never happened at all? We'll have to wait until 2019 to know the answers to these questions. In the meantime, Wonder Woman and Wonder Woman 2 director Patty Jenkins was nice enough to reveal some vague hints about what to expect.
Speaking with ET at the Palm Springs Film Festival, Jenkins (along with Gadot) talked about the whirlwind success of the film, and when the sequel inevitably came up, the director said:
"We're actually making a totally different film with a lot of the same, similar like things that we love, but it's its own movie completely, so it's not 'two' to us. It's an entirely new adventure together that we couldn't be luckier [to do]."
This is so maddeningly vague that it could mean literally anything, but I will say it's nice that Jenkins is approaching the sequel in terms of using familiar elements in a whole new light. More often than not, sequels can turn out to be clones of the original film, and it's clear that Jenkins has no interest in that. Instead, she wants Wonder Woman 2 to forge new ground. As for what the story will be about, that's anyone's guess. There have been rumors that Wonder Woman 2 will be set in the present-day, and there have also been rumors that the film will take place in the 1980s.
During the ET interview, Jenkins was asked if Lynda Carter, who played Wonder Woman on the 1970s Wonder Woman TV show, might have a part in the sequel. Jenkins wouldn't entirely commit to the idea, but she certainly seems open to it:
"We'll see...Lynda is one of the dearest people to us, has been a great mentor and dear friend. And we actually desperately tried to get her in the first one and we had the scheduling that couldn't work, so she's always been a part of our Wonder Woman family. We won't say anything yet, but we certainly—there's no lack of trying."
Wonder Woman 2 hits theater November 1, 2019.