Mondo's New Universal Monsters Show Coming This Month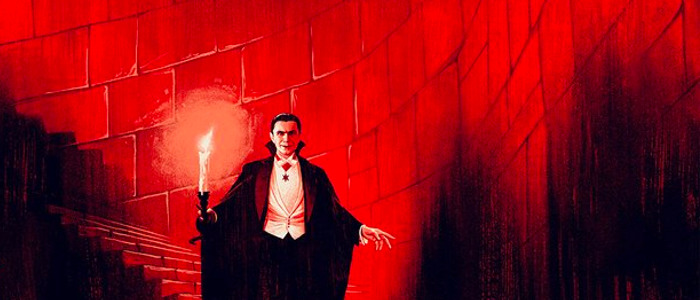 Mondo is at it again, hosting yet another show devoted to art focused around the classic Universal Monsters. Frankenstein, The Bride of Frankenstein, Dracula, The Mummy and various other characters featured in the hit song The Monster Mash will all be making an appearance at the show....at least in art from. The monsters won't really be there, because that would too terrifying. Check out some of the pieces from the Mondo Universal Monsters gallery show below.
Mondo has hosted Universal Monsters-themed art shows in the past, a decision that clearly must do well for them – because they're doing it again. From  January 19, 2018 through January 27, 2018, the Mondo Gallery will be hosting an exhibit focused on art inspired by those Universal Monsters of old: Frankenstein, Dracula, The Mummy, The Creature from the Black Lagoon, The Wolf Man. Hell, if you're lucky, the Werewolf of London might be there, too.
"Ever since our original Universal Studios' Monsters show in 2012, we always knew we'd love to revisit it with a handful of fresh, new posters," said Mitch Putnam, Mondo Creative Director, on the Mondo site. "We've got a bunch of our favorite artists tackling some of the most thrilling films of all time, so this one is kind of a dream come true."
Here's a look at some of the pieces, via Mondo and THR (click that link to check out a few others).
First up, The Mummy by Stan & Vince. You might remember The Mummy as the inspiration for the terrible Tom Cruise movie that came out in 2017.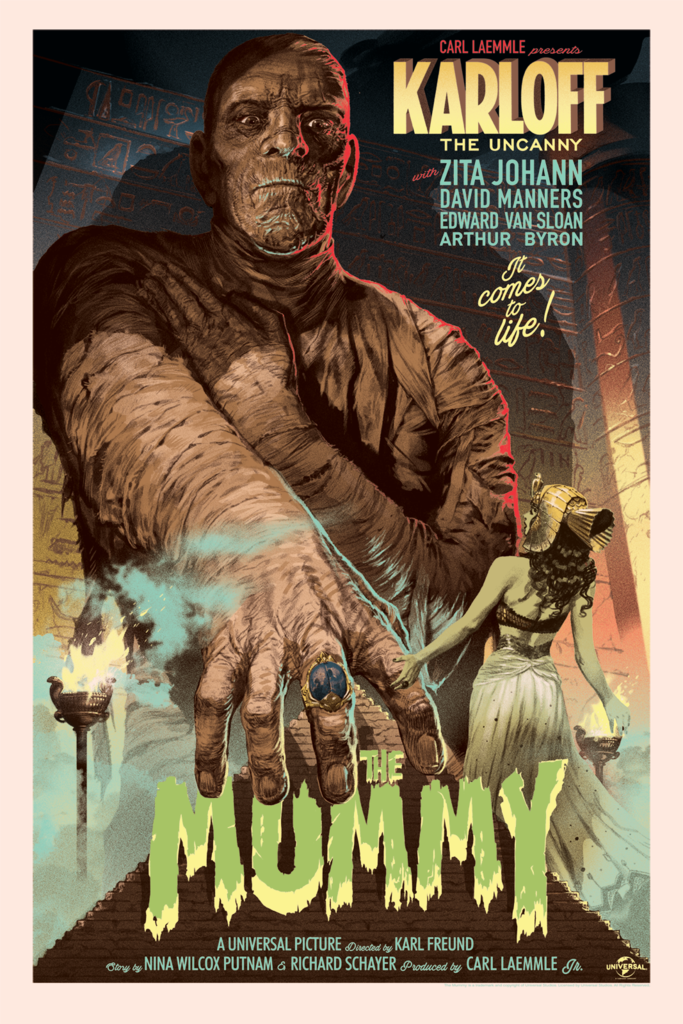 Here's a gorgeous Bride of Frankenstein piece from Ken Taylor.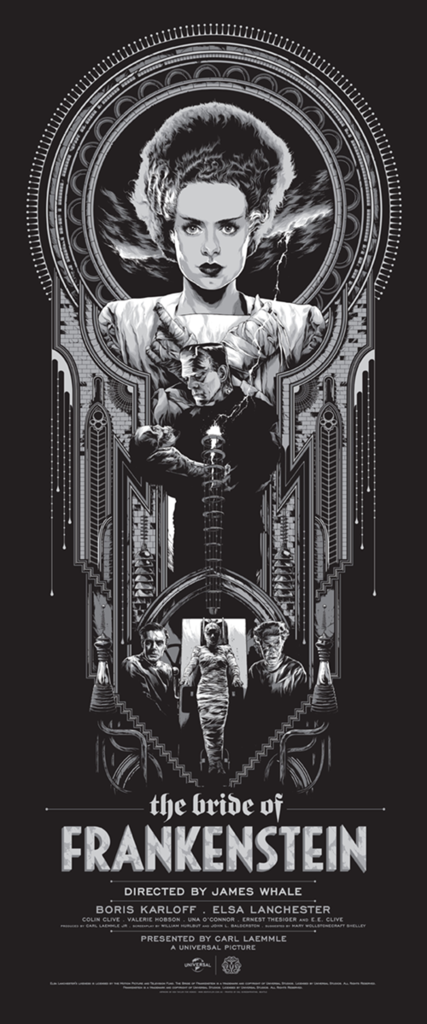 Then there's Creature From The Black Lagoon by Gary Pullin.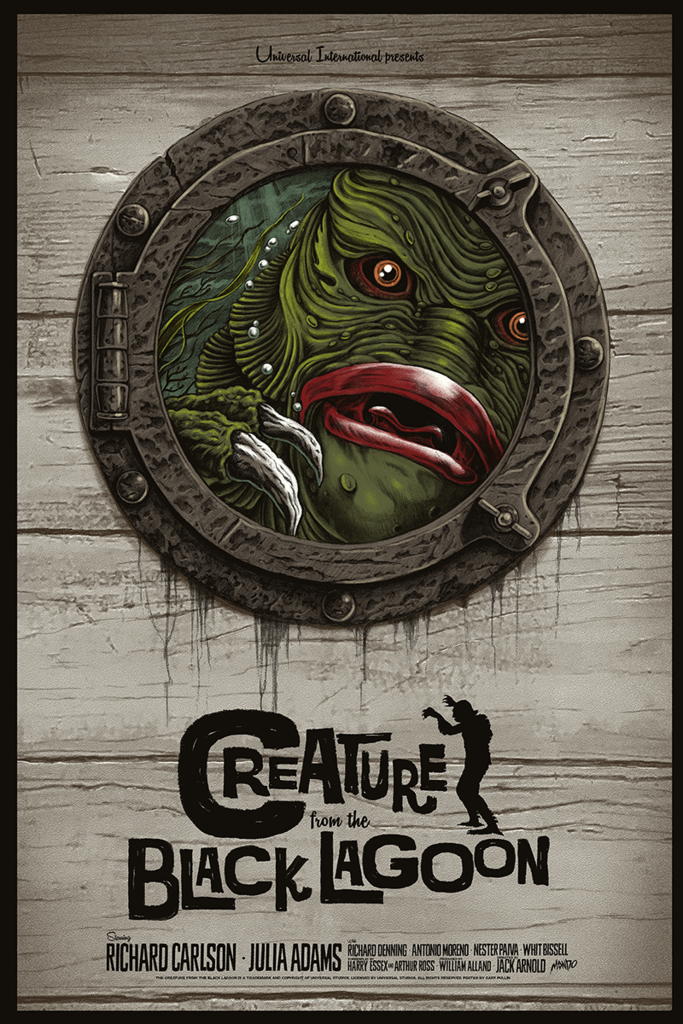 Next up, The Wolf Man by Eric Powell.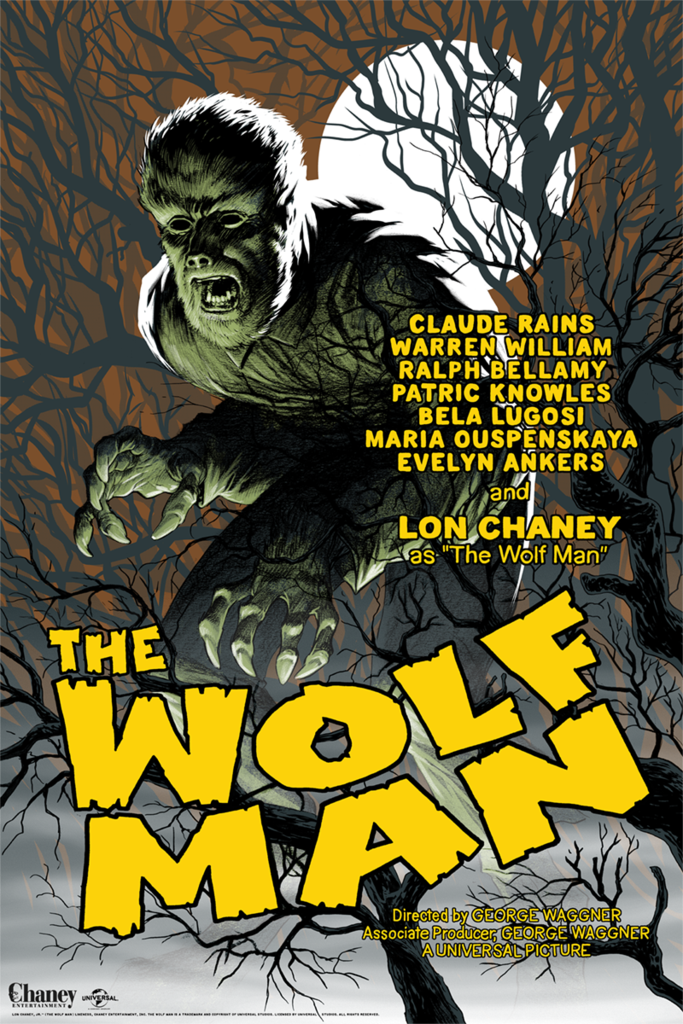 Here's a stylish take on The Invisible Man by Jonathan Burton.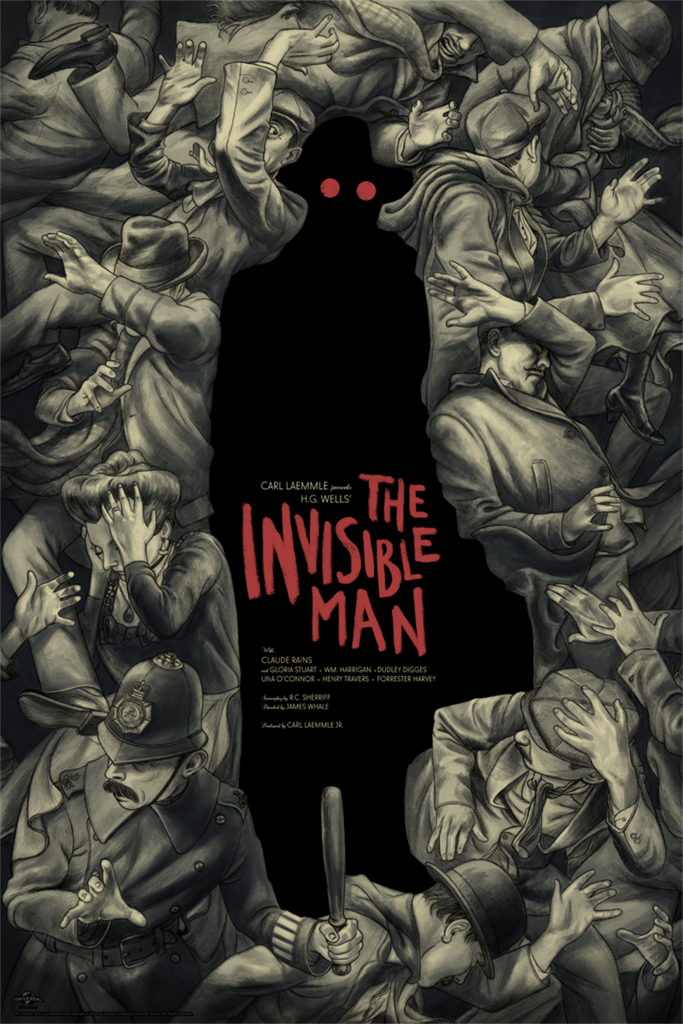 There are many more to see, but my personal favorite of the bunch is this this gorgeous Dracula piece by Phantom City Creative. If anyone wants to be super nice and buy this for me and then send it my way, please don't hesitate.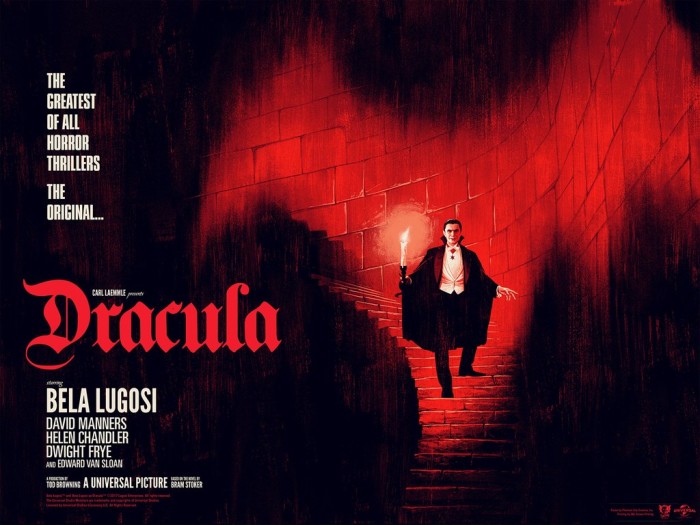 The opening reception for the Mondo Gallery Universal Monsters Show will be on Friday, January 19 from 7:00 – 10:00pm. The exhibit will then be on display January 19, 2018 through January 27, 2018. The Mondo Gallery is located at 4115 Guadalupe Street in Austin, TX, so if you're in the neighborhood, pop in and ask them if they have any Dark Universe pieces on display. The full artist lineup is below.
Full artist lineup below:
Jonathan Burton
Sam Wolfe Connelly
Francesco Francavilla
Ken Garduno
Brandon Holt
Matthew Peak
Phantom City Creative
Eric Powell
Gary Pullin
Greg Ruth
Jessica Seamans
Stan & Vince
Ken Taylor
Matt Ryan Tobin
Bruce White