How Darth Vader Helped Make Christopher Reeve Superman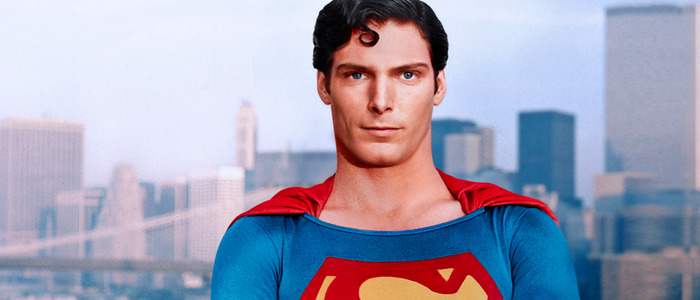 Here's some movie history for you: Darth Vader had a hand in making Christopher Reeve Superman. Sort of. David Prowse, the actor who played Darth Vader (at least physically; James Earl Jones, of course, provided that iconic voice), confirms that when Reeve needed to bulk up to play the Man of Steel, he turned to Prowse for help.
David Prowse filled out Darth Vader's imposing form in the original Star Wars trilogy, donning Vader's iconic black costume and mask and stalking around from film to film. While James Earl Jones lent Vader his now-iconic voice, Prowse made the character a physical threat, and when it came time for Christopher Reeve to play Superman, it was Prowse the actor turned to for help.
Per The Hollywood Reporter, when Christopher Reeve, who is the best on-screen Superman we've ever had and likely will ever have, was cast to play the Man of Steel in Richard Donner's Superman, the actor was quite thin, weighing in at only 170 pounds for his 6 foot 5 inch height. Donner ordered Reeve to bulk up for the part, and that's where Prowse came in. "I get a call from Dick Donner and he says, 'Can you get down to the studio as quick as you can, we've got a Superman,'" says Prowse in an archival interview. You can watch the interviews with Prowse, Reeve and Donner in this archival video.
Prowse went on to train Reeve for six weeks. In the interview, Prowse says, "[Christopher Reeve] was fantastic. He was a very lovely person. We were like brothers, we got along so well together. And during the course of the period I had him, I took him from 170 pounds when we started and he was 212 [pounds] when he went into the suit."
"The thing is, on this part particularly, you have to start from the outside and work in," Reeve says in the interview. "You can do all the interior work you want to do, and it still isn't going to get you to Superman if you don't have the physical strength to go with it...The thing is, the stronger I get — and I am still not all that strong, but I'm getting there — the stronger I get, the more it helps my mental attitude toward the part."
Reeve would go on to play Superman for four films – Superman, Superman II, Superman III, and Superman IV: The Quest for Peace. In addition to appearing as Darth Vader in Star Wars: Episode IV – A New Hope, Star Wars: Episode V – The Empire Strikes Back and Star Wars: Episode VI – Return of the Jedi, Prowse also appeared in Stanley Kubrick's A Clockwork Orange.