Darren Aronofsky's Favorite TV Shows Include A Popular Cartoon And Ample Nudity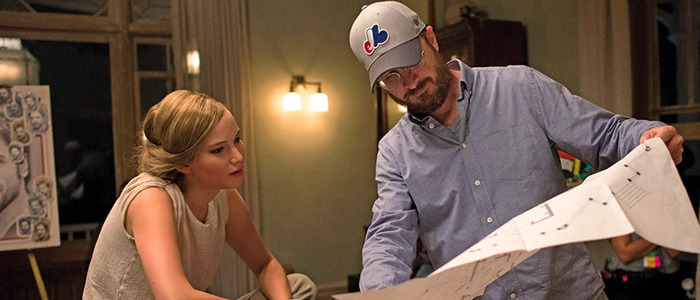 After the intense production – and release – of mother!, director Darren Aronofsky is ready to decompress for a while by catching up on some TV. In a new interview, the filmmaker revealed a list of his favorite TV shows, which include a popular HBO series where everyone dies, an animated show that people everywhere can't shut up about, and also a series full of nudity. Read on for Darren Aronofsky's favorite TV shows.
What does Darren Aronofsky like to do when he's not making intense movies like Requiem for a Dream, Noah or the recent, highly underrated mind-fuck mother!? He likes to watch TV, of course. Aronofsky is now coming off a whirlwind production schedule and press tour for mother! – a psychological horror film that was met with a hostile reaction from nearly everyone who came in contact with it, as if it were less a movie and more of a radioactive piece of debris – and all he wants to do now is chillax.
In a new interview with IndieWire's Filmmaker's Toolkit podcast (by way of Vulture) Aronofsky says, "I just want to relax a little bit," and his ideal way of relaxation includes catching up on some TV. So just what sort of TV does Darren Aronofsky, director and scarf enthusiast, like to unwind with? Per Aronofsky, he'd like to "catch up on Rick and Morty season three and Game of Thrones season seven. And The Deuce is coming out! Never mind Naked and Afraid XL, season three."
That's right, like many people, Aronofsky is a fan of Rick and Morty, the animated series that caused its fans to go absolutely insane when McDonald's failed to stock up on Schezwan sauce. This revelation potentially makes a scene late in mother!, where a horde of crazy fans invade a house and proceed to tear it to pieces, take on a whole new meaning. Perhaps these roustabouts were simply angry Rock and Morty fans, furious over Jennifer Lawrence's lack of Schezwan sauce in her pantry.
Game of Thrones' inclusion here makes sense as well, since everyone watches that show (except me – sorry). I'm not quite sure what Aronofsky means by "The Deuce is coming out!", since the first season of that show has already aired on HBO. Does he mean season 2, or has no one informed Mr. Aronofsky that The Deuce season 1 is already available? Someone tell him, ASAP.
The most surprising addition to this list is the nude-based reality show Naked and Afraid XL, in which "veteran survivalists familiar with the stripped-down drill after appearing on Naked and Afraid attempt to survive in a desolate, dangerous environment for 40 days – 19 more than they previously experienced on the show." Sure, whatever floats your boat, Darren Aronofsky.