'Channel Zero: Butcher's Block' Premiere Date Revealed In New Teaser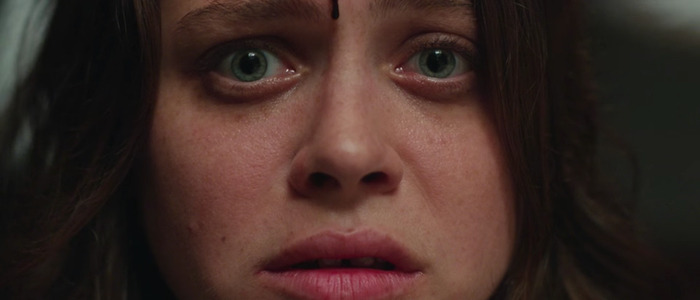 Channel Zero, one of the best horror shows on TV that you're probably not watching, just recently wrapped-up its second season, Channel Zero: No-End House, in October, but season 3 is ready to go. A new teaser for Channel Zero: Butcher's Block reveals the premiere date for the new season, and it's a lot closer than you think.
This might be the shortest time span between TV seasons in recent hustory – the new season of Syfy's Channel Zero is going to premiere a mere 105 days after the last season ended. Channel Zero: Butcher's Block will arrive on February 7, 2018, and if you don't believe me, just watch this creepy new teaser that confirms the premiere date.
Channel Zero: Butcher's Block teaser 
Channel Zero is one of the best horror shows on TV, and it drives me slightly crazy that the series doesn't have the same kind of buzz as, say, American Horror Story – a show that truly stinks, yet continues to get attention. Created by Nick Antosca, Channel Zero takes the short online horror stories that originated as "creepypasta" – the internet equivalent of urban legends – and turns them into compelling, dread-filled seasons of TV. Even if you're not 100% sure what the hell "creepypasta" is, you're likely familiar with some of its creations: for instance, the infamous Slenderman mythos originated as part of creepypasta.
The first season, Channel Zero: Candle Cove, featured a mysterious children's TV series that results in several paranormal events in a small town; season 2, Channel Zero: No-End House, followed a group of friends who enter what they think is a simple haunted house attraction, only to get trapped in an existential nightmare. This new season, Channel Zero: Butcher's Block, follows "a young woman named Alice (Olivia Luccardi, It Follows) who moves to a new city and learns about a series of disappearances that may be connected to a baffling rumor about mysterious staircases in the city's worst neighborhoods. With help from her sister, she discovers that something is preying on the city's residents."
Here's a breakdown of the cast, and the characters they're playing:
Holland Roden (Teen Wolf) as Zoe Woods, Alice's sharp, tough older sister whose struggles with mental illness have worn her down over the years;
Rutger Hauer (Blade Runner) as Joseph Peach, a 1950s meatpacking magnate who grew increasingly reclusive and then disappeared after his beloved daughters were murdered;
Brandon Scott (Wreck-It Ralph) as Officer Luke Vanczyk, a young but already jaded cop, living in the shadow of his father, the Chief of Police.
Krisha Fairchild (Krisha) as Louise Lispector, a retired journalist who has lived in Garrett, Michigan her whole life. Now she spends her days doing taxidermy and working on her personal project: A book about a pattern of disappearances in the city's worst neighborhood.
I'm very excited to see Channel Zero is returning so quickly, and I can't wait to see what nightmarish fun awaits. If you have yet to jump aboard the Channel Zero train, I urge you to give it a chance.