2018 Movie Photos: See Brand New Images From 'Avengers: Infinity War,' 'Ready Player One,' And More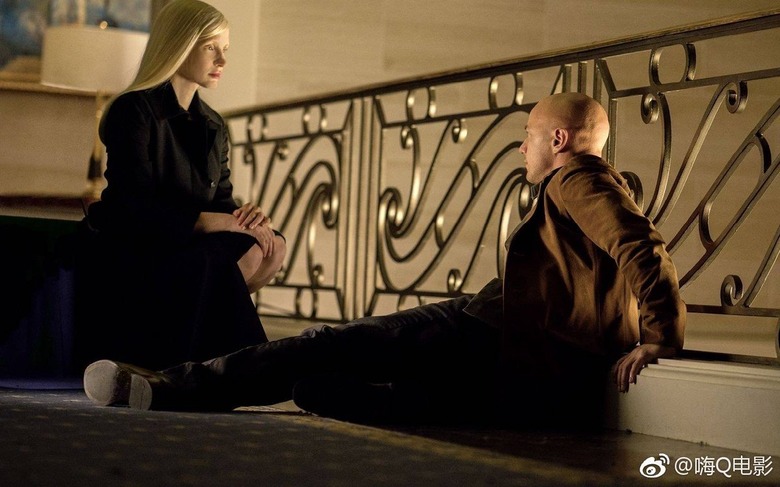 2018 is fast approaching, and that means we're due for a surge in new photos from the year's most anticipated movies. Superheroes, magical nannies, and VR video game players galore populate a new batch of 2018 movie photos. And while we've already seen a few sneak peeks at films like X-Men: Dark Phoenix, A Wrinkle in Time, and Avengers: Infinity War, these new photos give us something new to chew on.
See some of the new 2018 movie photos below.
USA Today and Empire released previews of the most anticipated movies of 2018 this week. Yesterday, we wrote about the new Fantastic Beasts: The Crimes of Grindelwald image featuring Newt Scamander and Tina Goldstein, but there are even more exciting stills from the upcoming blockbuster sequels and adaptations.
Below are some of the best new images from Avengers: Infinity War (May 4, 2018), New Mutants (April 13, 2018), A Wrinkle in Time (March 9, 2018), X-Men: Dark Phoenix (November 2, 2018), Ready Player One (March 30, 2018), and Mary Poppins Returns (December 25, 2018).
First: Infinity War. The new image shows a scene that may be familiar to those who saw the extended footage for Avengers: Infinity War at D23 and Comic-Con earlier this summer. It shows an unconscious Thor (Chris Hemsworth) being cared for by the Guardians of the Galaxy, with Mantis (Pom Klementieff) placing her hand on his head to read his emotions while Rocket (Bradley Cooper) looks on. This presumably takes place soon after the events of the Thor: Ragnarok end-credits scene.
The New Mutants image depicts the confused, powerful teens in the halls of the psychiatric hospital holding them hostage. The anxious young mutants Magik (Anya Taylor-Joy, far left), Wolfsbane (Maisie Williams), Cannonball (Charlie Heaton) and Sunspot (Henry Zaga) are gathered around Mirage (Blu Hunt), who lays unconscious on the floor.
The new A Wrinkle in Time image shows the eclectic Mrs. Who (Mindy Kaling) sharing a tender moment with Meg Murry (Storm Reid), Mrs. Who's homely clothes suggesting that this is before she reveals herself to be an all-powerful immortal being.
The X-Men: Dark Phoenix photos are perhaps the most tantalizing, offering cryptic suggestions of Charles Xavier (James McAvoy) and Erik Lehnsherr (Michael Fassbender) in dire straits. Charles is being confronted by new Jessica Chastain's chilling, mysterious new villain while it appears that Erik has been subdued and captured by armed men.
The Ready Player One image features Wade Watts (Tyler Sheridan) and Artemis (Olivia Cooke) fleeing from their own set of intimidating armed men in Steven Spielberg's upcoming film. Their drab clothes and setting indicates that this is reality, and not the virtual reality world Oasis.
The last image is a more mundane one compared to the previous stills, but hey, it's been a while since you've heard about Mary Poppins Returns, isn't it? The new image of the sequel starring Emily Blunt in the title role shows Mary Poppins and Jack (Lin-Manuel Miranda) playfully carting around a group of children that Mary is looking after, as Jane Banks (Emily Mortimer) and Ellen (Julie Walters) look on in shock.