Daily Podcast: What We Watched Over The Holidays And Our Favorite Christmas Gifts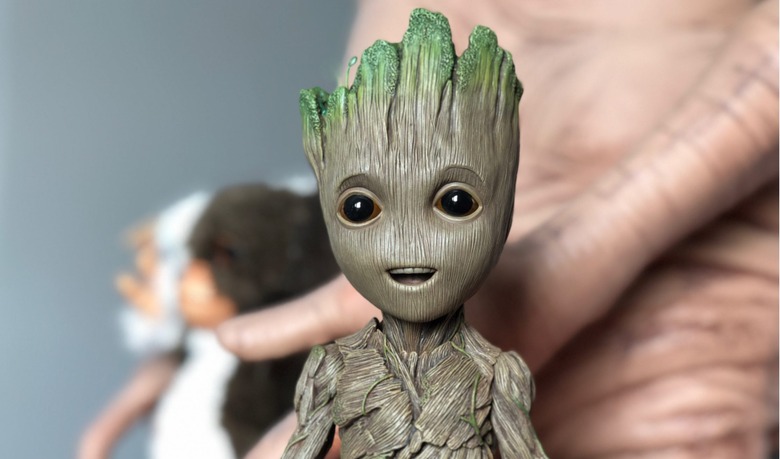 On the December 28, 2017 episode of /Film Daily, Peter Sciretta is joined by /Film managing editor Jacob Hall, senior writer Ben Pearson, weekend editor Brad Oman and writers Hoai-Tran Bui and Chris Evangelista to talk about what they did over the Holidays and share their favorite Christmas gifts.You can subscribe to /Film Daily on iTunes, Google Play, Overcast and all the popular podcast apps (here is the RSS URL if you need it).
Feedback:
Hayden writes in that "Yes Die Hard is a Christmas movie. If you break the plot down, it's the typical Christmas story. A distant father who has to go on an adventure to rekindle his relationship with his family. Think about all the Christmas movies that have this exact plot device. Also it's important that it's on Christmas Eve because police activity would be down. If It's A Wonderful Life counts, which it should, then Die Hard should. A very massive chunk of the film doesn't even take place on Christmas."   
Leanne R. from LA writes in that "Rankin-Bass Christmas specials would have been a good addition to your lists, especially when you consider A Charlie Brown Christmas and Mickey's Christmas Carol were mentioned in the episode (both technically films, but are popularized as tv specials). And I wasn't sure if I missed this or not, but The Santa Clause is a quintessential Christmas movie for me.  I also wanted to give a shout out to Nora Ephron's Sleepless in Seattle & You've Got Mail as well, which are not technically Christmas films but strike the proper feel-good Christmas tone to pass. You've Got Mail, especially, feels more Christmas-y (based on The Shop Around the Corner, it feels more deserved of a Christmas film title) and for a rom-com fan like me is also a yearly Christmas film staple.  Otherwise, very much enjoyed your lists! Thanks for the update and keep up the good work."
Have any geeky thoughts on this news that we might not have addressed on the podcast? Send your opinions, speculation, analysis and suggestions to peter@slashfilm.com.What we've been doing over the Holidays:
Jacob finished
Ultimate Beastmaster
and
American Vandal,
finally got around to
The Shape of Water,
played more
Wolfenstein 2
, played
The Thing: Infection at Outpost 31
and
Pitchcard
.
Peter binge-watched two whole seasons of
Survivor
, watched the
Star Wars
episode of
The Toys That Made Us
on Netflix, and played
The Thing: Infection at Outpost 31
board game.
HT watched
Ultimate Beastmaster, A Christmas Prince, A Christmas Inheritance
, gave in and listened to the
Hamilton
soundtrack even though she was trying to save it until she saw the show.
Chris saw
THE LAST JEDI
again on Christmas Day (it's still good). I've also been reading and making an effort to not look at my phone, which is just bliss.
Ben watched
The Last Jedi
(again),
It's a Wonderful Life, Logan Lucky, Mudbound, A Ghost Story
, and
The Good Place
Brad saw
The Disaster Artist
and
Molly's Game
, is continuing to catch up on awards season movies like
The Post, The Florida Project
, and
I, Tonya
, and is finally spending time playing
Star Wars Battlefront 2
.
Favorite gifts we got for Christmas:
Peter got a Hot Toys life-size Baby Groot replica and Google Wifi router
HT got KOREAN SKIN CARE, also the Costco MoviePass/Fandor year-long subscription
Chris iphone X
Ben got a bunch of board games
Jacob got lots of new PC stuff
Brad got the Ectomobile Owner's Manual Book and his life back.
You can find more about all the stories we mentioned on today's show at slashfilm.com. /Film Daily is published every weekday, bringing you the most exciting news from the world of movies and television as well as deeper dives into the great features from slashfilm.com. You can subscribe to /Film Daily on iTunes, Google Play, Overcast and all the popular podcast apps (RSS). We're still very much experimenting with this podcast, please feel free to send your feedback to us at peter@slashfilm.com. Please rate and review the podcast on iTunes and spread the word! Thanks to Sam Hume for our logo.