'Star Wars: The Last Jedi' Zooms Past $800 Million At The Box Office, Might Make As Much As $1.6 Billion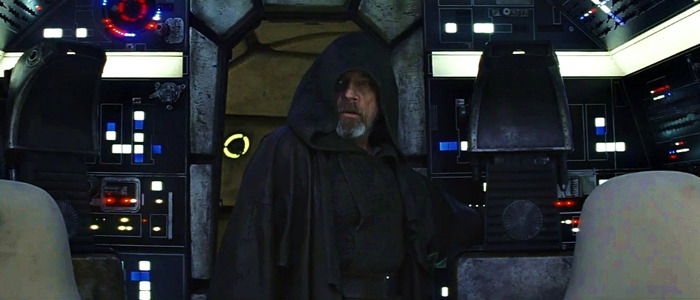 After less than two weeks in theaters, Star Wars: The Last Jedi has surpassed $800 million at the global box office. As of this writing, BoxOfficeMojo puts the movie's worldwide grosses at more than $815 million, and some box office analysts are predicting that the latest entry into the Star Wars franchise could finish its theatrical run with as much as $1.6 billion.
See how the box office numbers for Rian Johnson's sequel compare to those for J.J. Abrams' The Force Awakens below.
Star Wars: The Last Jedi had an impressive debut, as it pulled in $45 million during its opening Thursday night screenings – second only to The Force Awakens. In its second weekend, The Last Jedi suffered a large percentage drop, leading to a bit of hand-wringing that the film may be losing a bit of steam. Here's another way of looking at it: The Last Jedi has made $815 million in the same amount of time it took The Force Awakens to make $1.2 billion. That's a pretty huge difference, but it makes sense considering The Force Awakens had a curiosity factor to it that The Last Jedi can't replicate. Everyone and their mother was wondering what a new Star Wars movie would look like when J.J. Abrams started this new trilogy, and now that the foundation has been laid, it stands to reason that the same level of curiosity wouldn't quite apply to a sequel.
Another reason for the slower start is because Jumanji: Welcome to the Jungle has served as a larger competitor than many people anticipated (because that movie is fun!), and because The Force Awakens didn't have as much competition when it was released back in December of 2015. But hardcore Star Wars fans and regular moviegoers curious to see what all the fuss is about will continue to pour into theaters over the holiday break to see The Last Jedi, and analysts predict that Johnson's movie could end its theatrical run with $1.6 billion worldwide. (Abrams' movie finished its run with over $2 billion in total.)
When all is said and done, The Last Jedi could beat out Avatar ($760.5 million) and Titanic ($659.4) as the second-biggest domestic release of all time behind The Force Awakens' staggering $936.7 million domestic haul. Forbes suggests the movie could make over a billion worldwide before the year's end, and as long as it finishes its run with more than $1.3 billion, it'll best Beauty and the Beast to become the highest-grossing movie of 2017. That'd be quite the accomplishment for a director whose previous three films combined grossed only $186 million. Not bad, Rian Johnson. Not bad at all.