'The Meg' First Look: Jason Statham Vs. Shark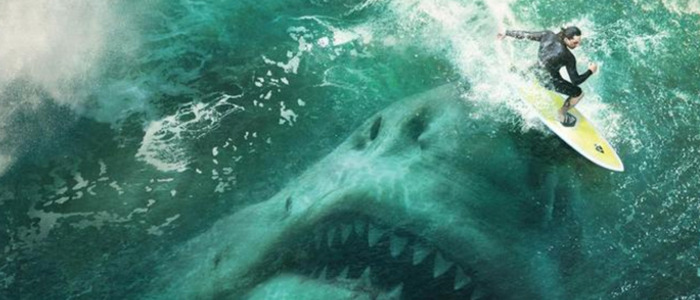 Steve Alten's 1997 novel Meg finally makes its way to the big screen with The Meg, a new shark-tastic film from National Treasure director Jon Turteltaub. Jason Statham stars as a former Navy diver who gets hired to rescue a scientists trapped in an underwater research facility. There's just one problem: a giant prehistoric shark wants to make a meal out of Statham and company. And now we have our first look at the film.
The 1997 novel Meg was a big enough hit to spawn three sequels, all revolving around a giant megalodon – a 70-foot, 60,000 pound shark that makes Jaws look like a goldfish. A film adaptation of the novel has been in the works ever since 1997, and now it's finally almost here in the form of The Meg. Jason Statham plays Captain Jonas Taylor, a former Navy diver who is hired to rescue a team of scientists who are trapped in their underwater research facility by the giant shark. Empire has a first look image from the film, which shows Statham looking very befuddled as the shark just chills in the background.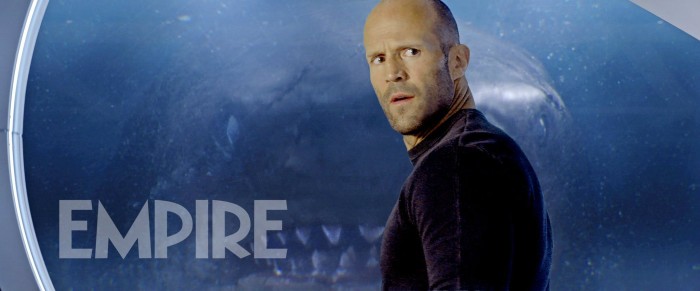 It's considerably strange that the filmmakers decided to change the title from Meg to the awkward-sounding The Meg – my guess is that some producer somewhere got nervous and thought audiences would assume the film is about a normal human girl rather than a giant killer shark. If producers were really that concerned about the title, why didn't they just change it to Jurassic Shark? It's right there, people.
The Meg has had to face choppy waters on its way to the big screen – when the film first got the greenlight, it was intended for a 2008 release, but then the project found itself swimming in circles in development hell.  Jan de Bont and Guillermo Del Toro were two possible directors named for the film, and in 2015, Hostel director Eli Roth became officially attached. Roth sailed away from the project in 2016, and National Treasure filmmaker Jon Turteltaub took over.
"Think of it as a blind alley of evolution," Turteltaub tells Empire, explaining how the prehistoric giant shark survived into modern times. "Our fish found a haven in the unexplored ocean, and has only just been disturbed after all this time."
"I play a former navy captain and diver," says Statham, "and I get hired to rescue a team of scientists who are trapped at the bottom of the sea in their research station by a giant shark. Then all hell breaks loose."
I have no idea if The Meg will turn out to be a good film, but I do know the prospect of Jason Statham facing off against a gigantic shark is too good to pass up. Besides, as The Shallows proved in 2016, there's still a market for high concept sharkxploitation movies beyond the low-grade charm of the Sharknado series.
The Meg takes a bite out of theaters on August 10, 2018.