'Greatest Showman' Reshoots Handled By 'Logan' Director James Mangold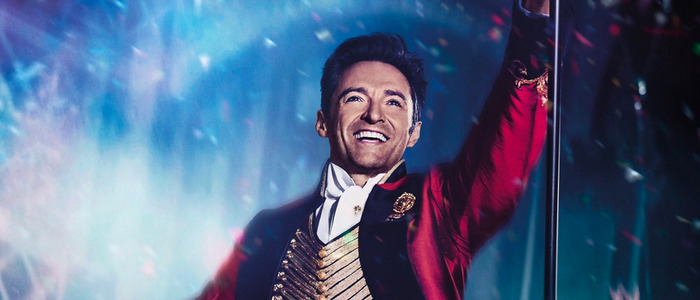 After the scope of the new musical The Greatest Showman became a bit too large for filmmaker Michael Gracey, Logan director (and veteran Hugh Jackman collaborator) James Mangold came to the rescue for a week of reshoots. Mangold also helped edit the film, and ended up with an executive producer credit. More info on the Greatest Showman reshoots is below.
According to a new story in Variety, first-time feature filmmaker Michael Gracey got in a little over his head with the $84 million musical, The Greatest Showman. 20th Century Fox resolved the issue by bringing in Mangold, with the director handling a week's worth of reshoots. The Variety story claims Gracey "struggled to adjust to the pressure of calling the shots" on the huge film, and thus Mangold's assistance was required. Mangold also helped edit the film, and earned an executive producer credit.
It's also worth noting that a source close to the production insists that Gracey did not lose control of the film, but rather that Mangold's extensive input was more of an "advisory role." Per Variety, "The source said that Gracey directed all of the principal photography and the re-shoots, noting that the filmmaker was on the set and in the editing bay throughout the production."
Mangold and Jackman have a working history together. Besides Logan, Mangold also directed Jackman in The Wolverine and Kate & Leopold. The filmmaker also has a slight musical movie background (sort of), having directed the Johnny Cash biopic Walk the Line. Gracey, for his part, has been involved with The Greatest Showman for seven years as the film struggled to get a studio greenlight.
Reshoots are far more common in big movies than some people make them out to be, but another director coming in to handle said reshoots always raises an eyebrow or two. Just recently, Joss Whedon was brought in to handle reshoots on Justice League, and last year it was revealed that Tony Gilroy oversaw reshoots for Gareth Edwards' Rogue One: A Star Wars Story. It seems like Whedon and Gilroy's work was much more extensive for their perspective movies than Mangold's was on The Greatest Showman, however.
The Greatest Showman is a big new musical that stars Hugh Jackman as a highly fictionalized version of P. T. Barnum. Zac Efron, Rebecca Ferguson, Michelle Williams, Zendaya, and Paul Sparks also star.  Here's the synopsis:
Inspired by the imagination of P.T. Barnum, The Greatest Showman is an original musical that celebrates the birth of show business & tells of a visionary who rose from nothing to create a spectacle that became a worldwide sensation.
The Greatest Showman is now playing everywhere.