Star Wars Bits: J.J. Abrams Reacts To 'The Last Jedi,' Notes On Green Milk, And How To Build A Death Star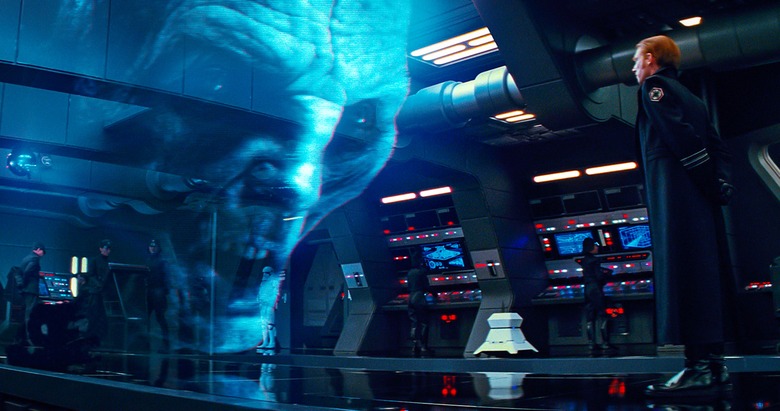 In this edition of Star Wars Bits:
Rian Johnson talks The Last Jedi spoilers
Science reveals that our milk is greener than we think
We get our first real Star Wars: Episode 9 news
J.J. Abrams reacts to The Last Jedi
And more!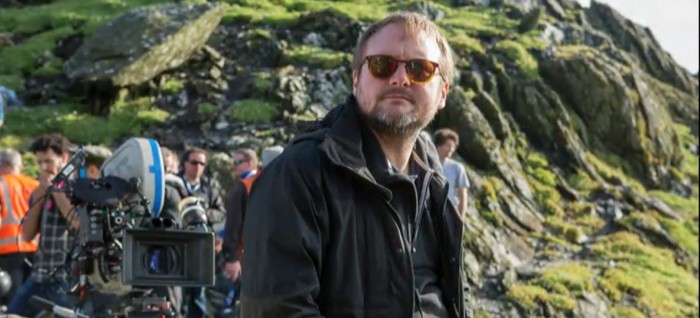 The Last Jedi has been tearing its way through the galaxy, leaving distraught and delighted fans in its wake. In a recent spoilerific interview with Cinemablend, director Rian Johnson opened up about a magical moment in the movie, telling the site "It was about taking on the mantle of the legend of Luke Skywalker so that that would then spread through the galaxy and reignite the hope."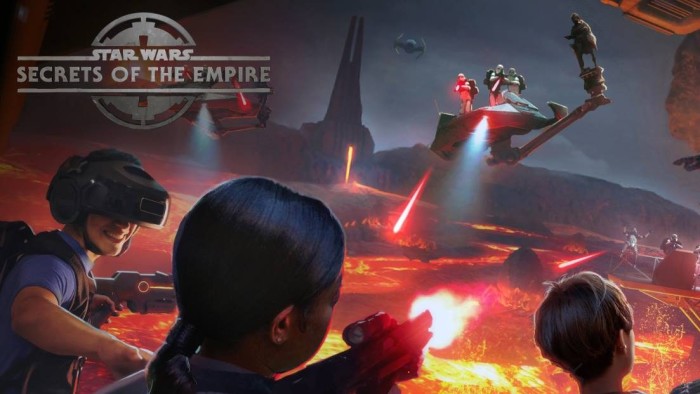 It looks like the recently announced Star Wars virtual reality experience, Secrets of the Empire, will be expanding to more locations in the new year. Variety revealed that the immersive event will be opening in Las Vegas and Glendale after launching in Anaheim and London this year. Even more chances to see digital Diego Luna!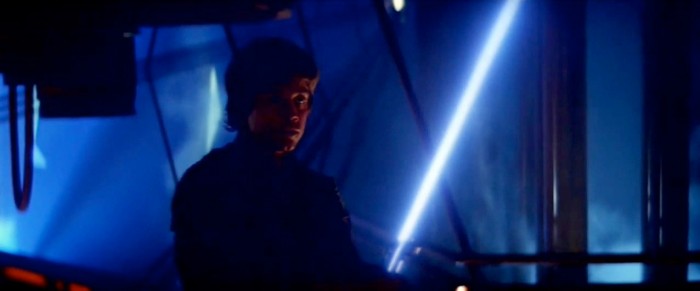 Over at Mashable, Chris Taylor is doing the spacelord's work, reminding cranky Star Wars fans that The Last Jedi isn't the only middle installment of a trilogy. It's a great look the critical response to The Empire Strikes Back and at how the cultural conversation can change and how what seems to be the consensus can evolve as the years go on.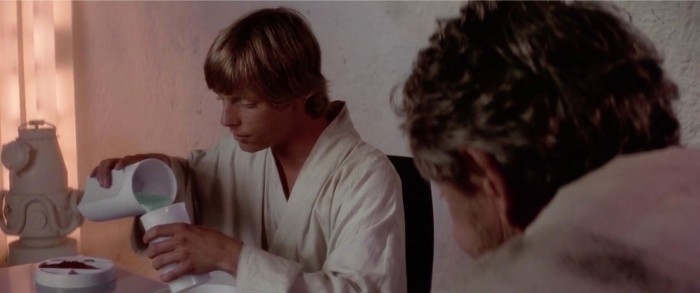 Ready to be grossed out? Well, that lactose-based scene in The Last Jedi...it turns out that it's not actually all that out there! The Verge did some seriously hard hitting journalism and discovered that the milk we drink actually has a greenish, blueish tint that's hidden by the fat particles which reflect light. YAY SCIENCE!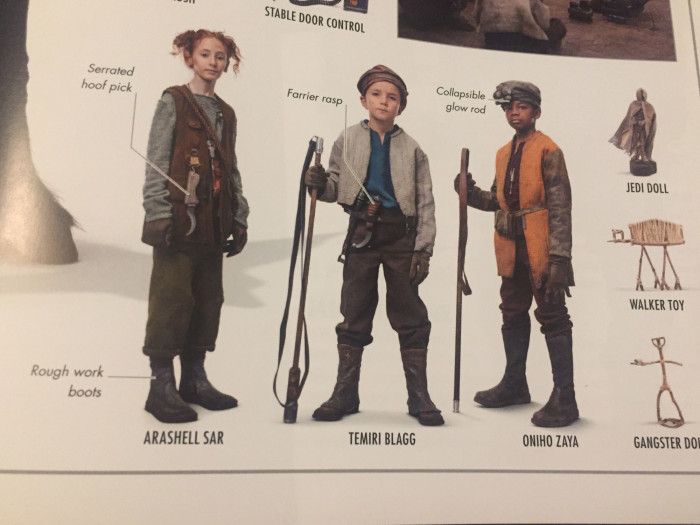 IGN has been doing some serious scouring of the newly released Star Wars: The Last Jedi Visual Dictionary. The book has been spoiling stuff all over the place and this new revelation isn't any different. Looks like our Force enhanced stable boy has a name...and that name is Temiri Blagg. Could the fact he and his buds have names mean that we'll see them return?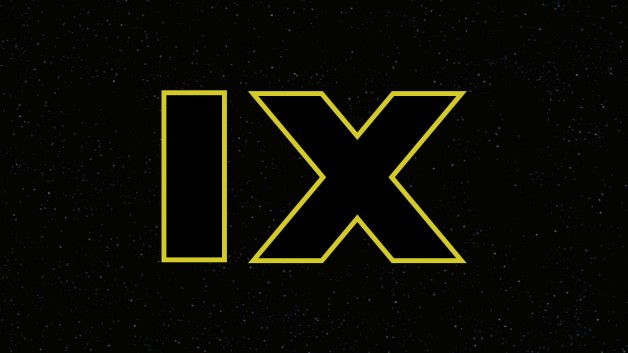 Now that The Last Jedi has been released, the news cycle is already starting to look towards Episode IX. Omega Underground reports that Blade Runner and The Last Jedi costumer Michael Kaplan will be returning to the galaxy far, far away with the yet unnamed entry alongside The Force Awakens director JJ Abrams.
The late @carrieffisher's dog Gary just watched #TheLastJedi! He sat on Fisher's former assistant's lap during the film. She said his ears perked up every time she was on screen ❤️@starwars @ABC7 pic.twitter.com/2rCCGIi6Al

— Veronica Miracle (@vmiracleCNN) December 15, 2017
We've all missed Carrie Fisher since she passed earlier this year, but it's obviously been particularly hard for those closest to her. Including, of course, her beloved dog Gary, who this week watched The Last Jedi with ABC and was reportedly incredibly happy anytime Leia appeared on screen. The short clip that was tweeted is too sweet for words.
Ever wanted to see how you build a Death Star? Of course you have! Luckily for all of us, Benjamin and Isaac Botkin have created this unbelievably detailed digital timelapse video that imagines just how our favorite giant death ray came to be.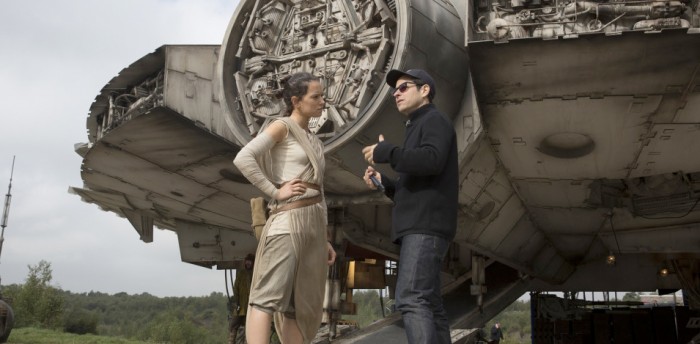 Over at Cinemablend, Rian Johnson revealed that The Force Awakens director J.J. Abrams was a fan of some of the more controversial decisions he made in The Last Jedi. "He was into it because I think he was into the storytelling. He's a great storyteller himself and he saw the potential of each one of these beats," said Johnson.
Avoiding spoilers is a big part of being a fan in the age of the internet, but it looks like it's always been something that those invested in Star Wars have had to do. Even Luke himself! Yep, Mark Hamill shared an incredible story on The Graham Norton Show about keeping the big Vader reveal a secret from his co-stars Carrie Fisher and Harrison Ford, and boy, is it a fun ride. Especially as Hamill does a killer Harrison Ford impression.
It turns out Daisy Ridley didn't get to immediately celebrate landing the biggest role in the galaxy. On a recent appearance on The Graham Norton Show, she revealed that she was actually in the theatre watching a rather long play when she found out she'd be playing Rey. It sounds like Ridley was pretty frustrated, but managed to keep her cool till the show ended.
Vanity Fair has an incredible profile of Star Wars sound technician Benjamin Burtt. Burtt was heavily involved in the original movies and even gave R2-D2 his voice, but he's found himself slowly distanced from the franchise with no involvement in the newest movies.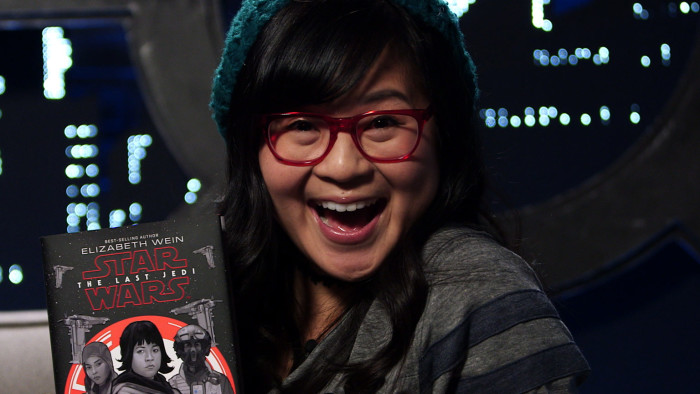 Kelly Marie Tran is already a fan fave, and she'll be treating us all to another Star Wars delight as she's reading the audiobook of the new Star Wars novel, Cobalt Squadron. We cannot wait to grab this one and you can hear an exclusive excerpt on the official Star Wars website.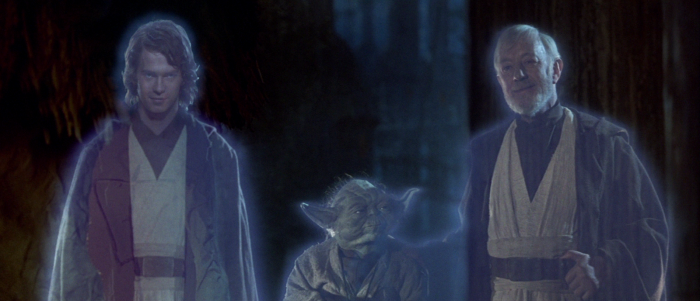 Force Ghosts have long been a part of Star Wars lore, and they also play a huge part in The Last Jedi. Luckily for fans who aren't as familiar with the magical apparitions, Rian Johnson gave a great explainer in the LA Times!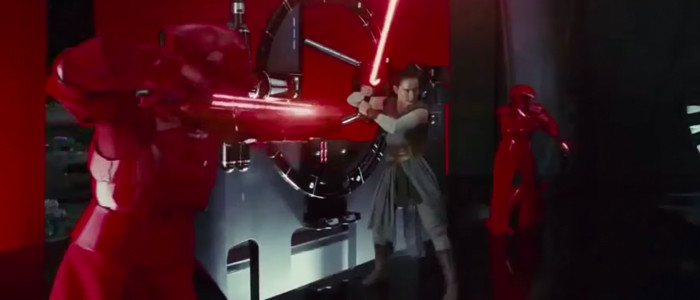 One of the most instantly iconic moments in The Last Jedi came in Snoke's throne room. Inverse sat down with production designer Rick Heinrichs and discovered a lot about the set piece, including the fact that it was actually inspired by original trilogy concept art! It's a must read for any Star Wars or special effects fans.