Concept Art: Kylo Ren Almost Looked Shockingly Different In 'Star Wars: The Last Jedi'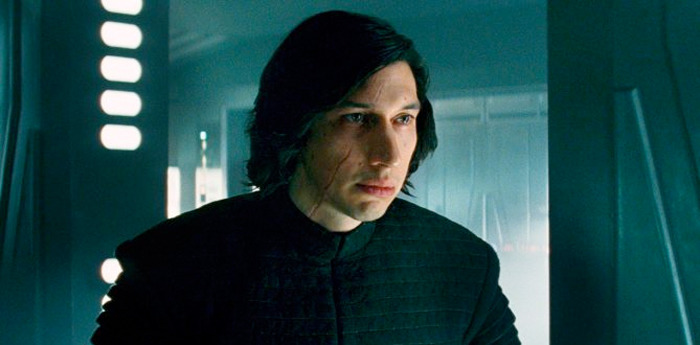 Can you imagine Star Wars: The Last Jedi being any different? Actually tons of people can, but the real question here is, can you imagine it looking any different? Let's be honest, Rian Johnson's entry into the Star Wars universe is one of its most cinematic and stunning films yet, populated by all kinds of cute creatures, colorful characters, and strange landscapes.
But recently published concept art for The Last Jedi reveals wholly different looks and approaches to characters and creatures like the Porgs. The most drastic, however, may be Kylo Ren's makeover.
The Art of Star Wars: The Last Jedi was released in bookstores the day after the release of The Last Jedi and features both used and unused concept art for the science-fiction film. Alongside images that artists crafted to help the design of characters, costumes, and creatures is information on what went into deciding on the final product.
One of the unused ideas was the initial design of Kylo Ren (Adam Driver) for Episode 8. Following his encounter with Rey in the woods in Star Wars: The Force Awakens, Kylo was left injured. The only consequence we ended up seeing from that fight is the huge scar running down the left side of his face in The Last Jedi. However, an illustration by artist Tonci Zonjic reveals that this injury could have enforced a more drastic image change: bald Kylo Ren.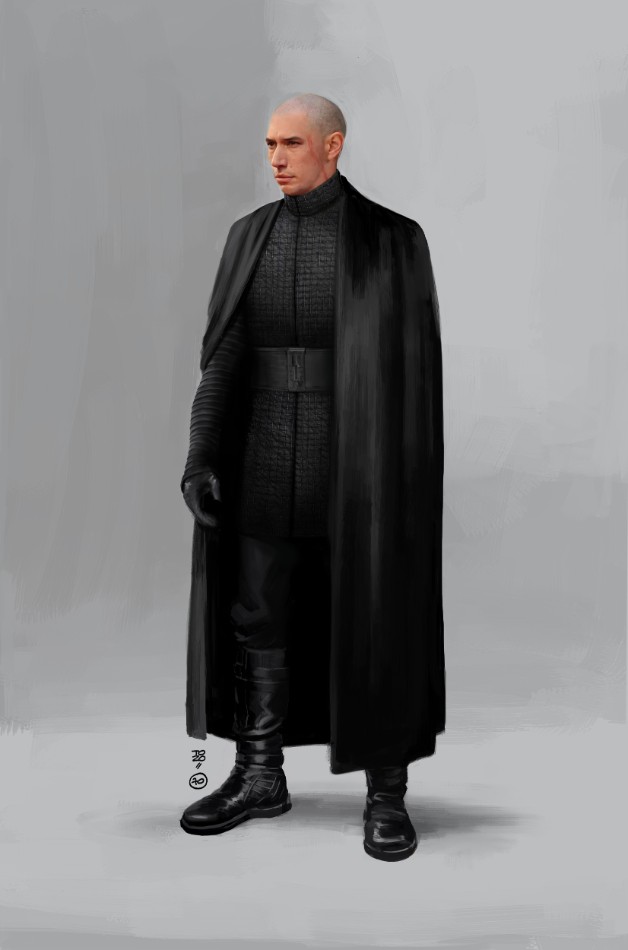 It seems that Kylo could have shaved off his luscious locks and donned a more classic Imperial-inspired outfit complete with a black cape. Thankfully, this look was not used, as it would have given a vastly different effect during his shirtless beefcake scene.
A less shocking revelation is the alternate art of the Porgs, the cute furry bird-like creatures that ended up with a warm brown color on their coats. However, The Art of Star Wars: The Last Jedi revealed that they could have been multi-colored.
OFFICIAL CONCEPT ART ALTERNATE COLOR PORGS!#LastJedi The Art of Star Wars: The Last Jedi (Artist Jake Lunt Davies) pic.twitter.com/FOWhPY7E2B

— Star Wars|SlashGear (@StarWars_SG) December 15, 2017
Perhaps Johnson and artist Jake Lunt Davies canned the look because they thought the Porgs would look distractingly cute (as if they already weren't). But Art of Star Wars author Phil Szostak said:
"After Rian Johnson settled on the look of the adorable space penguins, artist Jake Lunt Davies offered versions in virtually every color of the rainbow. The colorfully tinted porgs gave way to the plainer white-and-brown fowl seen in the film, and hinted at here by the bookending birds."
Maybe we will see the rainbow-colored versions come J.J. Abrams' Episode 9, or in a special merchandise release by Disney in the spring. Whatever it takes, I want one right now, immediately.