New 'Isle Of Dogs' Poster Shows Off Wes Anderson's Pack Of Motley Mutts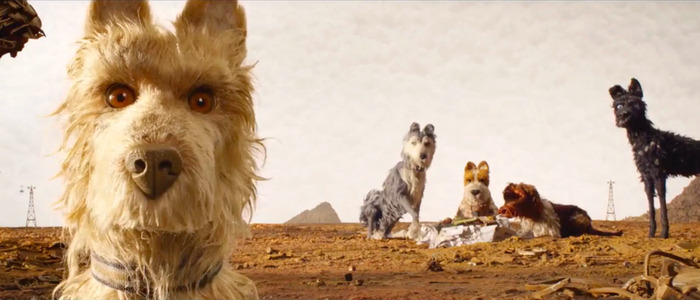 Wes Anderson's latest stop-motion extravaganza Isle of Dogs looks pretty darn charming, brimming with Anderson's trademark visual flare and style (only shrunken down into miniature form). A brand new Isle of Dogs poster just arrived online, and it is loaded with very good dogs (and also some robots). See the Isle of Dogs poster below.Royal Tenenbaums director Wes Anderson jumped from live-action to stop-motion with his 2009 film Fantastic Mr. Fox, and now Anderson is returning to the animated medium with his latest, Isle of Dogs. Anderson has assembled a star-studded cast, many of whom he's worked with several times before, to provide the voices for the cavalcade of puppers who occupy the film. And if you wanted an up-close-and-personal glimpse of these very good dogs, a brand new Isle of Dogs poster just arrived for your viewing pleasure.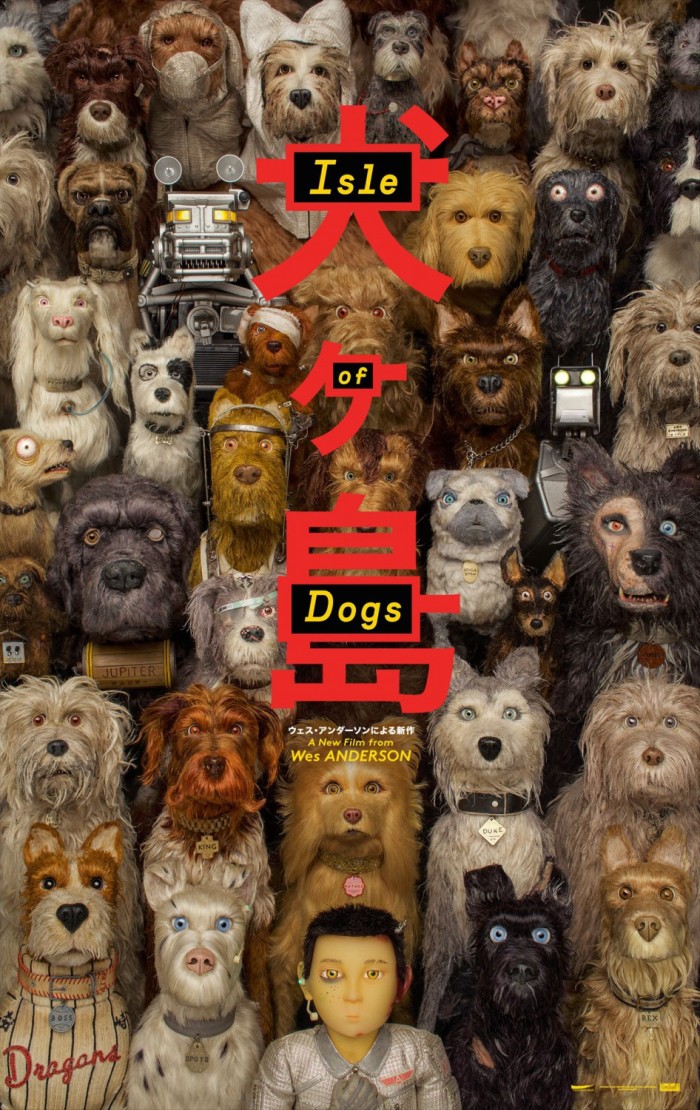 I love this, and I very much want to see this movie, ASAP. Here's the official synopsis:
ISLE OF DOGS tells the story of ATARI KOBAYASHI, 12-year-old ward to corrupt Mayor Kobayashi. When, by Executive Decree, all the canine pets of Megasaki City are exiled to a vast garbage-dump called Trash Island, Atari sets off alone in a miniature Junior-Turbo Prop and flies across the river in search of his bodyguard-dog, Spots. There, with the assistance of a pack of newly-found mongrel friends, he begins an epic journey that will decide the fate and future of the entire Prefecture.
The very impressive Isle of Dogs cast includes the voice talents of Bryan Cranston, Edward Norton, Bill Murray, Jeff Goldblum, Kunichi Nomura, Ken Watanabe, Greta Gerwig, Frances McDormand, Courtney B. Vance, Fisher Stevens, Nijiro Murakami, Harvey Keitel, Koyu Rankin, Liev Schreiber, Bob Balaban, Scarlett Johansson, Tilda Swinton, Akira Ito, Akira Takayama, F. Murray Abraham, Yojiro Noda, Mari Natsuki, Yoko Ono, and Frank Wood.
When it came to making the film, Anderson said he was inspired both by the films of Akira Kurosawa and stop-motion holiday specials, like Frosty the Snowman and Rudolph the Red Nosed Reindeer. "The new film is less influenced by stop-motion movies than it is by Akira Kurosawa," the director said, via The Film Stage, and added: "I really liked these TV Christmas specials in America...I always liked the creatures in the Harryhausen-type films, but really these American Christmas specials were probably the thing that really made me want to do it."
I'm all-in on Isle of Dogs and can't wait to see it. That said, I do hope that after this Anderson will get back to making live-action movies as well. His last live-action film, The Grand Budapest Hotel, was one of the best of his career.
Isle of Dogs opens March 23, 2018. Watch the trailer below.