'The Clapper' Trailer: Ed Helms Is An Infomercial Superstar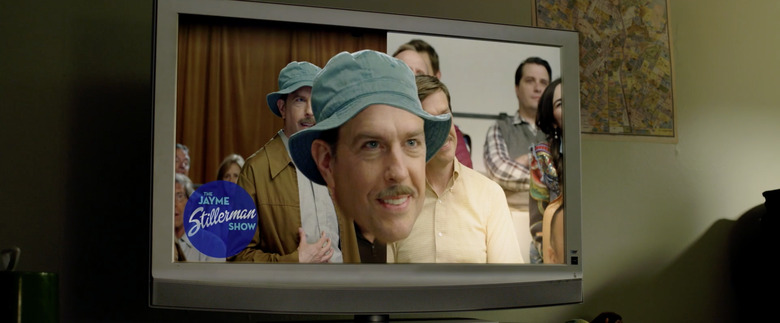 Ed Helms hasn't quite been able to parlay his success on The Office onto the big screen, but perhaps his new film The Clapper will change that. The quirky romantic comedy has Helms playing a professional infomercial audience member who finds himself smitten with a gas station attendant played by Amanda Seyfried. Their romance is challenged, however, when a late night talk show host turns Helms' world upside down. The Clapper trailer awaits you below.
Oh boy, this The Clapper trailer is really something. Dito Montiel, who directed the pretty good indie drama A Guide To Recognizing Your Saints, helms this rom-com that's just loaded with quirks. The Clapper feels like a product of a different era – the early 2000s when indie films decided they wanted to emulate Garden State. Let's all watch the trailer first, shall we?
The Clapper trailer
Here's a fun drinking game: every time someone in this trailer says "The Clapper," feel free to take a shot of an adult beverage of your choice. You'll be blotto in a jiffy! The Clapper's official synopsis offers some insight into this film's storyline:
Eddie Krumble (Ed Helms) moves to Los Angeles looking for a fresh start and becomes a professional paid audience member for infomercials and other live studio tapings, with his best friend Chris (Tracy Morgan) at his side. After a lifetime of drawing the short straw, Eddie seems to have finally caught a break as he forms a bond with winsome gas station attendant, Judy (Amanda Seyfried). But when Eddie's many disguises and telegenic enthusiasm catch the eye of a notorious late night talk show host and his producer (Adam Levine), they turn Eddie's life into the newest national obsession, threatening his budding romance.
There's a lot going on here, but the thing that stands out the most is that Amanda Seyfried is playing a gas station attendant. That just seems...unlikely. But hey, movies don't have to be realistic, and it's clear Montiel is going for a sort of heightened-reality here. I think. Alright, I'll be honest: this trailer just isn't very good, and I can't shake the feeling that it seems to be borrowing from a "Quirky Indie Comedy" playbook to fill out its storyline. That doesn't mean you shouldn't give it a chance, though. Who knows – The Clapper might turn out to be a pleasant surprise. If not, I advise you to check out Ed Helms in the 2011 comedy Cedar Rapids. It's a surprisingly good movie that most people ignored.
The Clapper comes to theaters and VOD on January 26, 2018.