'The 15:17 To Paris' Trailer: Real-Life Heroes Play Themselves In Clint Eastwood's Terrorist Train Attack Film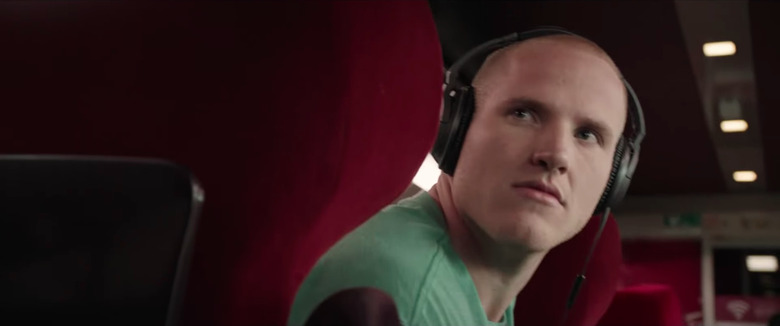 There are plenty of Hollywood movies about true, astonishing, larger-than-life stories. Many of them go on to become an award-winning biopic or a crowd-pleasing family movie and Clint Eastwood would know, having directed his fair share of biographical films. And the director continues his streak of inspiring true-life films like American Sniper and Sully with his newest film, The 15:17 to Paris.
The film follows the events of the 2015 Thalys train attack, in which a gunman's attack was foiled by several passengers on the train, three of them Americans. And in an unusual cinematic experiment, Eastwood has hired the three Americans to star as themselves in The 15:17 to Paris.
The 15:17 to Paris Trailer
It's a story ripe for a Hollywood adaptation: three young American tourists and lifelong friends, two of them in the U.S. National Guard and the Air Force, heroically foil a potential ISIS terrorist attack aboard an unsuspecting train to Paris. In doing so, they likely saved the lives of hundreds of people on the train.
The 15:17 to Paris sounds like a movie that could star Chris Hemsworth, or maybe if they couldn't afford him, Liam Hemsworth. But rather than cast the next trending actor, Eastwood made the radical decision to cast the three Americans who foiled the attack: Anthony Sadler, Alek Skarlatos, and Spencer Stone. It's not uncommon for directors to cast non-actors in supporting or background roles for a more "authentic" experience, but this is the rare occasion that a major Hollywood production has cast three of them as the leads.
Eastwood is going above and beyond for that grasp at authenticity – the film was also shot at the actual location of the attempted attack. He told Entertainment Weekly that there was no other way for him to shoot the film.
I looked at a lot of very good actors who could possibly have done the job. But I kept looking at the faces of these young men — "boys," I call them. I thought these faces were unique. It just struck me that it would be an interesting experiment. It could be bold or reckless, depending on how it comes out. [Laughs] Anyway, they were enthusiastic about trying it, so we went with them, and I think people will be a little surprised. But as we got going, I started looking at other people who were involved. I thought, I wonder if they'd all like to come back? One thing led to another.
The 15:17 to Paris hits theaters on February 9, 2018.