'Burial Rites' Adds Jennifer Lawerence And 'Call Me By Your Name' Director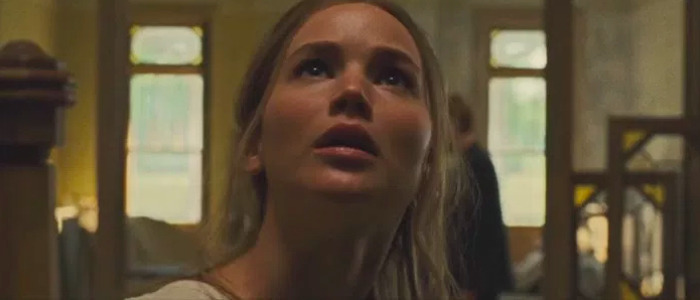 Jennifer Lawrence had once planned to reunite with her Hunger Games director Gary Ross for the historical drama Burial Rites, but now that film is coming to life with Call Me By Your Name director Luca Guadagnino at the helm. Lawrence will both star and produce the true crime drama, based on the novel by Hannah Kent which focuses on the last woman to be publicly executed in Iceland in 1830.
Luca Guadagnino is earning much-deserved raves and potential Oscar buzz for his film Call Me By Your Name, he has a remake of Suspiria lined-up soon, and now he's moving on to his next project. Variety reports that Guadagnino will helm Burial Rites, with Jennifer Lawrence set to star. Back in 2013, it was reported that Lawrence was going to team up with Ross for Burial Rites (as well as an adaptation of John Steinbeck's East of Eden), but plans have changed. Ross will still serve as an executive producer on the film.
Based on the novel of the same name by Hannah Kent, Burial Rites focuses on the true story of Agnes Magnúsdóttir, who was the last woman to be publicly executed in Iceland in the 1800s (which I guess is kind of a spoiler for the film? But not really since this is a true story?). Here's the official synopsis for the book:
Set against Iceland's stark landscape, Hannah Kent brings to vivid life the story of Agnes, who, charged with the brutal murder of her former master, is sent to an isolated farm to await execution.
Horrified at the prospect of housing a convicted murderer, the family at first avoids Agnes. Only Tóti, a priest Agnes has mysteriously chosen to be her spiritual guardian, seeks to understand her. But as Agnes's death looms, the farmer's wife and their daughters learn there is another side to the sensational story they've heard.
In 1828, Agnes Magnúsdóttir and a man named Friðrik Sigurðsson were charged with the murder of two other men. Magnúsdóttir and Sigurðsson were executed in 1830. In 1869, Iceland abolished the death penalty, making Agnes Magnúsdóttir the last woman executed in the country. Clearly this must be a bit of a passion project for Lawrence, since the film has been kicking around since 2013 and the actress has remained attached throughout. Interestingly enough, the story of Agnes Magnúsdóttir has been brought to the screen once before. In 1995, director Egill Eðvarðsson adapted the true tale into the Icelandic film Agnes. Don't worry, I didn't see it either.
Guadagnino has proven again and again, from I Am Love to A Bigger Splash to Call Me By Your Name, that he's a massively talented director, so I'm very interested to see what he does with this project. Ditto his Suspiria remake, which is due out in 2018.