Could 'Fantastic Four' Be Left Out Of Disney And 20th Century Fox's Impending Deal?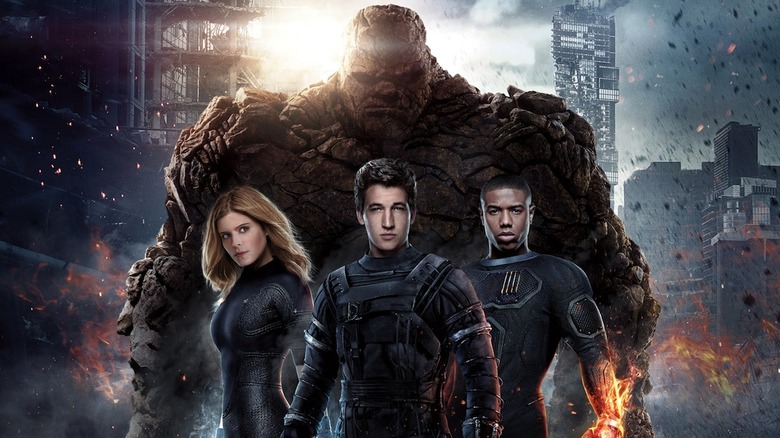 Put away your Fantastic Four and Avengers figurines, and roll up your shirt sleeves: We're going to talk movie rights. One of the biggest deals in the superhero movie landscape could soon take place and it has vast implications for the Marvel Cinematic Universe and beyond.
Disney and 21st Century Fox are finalizing a deal that would see the House of Mouse acquiring the rights to all of Fox's movie and TV divisions. This ostensibly means that Fox's superhero franchises like X-Men and Fantastic Four could be folded into Disney's Marvel Studios — though there are plenty of other chilling implications outside of superhero movies. But while the X-Men movie rights are wholly under the jurisdiction of 20th Century Fox, Fantastic Four is another matter. In fact, because of Fantastic Four's long and troubled history with its movie rights, the foursome could be excluded from the Disney-Fox deal altogether.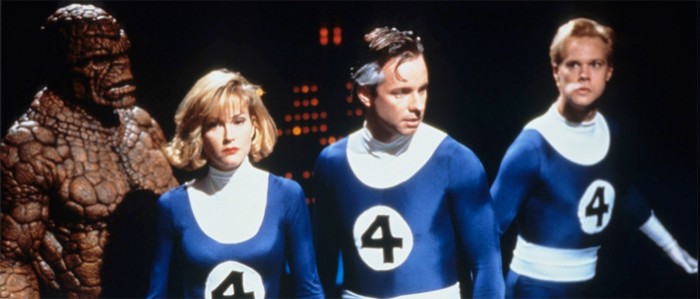 Who Actually Owns the Fantastic Four?
It's not 20th Century Fox. Or, it kind of is, but it's complicated.
The history of Fantastic Four's movie rights is a long and storied one, involving a German production company, a never-released Roger Corman B-movie, and a confusing division of rights for Fox.
It's become well-known comic book movie lore that Marvel battled potential bankruptcy for years, forcing the company to option the movie rights to some of its most popular characters. Spider-Man went to Sony, the X-Men and Daredevil went to 20th Century Fox, Universal received The Hulk. But according to ScreenRant, Stan Lee had such an affection for the Fantastic Four — the team of Mr. Fantastic, Sue Storm, Johnny Storm, and the Thing were the first characters he created under the Marvel banner — that he set out himself to find a suitable buyer. He landed upon the German production company Constantin Film, whose founder Bernd Eichinger promised Lee that he would option the production rights to the Fantastic Four and the Silver Surfer in 1986, keeping the property as long as a movie adaptation was in production before the end of 1992. Thus began the infamous 7-year statute, which urban myth dictates that a studio could maintain the movie rights to a Marvel property as long as a film was made before the allotted seven years passed. It's unclear whether each studio that optioned a Marvel property was subject to this deal, though it is how properties like Daredevil and The Punisher were returned to Marvel Studios.
Unable to find a major studio to back a the pricey production that the story deserved, Constantin Films scrambled to enlist famous B-movie director Roger Corman to slap together a low-budget Fantastic Four film so that the studio could retain the movie rights. The movie was bad even for Corman's tastes and the studio kept it in the vault, barely seen outside of a few illegal copies — though it has gained enough infamy to have a truly fantastic documentary made about its demise called Doomed: The Untold Story of Roger Corman's The Fantastic Four.
But you probably noticed that there wasn't a new Fantastic Four movie made in 1999 — the next film to come out would be 2005's Fantastic Four under 20th Century Fox. How did 20th Century Fox inherit the rights to this troubled property? In 1999, Constantin formed a partnership with Fox to approach Marvel with a deal. Marvel, still reeling from its mid-'90s bankruptcy, agreed to extend the option to two more years, while Fox and Constantin collectively share the movie rights.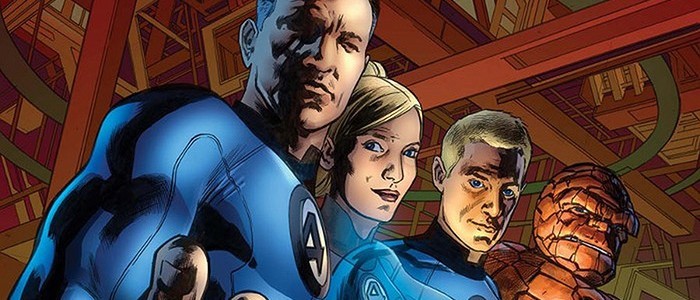 What Does This Mean for Fantastic Four in the Disney/Fox Deal?
That, we can't be sure of. It's uncertain how strictly Constantin Film and 20th Century Fox divide ownership, though for the past three films, Constantin has handled production while Fox has distributed the films theatrically. CBR.com theorizes that "Constantin retains the production rights first sold to them in 1986, but that Fox has exclusive distribution rights as part of the 1999 deal with Marvel."
If Disney acquires 20th Century Fox, X-Men, and its other franchises like Deadpool, Alien, Avatar, and Kingsman, as well as its TV divisions, would be controlled by the company. Fantastic Four remains a big question mark, simply because it appears that Constantin Film retains the property's production rights.
But it should be noted that Constantin's parent company hinted that it was considering consolidating its film and TV divisions to focus on sports broadcasting. This could put the Fantastic Four movie rights up for grabs yet again, which would offer Marvel the chance to simply buy them back. For now, we can only twiddle our thumbs while we wait for The Fantastic Four to finally get a big screen adaptation that lives up to its name. And for Disney to complete its takeover of one-third of the entertainment market.