'Ready Player One' Sequel In The Works From Author Ernest Cline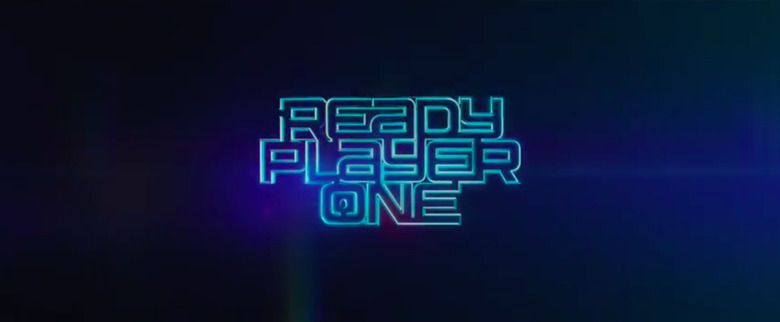 Ready Player One will soon hit the big screens, but the adventure may soon make its way back to where it all started: the bookshelves.Ernest Cline's sci-fi novel that serves as the inspiration for Steven Spielberg's upcoming movie will soon receive a sequel. And Ready Player One already has a perfect sequel name built in to its premise — Ready Player Two, anyone?
Since Cline made his literary debut with Ready Player One in 2011, he hasn't returned to the world that made him a breakout author and screenwriter for the upcoming adaptation of his book. But with Ready Player One fast approaching its 2018 theatrical premiere, Cline is ready to dive back into the OASIS.
During a Facebook livestream (via The Verge) to promote Spielberg's Ready Player One, Cline confirmed that he was writing a Ready Player One sequel:
"It's true. I can't talk about it too much, but there's no better inspiration for a writer [than] to return to a world they've already worked on when they're watching Steven Spielberg bring that world to life."
Cline had mentioned in 2015 that he had written several potential outlines for a Ready Player One sequel. Later in 2015, Cline signed a lucrative deal with Crown Publishing for a new "sci-fi novel," but details were scarce on what the book would be.
But now it's official: Ready or not, we're getting a Ready Player One sequel. Cline didn't give any details on the plot or premise of the book, but said that he had the chance to bounce a few ideas off of Spielberg.
Ready Player One is a nostalgia-infused sci-fi story set 30 years in the future, where pollution and overcrowding has caused mass populations to take refuge in a virtual-reality system called OASIS. It's in the OASIS that a giant "Easter egg" hunt ensues for the clues left by the eccentric OASIS creator James Halliday, who promises to leave his vast fortune to the person who unlock the OASIS. '80s pop culture-loving teen Wade Watts takes the lead in the race against thousands of other users and an ominous corporation that seeks to seize control of OASIS. Emphasis on '80s pop culture: the entirety of OASIS springs from the imagination of Halliday, who grew up in the 1980s and bases his Easter egg hunt on references to '80s movies, TV, and video games. The first novel exhausted every '80s homage in existence, so I'm not sure if a sequel could double down on the '80s nostalgia. It may benefit from moving to a new decade entirely. It's high time for '90s nostalgia to kick in, right?Ready Player One is directed by Spielberg with a script by Cline and  Zak Penn. It hits theaters on March 30, 2018