Bryan Singer Accused Of Sexual Assault Days After 'Bohemian Rhapsody' Firing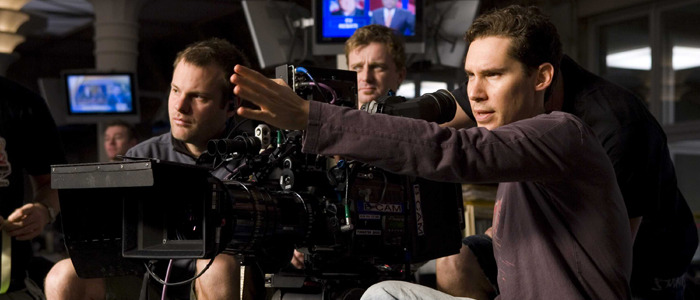 X-Men director Bryan Singer is being sued for allegedly raping a 17-year-old boy in 2003.
This lawsuit comes three days after Singer was fired from the set of the Freddie Mercury biopic Bohemian Rhapsody for unprofessional behavior.
The lawsuit was filed by Cesar Sanchez-Guzman, who accused the director of sexually assaulting him at a yacht party in Seattle, according to Deadline.
The filing (which you can read here) states that Sanchez-Guzman met Singer at the party hosted by wealthy tech investor Lester Waters, where Singer invited the then-teen to a secluded area and forced him to have oral and anal sex. The document describes that after the incident, Singer attempted to coerce Sanchez-Guzman into silence:
"Later, Bryan Singer approached Cesar and told him that he was a producer in Hollywood and that he could help Cesar get into acting as long as Cesar never said anything about the incident. He then told Cesar that no one would believe him if he ever reported the incident, and that he could hire people who are capable of ruining someone's reputation."
It should be noted that the age of consent in Seattle is 16, which is likely why the first of three claims in the filing is for sexual assault.
Accusations of sexual misconduct and abuse have dogged Singer for years. The director has had at least two cases filed against him, one alleging that he drugged actor Michael Egan III and forced him to have sex at parties, another alleging that the director had forced underage teen actors to strip in a shower scene in one of his earlier films. Both cases were covered in the documentary Open Secret, which attempts to expose the child abuse present in the movie industry. Singer was also infamous for hosting questionable pool parties that were often populated by underage young boys.
A representative for Singer released a statement in response to Sanchez-Guzman's suit, telling US Weekly that Singer "categorically denies these allegations and will vehemently defend this lawsuit to the very end." Below is the rest of Singer's statement:
"Cesar Sanchez-Guzman apparently claims that he did not remember this alleged incident from 2003 until now. Significantly, when Sanchez-Guzman filed for bankruptcy only a few years ago, he failed to disclose this alleged claim when he was supposed to identify all of his assets, but conveniently, now that the bankruptcy court discharged all of his debts, he is able to recall the alleged events," the statement continues. "The attorney behind this lawsuit is the same lawyer who represented Michael Egan, the convicted felon who sued Bryan Singer in 2014. In the end, Egan was forced to dismiss that case once the facts came out and his story completely fell apart. Egan and his attorneys then found themselves as defendants in a malicious prosecution action brought by some of the individuals who Egan previously sued ... We are confident that this case will turn out the same way the Egan case did. And once Bryan prevails, he will pursue his own claims for malicious prosecution."
The lawsuit comes three days after Singer was fired from directing Bohemian Rhapsody, where he reportedly clashed with star Rami Malek and caused chaos on the production by unpredictably abandoning his set or arriving late. Singer claimed that the reason he left the set was because Fox would not allow him to visit an ailing parent.