Sequel Bits: 'Jumanji', 'The Crimes Of Grindelwald', 'Maze Runner' And More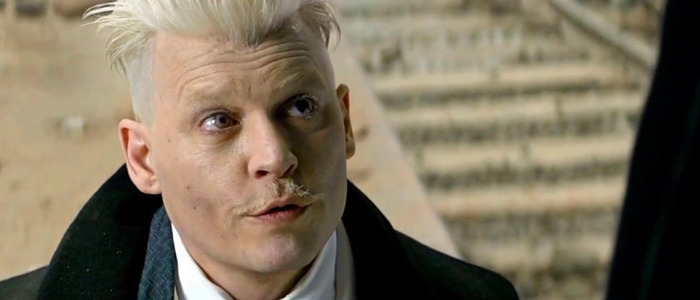 In this edition of Sequel Bits:
Jumanji character posters
Fantastic Beasts sequel details and a new photo
A defense of Johnny Depp in The Crimes of Grindelwald
You could be in Pacific Rim: Uprising!
Ghost Dog: Way of the Samurai is getting a sequel
A new Mission: Impossible image
New Maze Runner: The Death Cure posters and a Maze Runner recap
The Crow director does not want The Crow reboot
Jumanji: Welcome to the Jungle, a sequel/reboot/whatever of Jumanji, has been receiving some surprisingly positive early reviews, and as we get closer and closer to the film's release, expect the marketing campaign to pick up. Case in point: new character posters have arrived! They feature stars Dwayne Johnson, Kevin Hart, Jack Black, Karen Gillan, and Nick Jonas, and I'll be honest: they're woefully uninspired. What we have here is a series of posters that feature nothing more than extreme close-ups of the actor's faces, with a black background. How exciting! Jumanji: Welcome to the Jungle opens December 20, 2017.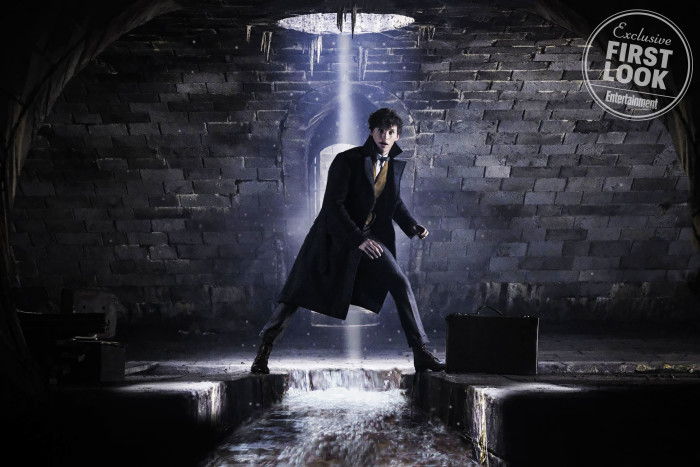 The Fantastic Beasts and Where to Find Them sequel The Crimes of Grindelwald is due out next year, but the marketing for the film is already in full swing. David Heyman, an executive producer on the film, spilled some new details on the film to Entertainment Weekly:
""We delve deeper into [J.K. Rowling]'s wizarding world — we're in Paris, we're in London and New York — the world is expanding. As you can tell from the image, we're following quite a few characters. The new film has a very different feel than the first. It's got a thriller quality. And it's also a story about love and passion and all its forms — paternal, romantic, political. And it's just a thrilling and very fun adventure. We took all we've learned from one and just expanded that and created a richer, deeper and more thrilling film which I'm excited to be a part of."
Heyman also added that "Cinematically it's more dynamic. The camera is more alive and much more immersive. It has a more contemporary cinematic approach." Entertainment Weekly also has a brand new image from the film featuring Eddie Redmayne's Newt Scamander, which you can see above.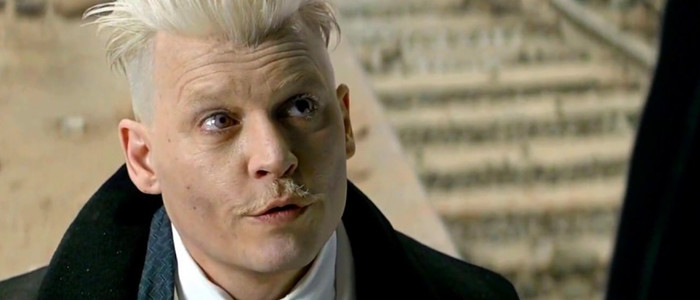 Speaking of The Crimes of Grindelwald, the continued presence of Johnny Depp in the series has drawn ire from many people online, specifically because of past allegations of physical abuse levied against the actor. Fantastic Beasts and Grindelwald director David Yates issued a shockingly tone-deaf defense of the actor, calling it a "dead issue." It's a truly strange stance, and it's even stranger when you remember that we could've easily had Colin Farrell continue to play the role, and everyone would've been happy. Here's Yates' statement, courtesy of EW:
"Honestly, there's an issue at the moment where there's a lot of people being accused of things, they're being accused by multiple victims, and it's compelling and frightening. With Johnny, it seems to me there was one person who took a pop at him and claimed something. I can only tell you about the man I see every day: He's full of decency and kindness, and that's all I see. Whatever accusation was out there doesn't tally with the kind of human being I've been working with. [...] It's very different [than cases] where there are multiple accusers over many years that need to be examined and we need to reflect on our industry that allows that to roll on year in and year out. Johnny isn't in that category in any shape or form. So to me, it doesn't bear any more analysis. It's a dead issue."
Pacific Rim: Uprising, the Guillermo del Toro-less sequel to Pacific Rim, is offering fans an opportunity to appear in the film, and best of all, winners don't have to memorize any lines! In the announcement video above, star John Boyega spills the details about how to enter and win the contest, which offers winners a chance to "become immortalized in the Hall of Heroes, have your name in the film credits, name a Jaeger from the film, and more! Join the Uprising now to stand tall for all humanity." Winners will win a trip for 2 to Los Angeles "where they'll get a behind-the-scenes tour of all things Pacific Rim." You can enter the contest here.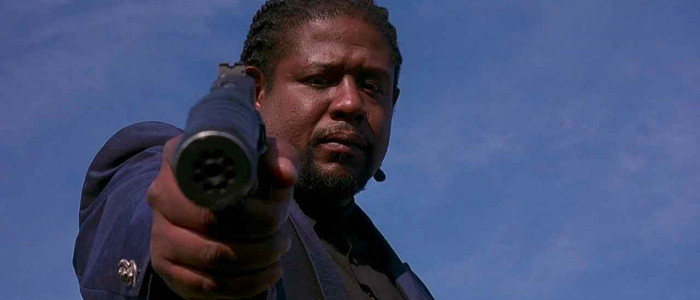 Jim Jarmusch's 2000 indie film Ghost Dog: The Way of the Samurai, which starred Forest Whitaker as a contract killer, wasn't exactly crying out for a sequel. But we might get one anyway. In a new interview, Wu-Tang Clan member RZA, who provided the score for Ghost Dog, revealed (via The Playlist) that a sequel is very much a possibility. "Jim Jarmusch, my good buddy, and Forest Whitaker, have both signed on with me and another writer named Dallas Jackson, to executive producer another 'Ghost Dog.' And we already have something written. So maybe 'Ghost Dog' will make its way back to the silver screen, or small screen." Sure, why not! Here's the original film's synopsis:
Ghost Dog (Forest Whitaker) is a contract killer, a master of his trade who can whirl a gun at warp speed and moves through this world like a phantom — stealthy and evanescent. In the spirit of the samurai, he has pledged his loyalty to a small time mobster named Louie (John Tormey) who saved his l

ife many years before.
A post shared by Christopher McQuarrie (@christophermcquarrie) on
Mission: Impossible 6, the film that made Superman have a weird face in Justice League due to a CGI mustache removal, is somehow still filming. The film was put on hold briefly after star Tom Cruise was injured. But now things are back on track, and to prove it, director Christopher McQuarrie shared a new image, which shows Cruise and co-star Simon Pegg.
The Maze Runner franchise was put on hold after the film's star Dylan O'Brien was injured in an on-set accident. Now the final entry in the series, The Death Cure, is getting ready to hit theaters. The producers likely realize that since it's been so long since the last film, audiences might need a refresher course. So they've provided one courtesy of the helpful video above. There are also two new international posters. Check them out below.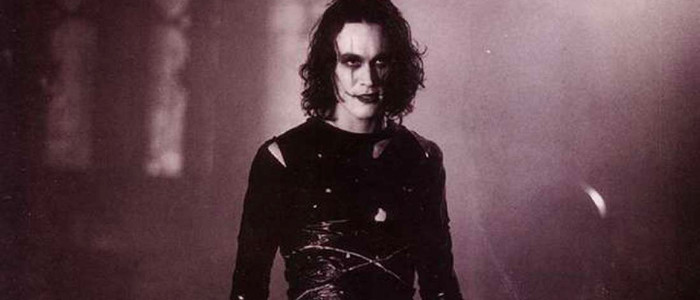 Hollywood has been trying to reboot The Crow franchise for years. Several actors have been attached to the project, including Bradley Cooper, Jack Houston and now Jason Momoa. But original Crow director Alex Proyas would prefer if the franchise was left alone. In a Facebook post, Proays implored the powers-that-be to not remake The Crow, specifically because of the original film's connection to star Brandon Lee. Lee died in a tragic on-set accident making the film, and Proyas thinks that remaking the movie would do Lee's memory a diservice. Read the statement below.
THE CROW would not be a movie worth "remaking" if it wasn't for Brandon Lee. If it wasn't for Brandon you may never have even heard of this poignant little underground comic. It is Brandon's movie. I believe it is a special case where Hollywood should just let it remain a testament to a man's immense talent and ultimate sacrifice – and not have others re-write that story or add to it. I know sequels were made, and TV shows, and what have you, but the notion of "rebooting" this story, and the original character – a character Brandon gave life to at too high a cost – seems wrong to me.
Please let this remain Brandon's film.