'You Were Never Really Here' Trailer: Joaquin Phoenix Goes Full 'Taxi Driver'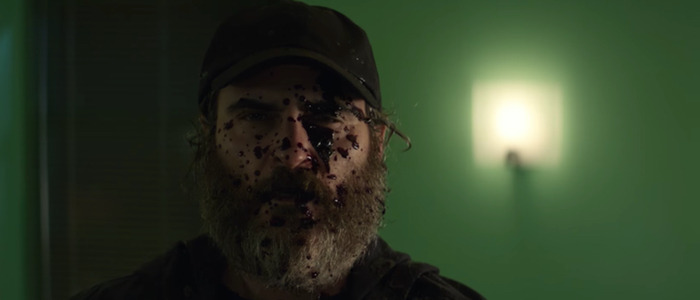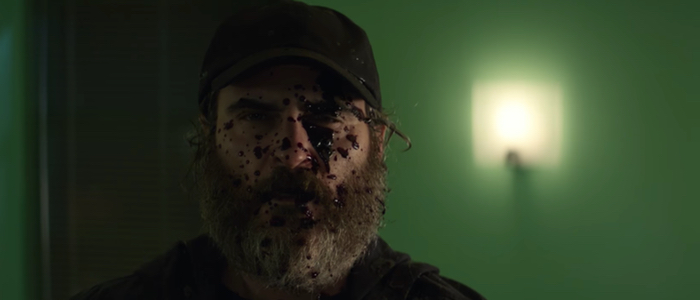 Joaquin Phoenix channels Taxi Driver's Travis Bickle in Lynne Ramsay's intense You Were Never Really Here. We won't get to see the film for a few months, but audiences who had a chance to catch the film at Cannes earlier this year have already showered Ramsay's new movie with praise, particularly when it comes to Phoenix's performance. The new You Were Never Really Here trailer provides a fierce look at the film. Watch it below.
Joaquin Phoenix is a phenomenal actor, and in Lynn Ramsay's You Were Never Really Here, he appears to have delivered another stellar performance. Phoenix plays a traumatized veteran who tracks down missing girls for a living. Lynn Ramsay, director of the thoroughly disturbing We Need To Talk About Kevin, directs Phoenix in this drama. When speaking about You Were Never Really Here, director Lynn Ramsay said, "We made the movie in a fevered pitch, like punk rock." Check out the trailer below.
You Were Never Really Here trailer   
This looks fantastic, and I'm angry we have to wait until April of 2018 to see it. Some lucky folks at Cannes had the chance to catch this flick already, however, and had plenty of good things to say about it. "[Director Ramsay's] return seals her standing as one of our most fearless and forceful filmmakers, if not one as prolific as she deserves to be," says the LA Times; "Ramsay has made more sensually rapturous films, but this may be her most formally exacting: No shot or cut here is idle or extraneous," said Variety; and Film Inquiry said, "It's the rare film that, after the overwhelming first viewing experience, doesn't feel like hyperbole to call a genre redefining masterpiece."
The positive buzz mixed with Ramsay and Phoenix's involvement are more than enough to get me excited about this movie, but here's a bonus: Radiohead's Jonny Greenwood, who has provided the scores for films like There Will Be Blood, The Master and the upcoming Phantom Thread, composed the soundtrack. Just put this movie in front of my face, right now.
Here's the official You Were Never Really Here synopsis.
A traumatized veteran, unafraid of violence, tracks down missing girls for a living. When a job spins out of control, Joe's nightmares overtake him as a conspiracy is uncovered leading to what may be his death trip or his awakening.
You Were Never Really Here, starring Joaquin Phoenix, Ekaterina Samsonov, Alex Manette, John Doman and Judith Roberts opens April 6, 2018.