The New 'Star Wars' Trilogy From Rian Johnson Won't Be The Old Republic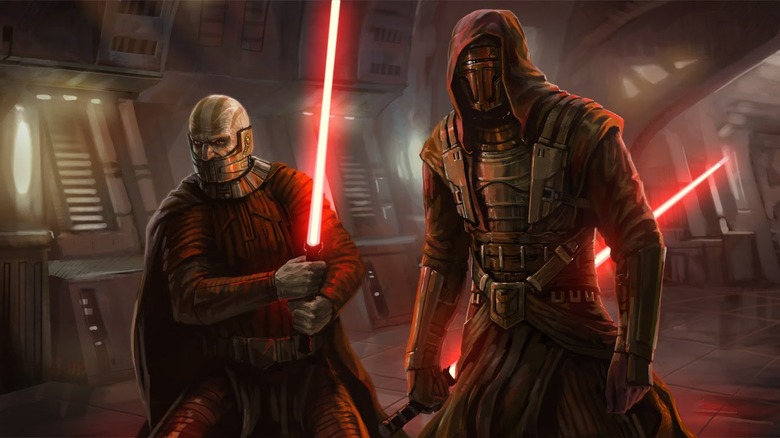 Longer and further away than the events of George Lucas prequel trilogy lies the story of Star Wars: Knights of the Old Republic, a role-playing video game from 2003 that followed an epic battle between the Jedi and the Sith.
The video game was hugely popular among Star Wars fans, garnering critical acclaim a sequel. But fans always wondered: Would the Old Republic make the leap to the big screen? Not any time soon, Rian Johnson regretfully reveals, saying that the new Star Wars trilogy that he has been tasked with will not take place during the Old Republic.
Knights of the Old Republic is set 4,000 years before the Galactic Empire is even formed by Emperor Palpatine during the events of Episode III, during the beginnings of a great battle between a Sith armada and the Jedi Knights of the Republic. It spawned follow-ups that dealt with the fallout of the war and the near-extinction of the Jedi Masters. However, the Old Republic series was all but wiped away from canon when the Star Wars Expanded Universe was discarded in 2014, shortly after Disney acquired Lucasfilm.
But fan theory prevailed that the Old Republic could be revived as a feature film — namely as Rian Johnson's mysterious new trilogy that Disney recently tasked the director with making. But unfortunately, that won't be the case, Johnson told Mashable:
"Oh, they love Knights of the Old Republic. I played that game when it first came out and it was like, god, I loved it. Yeah, that's a fantastic game. And I understand it, the instinct to automatically go to something that you know and love, that you've already seen. To me what's really fun is the notion of what new stuff are we gonna see, what new stories can we tell?"
It's not unexpected that fans would hold out hope that the Jedi Order's heroic feats during the Old Republic would return to the Star Wars canon, especially after the new movies and TV shows have pulled inspiration from the expanded universe. But Johnson is adamant that his trilogy will explore an entirely unheard of corner of the Star Wars galaxy. "For me," he said, "the possibility in a new story told over three movies, go anywhere, do anything, sky's the limit, in Star Wars? That's so exciting."
Johnson was equally vague on the intended release date for his new trilogy, which would purportedly start production after the current Force Awakens trilogy is complete. So while Johnson is certain what stories he won't use, he still has yet to decide how his movie's story will take shape. "I'm in the very, very beginning phases of trying to think about it so I don't know yet," Johnson said. "I'm still figuring out what it's gonna be."