Netflix Fires Danny Masterson From 'The Ranch' After Multiple Rape Allegations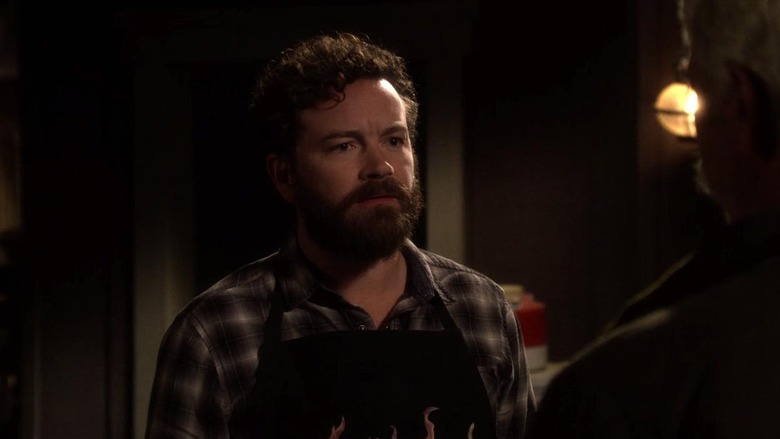 Netflix has fired star Danny Masterson from the sitcom series The Ranch amid multiple rape allegations.
Four separate women have accused the former That '70s Show star of sexual assault, stretching back to the early 2000s. Masterson's firing follows the Netflix's decision to continue its hit series House of Cards without star Kevin Spacey following allegations of sexual misconduct.
The Huffington Post broke the news about Masterson's firing, reporting that four women alleged that Masterson "violently raped" them in the early 2000s. Masterson denies the allegations and says the encounters were consensual. The Los Angeles Police Department and Los Angeles District Attorney's Office have been investigating Masterson for about a year.
Masterson's last day on set was Monday, according to a Netflix spokesperson, who released the following statement to the Huffington Post:
"As a result of ongoing discussions, Netflix and the producers have written Danny Masterson out of The Ranch. Yesterday was his last day on the show, and production will resume in early 2018 without him."
Three of the allegations come from members of the Church of Scientology, of which Masterson is a longtime member. The LAPD began its investigation into the accusations in late 2016, according to the Huffington Post, before the case was referred to the district attorney's office in April 2017. Netflix had been aware of the investigation into the sexual assault allegations against Masterson for at least a month now, after one of Masterson's accusers condemned the streaming service for continuing Masterson's show.
Masterson is probably best known for his role as Steven Hyde in That '70s Show, which ran on Fox from 1998 to 2006. His former That '70s Show co-star Ashton Kutcher stars alongside him in The Ranch, an original Netflix sitcom in which Kutcher plays a failed semi-professional footballer. Masterson will still appear in the sitcom's fourth season, which is set to premiere on Netflix on December 15, as well as a few episodes that have been filmed for next season, according to The Huffington Post.
Masterson's firing comes on the tail of Netflix's decision to suspend star Kevin Spacey from the political thriller series House of Cards shortly after Spacey's sexual assault allegations surfaced. The series is continuing without Spacey and as Robin Wright as lead.