'Barry' Trailer: Assassin Bill Hader Becomes An Actor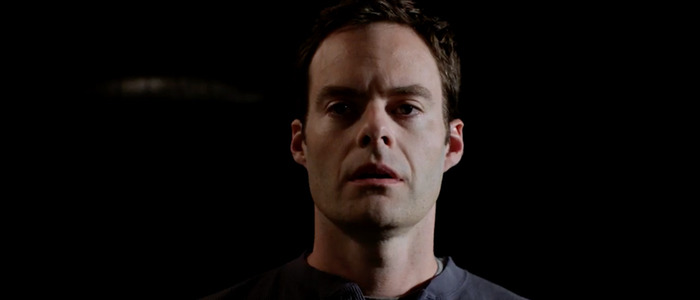 Ever felt like you need a career change? So does Barry, a low-rent assassin who finds a new calling: acting! Bill Hader stars in the upcoming HBO comedy series as a hitman-turned-actor, with a cast that includes Henry Winkler and Stephen Root. Hader directs the series, which will arrive on HBO next year. The first Barry trailer gives us a very quick look at the series.
Former Saturday Night Live co-star Bill Hader makes his directorial debut with Barry, a new HBO comedy series that Hader co-wrote with Seinfeld and Silicon Valley writer Alec Berg. Barry finds Hader playing a lonely, dissatisfied hitman who travels to Los Angeles on a job. But while in the City of Angels, Barry finds bitten by the acting bug, and finds acceptance in a group of theater actors. Watch the Barry trailer below.
Barry Trailer
Okay, admittedly, there's not a lot here, save for a quick montage of several characters saying "Barry" over and over again, but it gives you a small idea of the shenanigans to come. The premise – about a criminal stumbling into the acting world – can't help but remind me of Shane Black's fantastic noir comedy Kiss Kiss Bang Bang. If Barry ends up being even half as funny as Black's film, it'll do fine. Here's the brief, one-sentence synopsis: "Bill Hader stars as Barry, a seasoned assassin who discovers a new passion for acting while on an assignment in Los Angeles."
Barry made headlines earlier this year, but they weren't the type of headlines that would make HBO happy. Hackers managed to gain access to 1.5TB of data from HBO as part of an elaborate extortion scam. The hackers wanted HBO to pay up, or else risk having several shows leaked online. During the scheme, episodes of Curb Your Enthusiasm, Insecure, Ballers, The Deuce and Barry were al leaked online.
Now HBO is ready to move beyond that unpleasant experience and give Barry a proper release. In addition to Hader, the show features Henry Winkler (Arrested Development) as Gene Cousineau, an acting coach; Stephen Root (Get Out) as Fuches, Barry's handler; Sarah Goldberg (The Dark Knight Rises) as Sally, an actress Barry befriends in his new-found theater community; and Anthony Carrigan (Gotham) and Glenn Fleshler (Suburbicon) as two Chechen gangsters. Hopefully HBO will release a more detailed trailer sooner rather than later, giving us a better idea of what to expect from Barry.
Barry arrives on HBO Spring 2018.