'Shazam' Could Be DC's 'Guardians Of The Galaxy', Says Optimistic Zachary Levi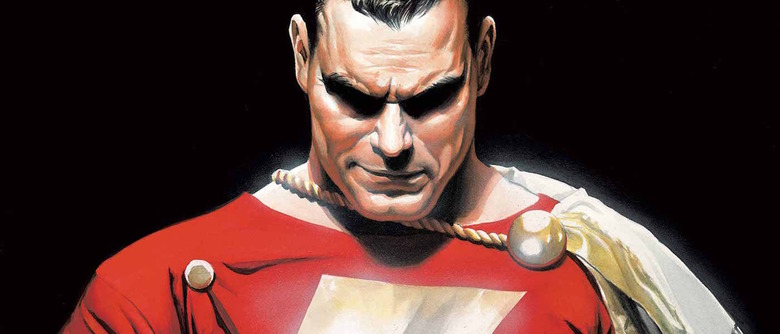 Guardians of the Galaxy was far from a sure thing when Marvel Studios released it back in 2013. It essentially served as a test to see how far audiences were willing to go with the studio: if people could accept and enjoy a story involving a talking raccoon and a space tree, there's basically no limit to the stories Marvel could tell.
Meanwhile, the troubles with Warner Bros.' DC movies have been well-documented. But former Marvel actor Zachary Levi, who's starring as the title character in the upcoming Shazam movie that's scheduled to come out in 2019, hopes Shazam could be DC's Guardians of the Galaxy equivalent...and he might be onto something.
Speaking at the Heroes & Villains Fan Fest in San Jose, California (via ComingSoon), Levi explained his thoughts on Guardians of the Galaxy and how he thinks Shazam could serve a similar function in the DC cinematic universe:
"James Gunn and the gang killed it. It brought so much heart and humor and I think it was kind of this dark horse that took everyone by storm. I think Shazam kind of has the possibility to do that, because Shazam is not, for all intents and purposes, it's not Supes (Superman), it's not Batman, it's not Wonder Woman. If you look at most Justice League montages or Justice League posters, Shazam is not necessarily one of the characters you put on there, except he is in the Justice League, so if we do well enough..."
The actor went on to draw a comparison that's sure to excite fans of early Tom Hanks comedies:
"Shazam gets to be a fun, jovial, because he is, he's Billy Batson, he's 13. It's the movie Big, but with superpowers – which I'm beyond stoked about."
Not only did Guardians work on a narrative level, but it was also a huge box office success. Justice League – theoretically the DC universe's crowning achievement – has only pulled in $197 million domestically after three weeks of release, so the DC universe still has a lot of catching up to do in financial terms. But creatively speaking, I think Levi could have a point: the concept of Shazam is inherently lighter than nearly everything else that has come before it in the DC movie universe, and if all the right pieces fall into place, I can totally see this becoming a breakout standalone movie that could be the most purely fun movie DC has made in decades.
Levi will don the red suit as the superhero, while Asher Angel plays the 13-year-old Billy Batson and former Green Lantern villain Mark Strong steps into the villainous role of Doctor Sivana. David F. Sandberg (Lights Out) will direct, and the movie is set to arrive in theaters sometime in 2019.