'Masters Of The Universe' Reboot Finds A New Director In 'Man Of Steel' Writer David S. Goyer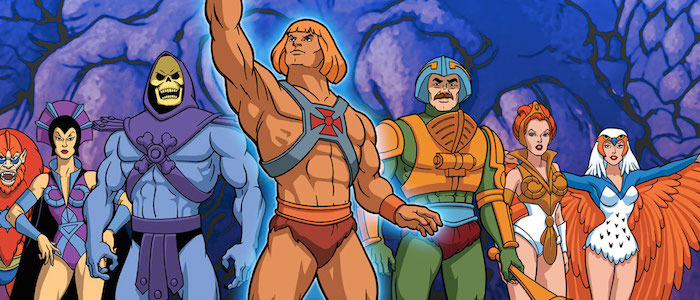 There may be a new master of the Masters of the Universe soon.
Frequent comic book movie writer David S. Goyer is in talks to take over directing duties for the Masters of the Universe reboot, after McG was initially attached to helm the remake of the '80s fantasy property.
Goyer is currently in talks with Sony to direct Masters of the Universe, according to The Hollywood Reporter. This news comes eight months after it was announced that McG was stepping down from the project after being attached to direct since 2016. Goyer was also announced as a writer Masters of the Universe back in April, but it looks like he's made the leap to director's chair.
Though Goyer is mostly known for his writing credits on big-budget blockbusters like Batman Begins and Batman v. Superman: Dawn of Justice, this wouldn't be his first time directing a feature film, or even a comic book movie – he previously helmed 2004's Blade: Trinity. Goyer has mostly directed horror flicks like The Unborn and The Invisible since then, but he has kept his hand in the superhero pot, developing the story for The Dark Knight Rises and Man of Steel and continuing to be one of Warner Bros. go-to writers to develop the DCEU, with his name announced in connection with The Sandman and Green Lantern Corps.
So it wouldn't be a huge stretch for him to take on Masters of the Universe, which is a fantasy property based on a Mattel toyline about a warrior hero, He-Man, who is tasked with saving the magical land call Eternia. While the series is mostly known as a meme these days, Sony has long been trying to make the franchise into a film and tap into the nostalgia for '80s camp. With Goyer in charge, the movie may take on a more serious tone, putting a modern twist on a camp classic à la this year's gritty feature film reboot of Power Rangers.
Masters of the Universe first leapt onto the small screen as a successful animated TV series from 1983-1985 before being adapted to the big screen as a 1987 film starring Dolph Lundgren as He-Man and Frank Langella as the villainous Skelator. No actor has been cast yet for the role of He-Man, though Kellan Lutz was attached to the project when McG was still director. Considering the fact that no one has seen this guy since the Twilight series ended, it's likely that a new rising star will get to rock the furry loin cloth and sword.