'I, Tonya' Clip: Margot Robbie Gets Emotional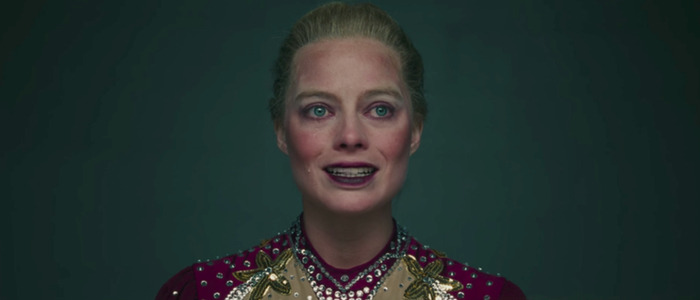 In I, Tonya, Margot Robbie gives one of the year's best performances playing disgraced Olympic figure skater Tonya Harding, whose career fell completely apart when she was implicated in an attack against her competitor Nancy Kerrigan. A new I, Tonya clip shows Robbie's Harding as she prepares for a competition, and all the emotional trauma that comes with it.
Craig Gillespie's I, Tonya is a bit of a weird movie. It's tone is hard to pin down, as it attempts to tell an honest, sympathetic story about Tonya Harding while also going for big, broad laughs. It doesn't entirely come together, but the one element that truly elevates the film is the firecracker performance from Margot Robbie. In what may be the best performance of her career, Robbie gives Harding a depth that the tabloid headlines never awarded her. A new I, Tonya clip shows off Robbie's emotionally wrought performance.
I, Tonya clip
This is a bit of a strange clip to release. There's no dialogue, and it's not a very good indication of what the film is like. But it does showcase Robbie, and that's exactly the correct way to sell the film. As I said in my review of the film at TIFF, "Margot Robbie plays Tonya, and she's damned good in the part. It's a fine reminder of what a talented actress Robbie is, especially after her shaky performance in Suicide Squad. Robbie plays Tonya as rough around the edges; a self-proclaimed redneck who never fit in, and only really came alive when she was on the ice."
Robbie is backed up by a stellar supporting cast, including Sebastian Stan as Tonya's abusive husband and Allison Janney as Tonya's abusive mother. Janney in particular nearly runs away with the entire movie.
I, Tonya opens in NY and LA December 8, 2017, and expands to more theaters January 2018. The full synopsis is below.
Based on unbelievable but true events, I, TONYA is the darkly comedic tale of American figure skater Tonya Harding and one of the most sensational scandals in sports history. Though Harding was the first American woman to complete a triple axel in competition, her legacy has forever been defined by her association with an infamous, ill-conceived and worse-executed attack on fellow Olympic competitor Nancy Kerrigan. Featuring an iconic turn by Margot Robbie as the fiery Harding, a mustachioed Sebastian Stan as her impetuous ex-husband Jeff Gillooly, a tour-de-force performance from Allison Janney as her acid-tongued mother LaVona Golden, and an original screenplay by Steven Rogers, Craig Gillespie's I, TONYA is an absurd, irreverent, and piercing portrayal of Harding's life and career in all of its unchecked––and checkered––glory.