James Mangold Is Following Up 'Logan' With A Movie About A Giant Cat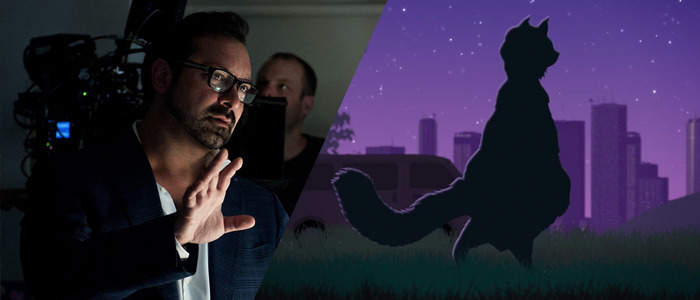 James Mangold, the director of one of the most critically-acclaimed, beloved, and hyper-violent superhero movies ever made in Logan, is now in talks to make...a family-friendly movie based on a children's book called Crenshaw about a giant cat? Sure. Because that's the natural progression.
Read more about Mangold's new Crenshaw movie below. Oh yeah – and did I mention the kid's book is from the author of the Animorphs series?
The Hollywood Reporter says that Mangold is now attached to direct Crenshaw, which is based on a 2015 novel by Newberry Award-winning author Katherine Applegate. Here's the synopsis:
Jackson and his family have fallen on hard times. There's no more money for rent. And not much for food, either. His parents, his little sister, and their dog may have to live in their minivan. Again.
Crenshaw is a cat. He's large, he's outspoken, and he's imaginary. He has come back into Jackson's life to help him. But is an imaginary friend enough to save this family from losing everything?
Beloved author Katherine Applegate proves in unexpected ways that friends matter, whether real or imaginary.
Katherine Applegate is better known by people of my generation as "K.A. Applegate," a pen name used by Katherine and her husband Michael Grant to write a series of popular young adult novels called Animorphs, which followed a group of kids who received a gift from a dying alien: the power to morph into animals. Those books were my jam when I was growing up – I actually entered an official writing contest early in the series' run in which I came up with the idea of Rachel turning into a grizzly bear. I ended up winning (K.A. Applegate judged the contest and sent me a signed book as a prize), and wouldn't you know it, a book or two later, Rachel turned into a grizzly bear and that became her favorite morphing animal of choice for the rest of the series. I'm still waiting on that check, K.A.
Anyway, it's unclear whether or not Crenshaw is the next film on Mangold's plate. We know he's writing an X-23 spin-off about the young protagonist of Logan, he's attached to direct an adaptation of Don Winslow's novel The Force, and he's also lined up to direct a remake of Disorder written by Sicario and Hell or High Water writer Taylor Sheridan. But we do know that he intends to make a live-action adaptation of Crenshaw, so it ought to be interesting to see how he goes about creating that giant cat. He always strikes me as a guy who's looking to challenge himself creatively, and this will definitely be different from any other movie he's made thus far. You don't necessarily peg the guy who made Cop Land and 3:10 to Yuma as a kid's movie director, but I'm looking forward to seeing him increase his range even further.