'Game Of Thrones' Season 8 Will Be The "Greatest Thing That's Ever Aired On TV," Claims Jason Momoa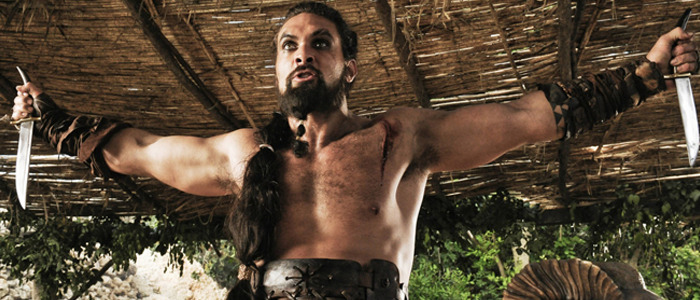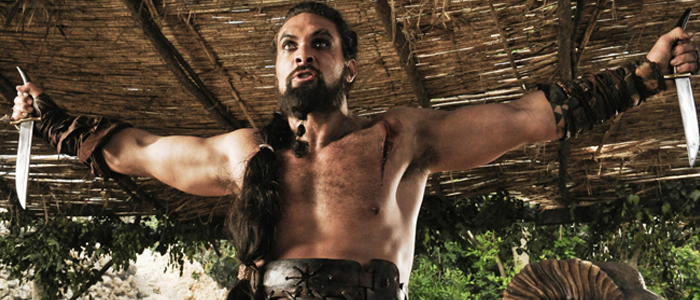 Actors drumming up hype for the projects they're involved with is a run-of-the-mill occurrence in Hollywood – so much so that we often don't even bother writing about many of those kinds of quotes. But every once in a while, someone offers up a claim so ridiculous, so outrageous, and so sensational that we simply can't ignore it. Today, that person is former Game of Thrones actor (and current Justice League star) Jason Momoa.
Momoa recently visited the production of Game of Thrones season 8 in Belfast, Ireland, and after his trip, he says the upcoming season of the show is "going to be the greatest thing that's ever aired on TV." And if that wasn't enough, there's much more where that came from. Check out his full quote below.
Speaking with Entertainment Weekly, the actor revealed that while he was there, he accidentally learned some major details about what's to come in the mega-hit fantasy series' final season:
"Just knowing how amazing this season is going to be...It's going to be the greatest thing that's ever aired on TV. It's going to be unbelievable. It's going to f— up a lot of people. And it was a bummer because I'm a huge fan and I didn't want to know what's going on. I was like, 'Damn, I didn't want to know that!"
Momoa also assured everyone that he was simply visiting his friends on the set and that he was not there to reprise his role as a resurrected Khal Drogo. "He's dead! He can't come back, it wouldn't work," he said. Conspiracy theorists will likely point to the fact that Kit Harington and the showrunners insisted Jon Snow was dead after the season six finale as well, and since Jon was brought back from the dead, maybe there's a chance Drogo could return as well. But give it up, people – Drogo's long gone.
Looks like Momoa took a cue from his fellow on-screen wife Emilia Clarke, who, during press rounds leading up to season six, promised that season would feature "the biggest moments on television that have ever existed." She may have been right on that account, and I think saying the "biggest" is probably more in line with what Momoa is getting at: we know the final season is going to be absolutely huge, but calling it the "greatest" seems like a bit of a stretch. Season seven undoubtedly had impressive, expansive, jaw-dropping moments, but was still a little uneven overall; here's hoping for an improvement in the quality of storytelling as they finally reach the finish line.
Each of the six episodes in Game of Thrones season will cost $15 million, and HBO is more than likely going to unveil them sometime in 2019.