'Hellboy' Reboot Release Date Set For 2019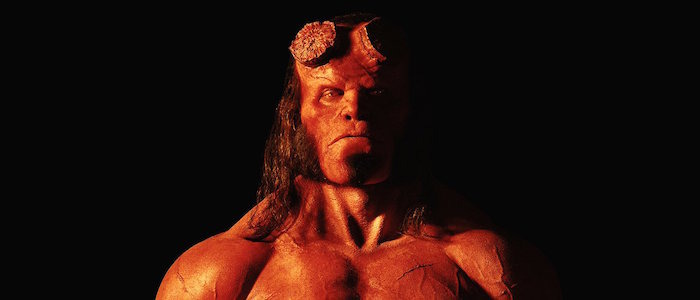 Hellboy fans will have to wait more than a year to see Stranger Things star David Harbour's new iteration of the Beast of the Apocalypse. Lionsgate has just set the Hellboy reboot release date for 2019. Read on for the exact date and a quick recap of everything we know about it so far.
Lionsgate Summit Entertainment have just confirmed a January 11, 2019 release date for the Hellboy reboot that's being directed by Neil Marshall (The Descent, Game of Thrones, Westworld). Weirdly, this exact same release date was reported by Empire back in September, but the studio
 that date was incorrect; I'm not sure why they would waffle about something like that, but here we are.
Harbour is donning the red makeup to play the demon-hunting demon this time around, and he'll be joined by Milla Jovovich as the Blood Queen, the villain of
the R-rated, horror-inspired reboot
. Ian McShane plays Hellboy's adopted father Professor Broom, Sasha Lane plays Alice Monaghan, Penelope Mitchell plays an elder witch named Ganeida, and Daniel Dae Kim 
plays Japanese-American character Ben Damio
 after actor Ed Skrein 
 in the wake of a whitewashing backlash. Three other actors
as well: Sophie Okonedo, Brian Gleeson, and Alistair Petrie, who will play a seer named Lady Hatton, Merlin the wizard, and a high-ranking socialite named Lord Adam Glaren, respectively.
Hellboy comic creator Mike Mignola is co-writing the movie's script with Andrew Cosby and Christopher Golden. Mignola
wanted this movie to connect to the two prior films that were directed by Guillermo del Toro (which starred Ron Perlman as Hellboy), but once Marshall came on to direct, they decided to take the movie in a different direction – one that's been described as a "darker, more gruesome" take on the character.