Dark Times Lie Ahead: The 'Harry Potter' Movies Are Leaving Freeform In 2018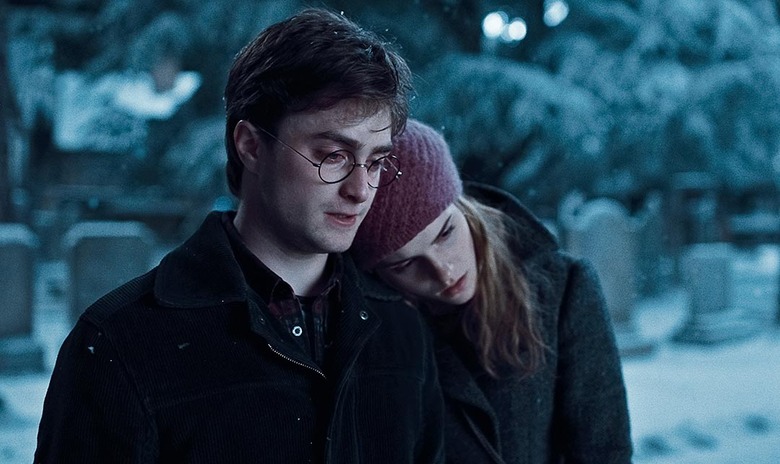 Say goodbye to your Harry Potter weekends: the Harry Potter movies are leaving Freeform.
The network, formerly known as ABC Family, was famous for their unending Harry Potter movie marathons – regardless of the holiday. However, Freeform is ending its deal with the Harry Potter films after NBC Universal acquired the licensing rights to the film starting in 2018. So instead of Harry Potter weekend on Freeform, you'll get to watch Harry Potter on HBO.
NBC Universal struck an HBO-exclusive licensing deal for the Harry Potter films which would move TV reruns of the films to HBO starting on January 1, 2018, according to Entertainment Weekly.
This deal has been in the works for a while, but it feels like the end of an era for the fantasy franchise. It's become somewhat of a millennial tradition to randomly flip through channels only to land on Harry Potter and the Sorceror's Stone on ABC Family and spend the next three days vegging out on the couch as the channel plays through all eight Harry Potter movies all weekend long. The multi-day marathons were originally aired in conjunction with the holidays, but the network soon began throwing the movies on the air whenever there was dead space. Harry Potter is a Christmas movie? Well it's also an Easter movie, and a Valentine's Day movie, and a Labor Day movie! You get the gist. The Harry Potter weekends became a holiday in and of itself, and soon ABC Family-turned-Freeform was in on the joke and making hashtags for every marathon.
But no longer.
NBC Universal's HBO-exclusive deal grants the cable network all eight Harry Potter movies to air on TV and on their streaming services. The big silver lining for this is that all eight Harry Potter movies (as well as  Fantastic Beasts) can be viewed unedited and without commercial breaks. And HBO is planning to pay homage to those infamous Harry Potter weekends (at least, that's how I like to see it) by airing a TV marathon of all nine movies beginning with Sorcerer's Stone on Jan. 1 at 9 a.m. ET/PT and ending with Fantastic Beasts in the early morning of Jan. 2. HBO Family will continue the fun by airing one film a night, starting Jan. 2 at 8 p.m. ET/PT.
Here's the schedule, in case you're looking for a multi-night marathon of your own:
Tuesday, Jan. 2 – Harry Potter and the Sorcerer's Stone
Wednesday, Jan. 3 – Harry Potter and the Chamber of Secrets
Thursday, Jan. 4 – Harry Potter and the Prisoner of Azkaban
Friday, Jan. 5 – Harry Potter and the Goblet of Fire
Saturday, Jan. 6 – Harry Potter and the Order of the Phoenix
Sunday, Jan. 7 – Harry Potter and the Half-Blood Prince
Monday, Jan. 8 – Harry Potter and the Deathly Hallows, Part 1
Tuesday, Jan. 9 – Harry Potter and the Deathly Hallows, Part 2
Wednesday, Jan. 10 – Fantastic Beasts and Where to Find Them
HBO has such an extensive catalogue of movies that it's unlikely that we'll get a Harry Potter weekend every other week. So let's celebrate an era gone by: Freeform is having a final hurrah with one last Harry Potter marathon on December 28-31.