New Details About John Lasseter Surface; 'Flash' And 'Supergirl' Producer Andrew Kreisberg Fired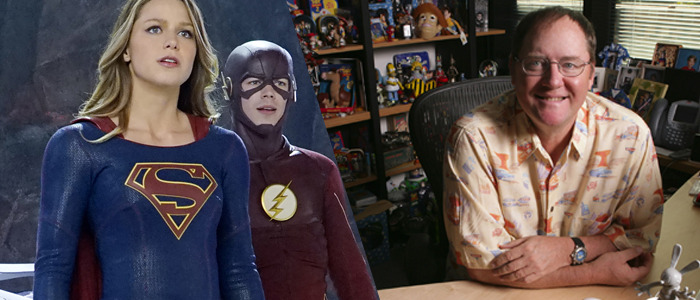 It took the Harvey Weinstein case to get Hollywood to finally open its eyes to the flood of sexual harassment and sexual assault situations that have been happening in the industry for years (sometimes lasting decades), and the dominoes continue to fall.
The latest person to go down is Andrew Kreisberg, the co-creator and executive producer of The CW superhero shows The Flash, Legends of Tomorrow, Arrow, and Supergirl, who as of today has officially been fired by the Warner Bros. Television Group because of sexual harassment allegations.
Meanwhile, more details have surfaced about the conduct of Pixar guru John Lasseter in the wake of him taking a leave of absence from the animation studio last week due to his own sexual harassment issues, which he referred to as "missteps."
Deadline reports that Kreisberg, who was first accused of sexual harassment and suspended three weeks ago, has now been fired from his duties on all of those superhero shows following an investigation into his behavior. Supergirl star Melissa Benoist tweeted about how people who commit crimes should be held accountable for their actions when Kreisberg was suspended, and now the investigation is complete:
"After a thorough investigation, Warner Bros. Television Group has terminated Andrew Kreisberg's employment, effective immediately," the company said in a statement. "We remain committed to providing a safe working environment for our employees and everyone involved in our productions."
Kreisberg had an "inappropriate" encounter with a young female writer on The Flash, and he was accused of creating a "toxic" and "hostile working environment." At least one other woman – a director of Arrow and The Flash – came forward to speak out against Kreisberg, describing similarly inappropriate behavior. Good riddance.
Greg Berlanti, the main creative force behind this DC TV universe, will be stepping up to replace Kreisberg as the co-showrunner of The Flash and Supergirl, "assuming additional responsibilities on both The Flash, where he will work closely with executive producer/co-showrunner Todd Helbing, and Supergirl, where he will work closely with executive producers/co-showrunners Robert Rovner and Jessica Queller."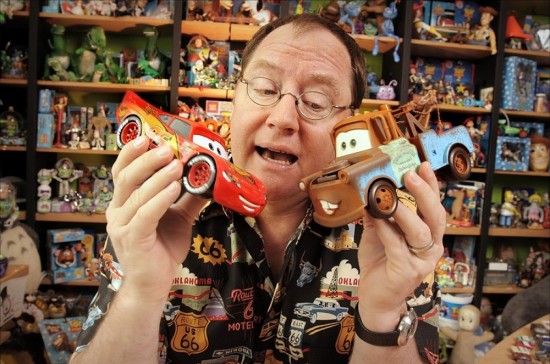 As for Lasseter, Deadline has some unsettling quotes from a woman who used to serve as an executive at Pixar:
"He's very tactile in a weird way. He would rub my leg in a meeting...It was creepy and weird. It got to the point where I wouldn't sit next to him in a meeting, because it undermined everything I said."
Disturbingly, there seems to be evidence that Disney knew about Lasseter's behavior. Two sources tell the outlet that Lasseter attended wrap parties with a handler tasked with making sure he engage in any inappropriate conduct with women, and after an Oscar party in 2010 at which Lasseter was seen "passionately kissing a female subordinate," some "high level discussions" were had about Lasseter's behavior.
Additionally, Lasseter reportedly had an "obsession with the young character actresses portraying Disney's Fairies," a spin-off series of movies, books, and products featuring characters like Tinker Bell. Lasseter insisted that these unnamed actresses be flown to a New York event, where "one Pixar employee became the designated escort" when Lasseter took them out drinking. Another Pixar employee spotted Lasseter groping a female executive, who laughed off the encounter but subsequently left the company.
It's unclear whether Lasseter – who hasn't been fired or resigned from his position as the Chief Creative Officer of Pixar Animation Studios, Walt Disney Animation Studios, and DisneyToon Studios – will return to work after his six-month sabbatical, or if these allegations will result in his employment being terminated as well. Disney has been declining to address questions on the record about Lasseter's conduct.
What impact that might have on Pixar and Walt Disney Animation is hard to anticipate at this stage, so we'll hold off on speculation until more details come to light.