Disney And Fox Deal Could Be Announced On Thursday [Updated]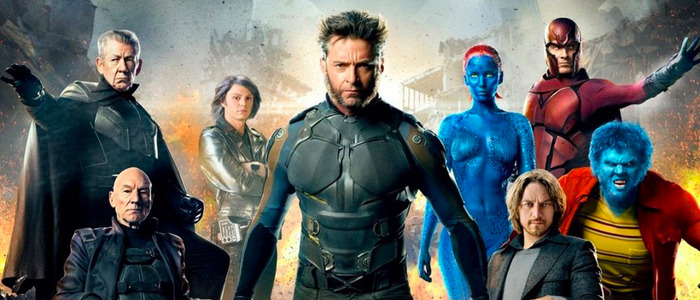 Update 2: Variety reports that the deal between Disney and Fox will be announced on Thursday. 21st Century Fox will retain Fox News, the Fox broadcast network, and Fox Sports 1 while Disney will acquire Fox's movie and TV studios. The deal is expected to cost Disney $60 billion.Update: CNBC reports that Disney and Fox are "closing in on a deal" and that details could be announced as soon as next week. Their sources claim that Fox's assets are worth north of $60 billion. We will update you accordingly as more is revealed. Our original article follows.
Weeks ago, news broke that Disney might be interested in buying parts of 21st Century Fox (whose assets include the 20th Century Fox film studio and television networks like FX). By the time the news broke, the talks were considered over and the deal was thought to be dead. But perhaps reports of the deal's death have been greatly exaggerated. The Disney/Fox deal might still be on, and to add fuel to the fire, X-Men producer Lauren Shuler Donner is keen to bring the X-Men to the Marvel Cinematic Universe. Could that happen if the Disney Fox acquisition becomes a reality?
There are a lot of moving parts for a deal involving Disney buying 20th Century Fox, and there are many things to take into consideration, including people's careers and the overwhelming threat of Disney becoming an entertainment monopoly. But let's be honest: the big issue everyone wants to talk about is the prospect of the purchase bringing together Disney's MCU with Fox's X-Men, Deadpool, and other Marvel-centric film properties. And it may yet happen. Weeks after word came that the Disney/Fox talks had ended, Deadline's Mike Fleming Jr. has revealed that the deal might still happen.
Fleming says a "juicy rumor" that is "fast gaining steam" in Hollywood is that "Disney is progressing speedily toward that rumored acquisition of Fox. The version I heard has the Murdoch clan keeping possession of sports and news properties, and the rest of TV and the film studio going to Disney. Radio silence right now from both studios, and given how Disney made the Marvel and Lucasfilm deals under the cone of silence, if this happens we'll probably only know it when it's announced. It is certainly being talked about today."
Fleming goes on to say that the reaction around Hollywood about the acquisition is not enthusiastic, due to the "uncertainty that comes with potentially reducing a major studio to content generators under the Disney silo system." But we'll let the industry people worry about that. What audiences care about is synergy, and ever-growing movie universes (I think?). MCU fans would love this acquisition to happen, because that would mean the X-Men franchise, which is owned by Fox, could finally cross-over with the Marvel Cinematic Universe. And one of the X-Men producers is all for it.
In that recent, sprawling Vanity Fair piece about the MCU, Lauren Shuler Donner, who has produced all of the X-Men films so far, expressed interest interest in making the MCU/X-Men team-up happen. ""Well, I wish. I would love it, I would love it. But it's not for me to say," Donner said. That doesn't mean you should get your hopes up, however. Marvel Studios head honcho Kevin Feige tamped down the fire a bit by adding, "Would we like to [bring the X-Men into the MCU]? Yeah, of course. Is there any movement toward it at all? No. Same thing. Same status."
Same status for now, but who knows what the future might bring, especially if this Disney acquisition goes through.