'Star Wars: Episode 9' Is Likely To End The Skywalker Saga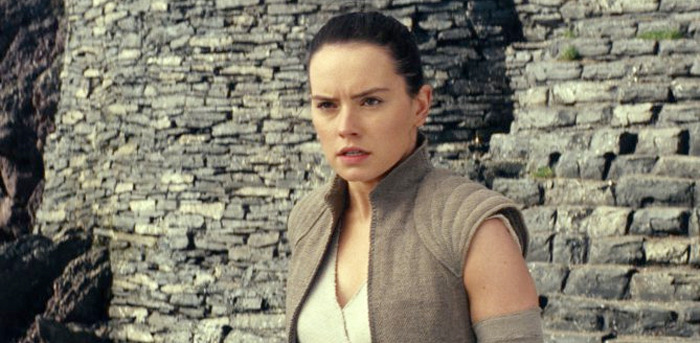 We're now less than a month away from the release of Star Wars: The Last Jedi, but as is often the case, we're looking even further ahead in the future of the Star Wars franchise and wondering what lies in store for us in a galaxy far, far away. And though there's been speculation about the Skywalker saga extending beyond the boundaries of this current trilogy, it now seems like Star Wars: Episode IX could mark the definitive end of the story of Luke Skywalker.
Is the Skywalker saga ending with Episode 9? This spring, Lucasfilm president Kathleen Kennedy addressed that question like this:
"I certainly foresee movies past nine. Whether or not we carry on the Skywalker saga... you know, George always intended nine movies, and whether we continue that or not is something we're talking about right now. If the story warrants it, we'll absolutely do it. If it actually inspires new ideas, then we'll probably head in that direction. We just don't know yet."
Today, Rolling Stone published a lengthy profile on The Last Jedi, and it featured some surprising quotes from Episode 9 director J.J. Abrams – who was hired in September to replace the departed Colin Trevorrow – and actress Daisy Ridley, who plays Rey, the franchise's Jedi-in-training.
The piece mentions that not only will the current trilogy come to an end with Episode 9, but that Abrams says that could also be the end of the Skywalker saga as a whole.
"I do see it that way," he says. "But the future is in flux."
That's a big deal, and although it doesn't seem to be completely set in stone just yet, it would make sense. George Lucas envisioned a nine-film story for Luke, Leia, and Han, and while some of those characters won't make it all the way to the ninth movie due to on-screen and off-screen deaths, there'd be something special about giving that saga a definitive ending and then pivoting the franchise into standalone movies and Rian Johnson's new non-Skywalker-related trilogy.
For Ridley, the Rolling Stone piece says "she doesn't want to play the character [of Rey] after the next movie."
"No," she says flatly. "For me, I didn't really know what I was signing on to. I hadn't read the script, but from what I could tell, it was really nice people involved, so I was just like, 'Awesome.' Now I think I am even luckier than I knew then, to be part of something that feels so like coming home now." But, um, doesn't that sort of sound like a yes? "No," she says again, smiling a little. "No, no, no. I am really, really excited to do the third thing and round it out, because ultimately, what I was signing on to was three films. So in my head, it's three films. I think it will feel like the right time to round it out."
It's worth noting that Ridley's comments seem to clash with something Kennedy said earlier this month. On November 1, the Lucasfilm head honcho mentioned in an interview that she and her team are looking at the next 10 years of Star Wars movies: "We're looking at narratively where that might go; future stories beyond Episode IX with these new characters – Rey, Poe, Finn, BB-8."
Kennedy did use the word "might" in that sentence, and Ridley could conceivably be convinced to return if A) she's presented with a great script, B) she's presented with a dump truck full of cold hard cash, or C) some combination of both, so while there's still a chance we could see Rey return after Episode 9, it certainly sounds as if Ridley isn't looking that far into the crystal ball. But hey, maybe it's just a Daniel Craig/James Bond situation in which she's not ready to commit that far down the line, but will end up eventually coming back anyway.
What do you think? Should the Skywalker saga end with Episode 9? Do you want to see more adventures with Rey, Poe, Finn, and the surviving cast members of this trilogy after that, or should Lucasfilm concentrate on new characters and adventures instead?