Hollywood At The Grammys: 'Guardians Of The Galaxy 2,' Carrie Fisher Score Nods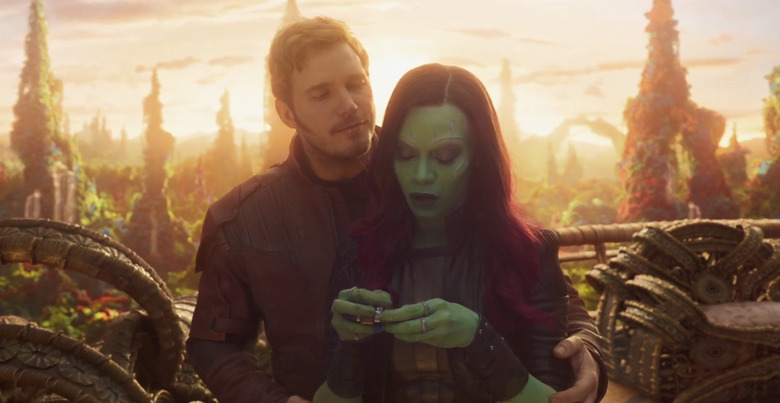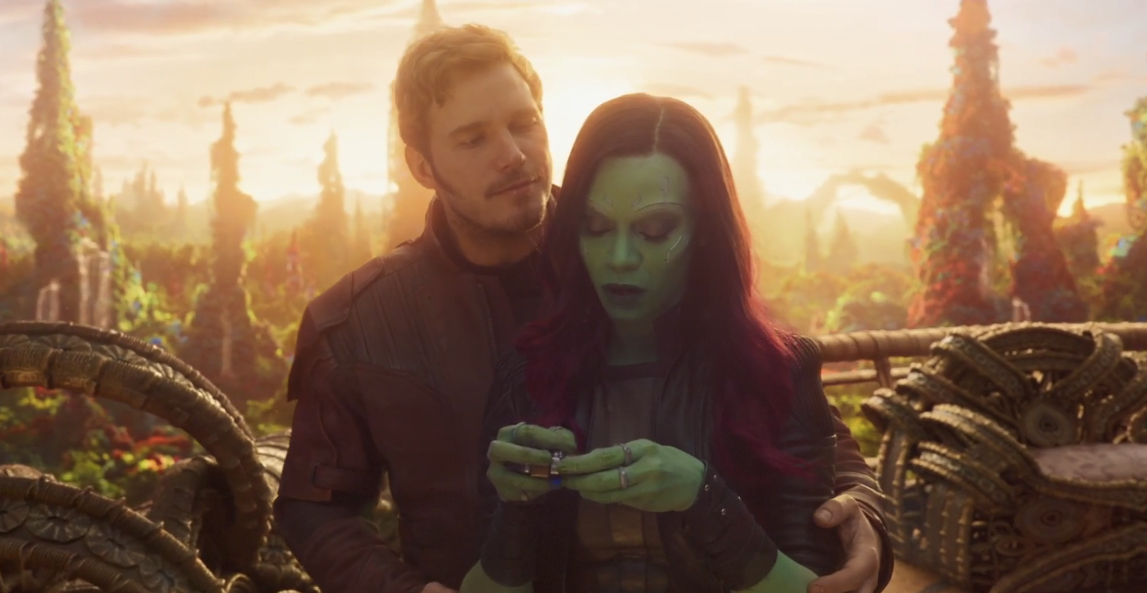 Hollywood and the music industry have occasionally crossed paths throughout the years — a pop star sings on a romantic-comedy soundtrack, a musician takes a dip in the acting pool — but in the era of needle drops and "Hans Zimmer is a rock god" takes, these intersections will only become more frequent.
Now that the Grammy Award nominations are out, Hollywood has scored big, raking in several nods for prolific blockbusters like Guardians of the Galaxy Vol. 2 (best compilation soundtrack) and La La Land (best score soundtrack for visual media), as well a spoken word album nomination for the late and great Carrie Fisher. And of course we can't go a year without Mr. Rock God himself, Zimmer, scoring two nominations for both Dunkirk and Hidden Figures.
Read on to see more of the Hollywood Grammy nominations.
Though it feels like eons ago that La La Land and Hidden Figures were at the center of awards buzz, they lead the pack again at the Grammys, tying with two nominations each in best compilation soundtrack for visual media and best score soundtrack for visual media. La La Land's Justin Hurwitz, Benj Pasek, and Justin Paul also earned a best song written for visual media nomination for "City of Stars."
And though Fisher passed away last year, the Grammys are giving their own tribute to her with a posthumous nomination for best spoken word album for her reading of her memoir The Princess Diarist. She was previously nominated for a spoken word Grammy in 2009 for her book Wishful Drinking.
Here is a complete list of Hollywood's Grammy nominations.
Best compilation soundtrack for visual media:
Baby Driver
Guardians of the Galaxy Vol. 2: Awesome Mix Vol. 2
Hidden Figures
La La Land
Moana
Best score soundtrack for visual media:
Arrival (Jóhann Jóhannsson, composer)
Dunkirk (Hans Zimmer, composer)
Game Of Thrones: Season 7 (Ramin Djawadi, composer)
Hidden Figures (Benjamin Wallfisch, Pharrell Williams & Hans Zimmer, composers)
La La Land (Justin Hurwitz, composer)
Best song written for visual media: 
City Of Stars (La La Land)
Justin Hurwitz, Benj Pasek & Justin Paul, songwriters (Ryan Gosling & Emma Stone)
How Far I'll Go (Moana)
Lin-Manuel Miranda, songwriter (Auli'i Cravalho)
I Don't Wanna Live Forever (Fifty Shades Darker)
Jack Antonoff, Sam Dew & Taylor Swift, songwriters (ZAYN & Taylor Swift)
Never Give Up (Lion)
Sia Furler & Greg Kurstin, songwriters (Sia)
Stand Up For Something (Marshall)
Common & Diane Warren, songwriters (Andra Day Featuring Common)
Best spoken word album:
"Astrophysics For People In A Hurry" – Neil Degrasse Tyson
"Born To Run" – Bruce Springsteen
"Confessions Of A Serial Songwriter" – Shelly Peiken
"Our Revolution: A Future to Believe In" (Bernie Sanders) – Bernie Sanders And Mark Ruffalo
"The Princess Diarist" – Carrie Fisher
Best comedy album:
"The Age Of Spin & Deep In The Heart Of Texas" – Dave Chappelle
"Cinco" – Jim Gaffigan
"Jerry Before Seinfeld" – Jerry Seinfeld
"A Speck Of Dust" – Sarah Silverman
"What Now?" – Kevin Hart
The Grammy Awards air on CBS on January 28, 2018.