Marvel Already Has 20 Movies Planned After 'Infinity War' – Our Best Guesses As To What They Are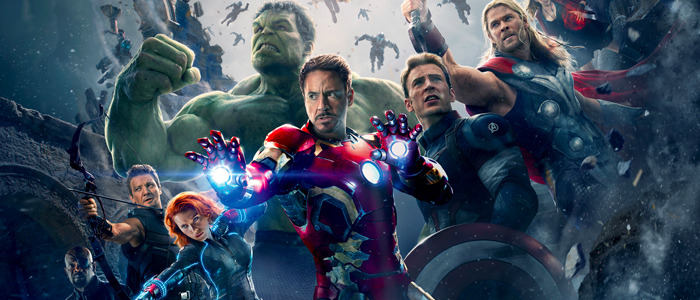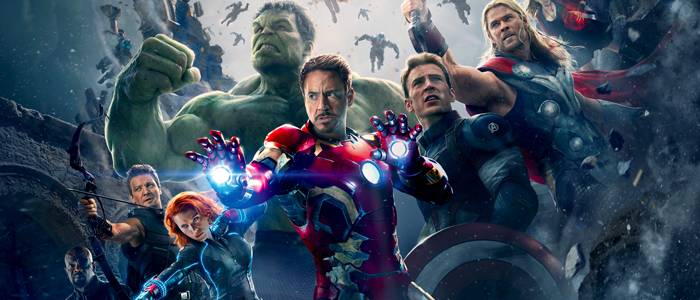 Marvel Studios just released its seventeenth movie in its ongoing cinematic universe, but there's very little wear-and-tear on this massive movie juggernaut. They're operating like a well-oiled machine over there, and in a new Vanity Fair profile released today, Marvel Studios president and mega-producer Kevin Feige revealed that Marvel has "another 20 movies on the docket" – and that's not even counting films that are currently in production or post-production, like Black Panther, Ant-Man and the Wasp, and the two upcoming Avengers sequels.
So what do Feige and Marvel have up their sleeves? Below, we take an educated guess and try to figure out all 20 of the Marvel movies in development.
Here's what the officially-announced Marvel Studios movie slate looks like as of today:
Black Panther – February 16, 2018
Avengers: Infinity War – May 4, 2018
Ant-Man and the Wasp – July 6, 2018
Captain Marvel – March 8, 2019
Untitled Spider-Man: Homecoming sequel – July 5, 2019
Since the Homecoming sequel isn't in production yet, I think that should count as one of the 20 we're trying to figure out here. But how about the other 19?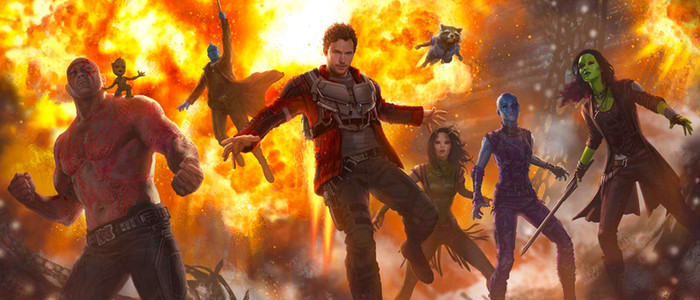 What Could Marvel Be Planning?
Before we get into outright speculation about the future of the MCU, let's take a look at the distinct franchises within the larger universe and see if there are any left. Because of the way Marvel has historically chosen to make trilogies, I think we're looking at:
Ant-Man 3
Doctor Strange 2 and 3
Black Panther 2 and 3
Captain Marvel 2 and 3
and yet another Spider-Man: Homecoming sequel.
That's nine movies; eleven to go.
Two More Avengers Films: Just because Avengers 4 marks the end of the MCU as we know it so far and presumably a handful of Earth's Mightiest Heroes are going to be killed off by the time that movie reaches its conclusion, that doesn't mean that the title of "The Avengers" is being retired. I'm guessing the surviving members of the roster will continue to meet up in joint superhero team-up films every few years, so let's go ahead and slot two more Avengers movies down with the new squad. That's eleven films; nine left.
Guardians 3 and a Ravagers movie: Writer/director James Gunn has already promised Guardians of the Galaxy Vol. 3 in a little under three years, and that film is set to open the door even further into the cosmic side of the MCU and will set up the next 20 years of Marvel movies. That's a lot of heavy lifting to do, so let's assume at the very least that Guardians 3 sets up a Ravagers movie (starring Sylvester Stallone, Michelle Yeoh, and company) and an Adam Warlock film. That's fourteen of the twenty. Six to go.
The Remaining Contenders
For those final six movies, we have to go a little off the beaten path. We know Marvel likes introducing new franchises here and there along the way, so in addition to the cosmic properties, we have a feeling we know exactly what they're going to do with their Earthbound heroes moving forward.
Nick Fury: Agent of I.M.F.: In 2019, Samuel L. Jackson signs another nine-picture deal with Marvel Studios and agrees to keep his Nick Fury as the connective tissue between all of the franchises. With S.H.I.E.L.D. disbanded, Fury hops on a spaceship and becomes the founder and sole member of the Interplanetary Mission Force, shocking heroes all over the galaxy when they return to their homes and find him creepily sitting in the dark, waiting to explain to them about the intergalactic team he's putting together.
Thor: The Even Darker World: Surprising everyone, Chris Hemsworth returns for one last movie as the God of Thunder. But when the one-eyed Thor finds himself trapped on a planet of complete darkness with no atmosphere from which to generate his powerful lightning, he must play the world's most dangerous game of Marco Polo with an old foe in order to discover the truth about his location, his powers, and his very identity. It's a two hander, featuring the voice of Jeff Goldblum's Grandmaster. Marvel will be looking to save some money at this point, and this film will be a godsend for them because 95% of it is just a black screen.
Fantastic Four: Back in the New York Groove: Yes, Marvel gets the rights to the First Family back, but even they manage to somehow shit the bed even worse than Josh Trank did, proving once and for all that these characters just aren't meant for the big screen.
Blade Returns: Wesley Snipes is back, ya'll. One of Thanos's children happens to be a vampire, and when he goes on a biting rampage in Avengers 4, there's only one person the surviving good guys can turn to to make sure the entire Earth doesn't become infested with bloodsuckers: the vampire-hunting dhampir himself.
Hawkeye: Legend of the Bow: After Jeremy Renner's Hawkeye meets an off-screen death befitting of his largely useless MCU character, Clint Barton's wife Laura (Linda Cardellini, reprising her Age of Ultron role) dons the purple jumpsuit and shows the world who the real eagle eyed archer of the family always was.
Avengers: Eye of Alderaan: We all knew this was coming. The year is 2030. All movies are either free YouTube videos uploaded to theater screens, or uber-budgeted blockbusters that cost, at minimum, $500 million to produce. Thanks to a blunder by Doctor Strange, the surviving Avengers are transported through a time traveling wormhole and land on Alderaan a few days before it's destroyed, crossing over with the Star Wars franchise and launching the next twenty years of both mega-franchises. All other types of movies fall to the wayside, and old people gather in their homes and speak in hushed, faraway tones about something called a "mid-budgeted movie" as grandchildren scoff.
For more details on the specific release dates for any of the actual possible sequels the studio might greenlight, check out our Phase 4 movie calendar that we created earlier this summer.