'Mary Magdalene' Movie First Look: Rooney Mara Gets Biblical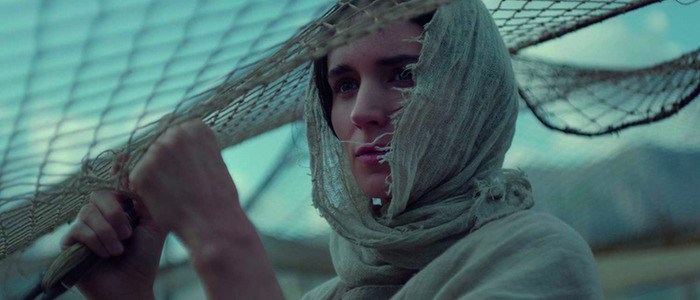 Rooney Mara is about to find Jesus in Mary Magdalene, a new film from Lion director Garth Davis. Mara will play the New Testament figure Mary Magdalene, while her real-life boyfriend Joaquin Phoenix will be playing Mr. Jesus Christ himself. In a Mary Magdalene movie first look, we have the first official image of Mara in character.
Joaquin Phoenix will be bringing his exceptional acting skills to the role of the Son of God in Mary Magdalene, appearing alongside Rooney Mara, who's playing the biblical heroine and frequently mentioned companion to Christ. Mary Magdalene has been in production since 2016, and earlier this year, some set photos of Mara taking a cigarette break beneath a crucified Phoenix went viral. Now, we have our first official, cigarette-free look at Mara in character. Gaze upon her holy visage below.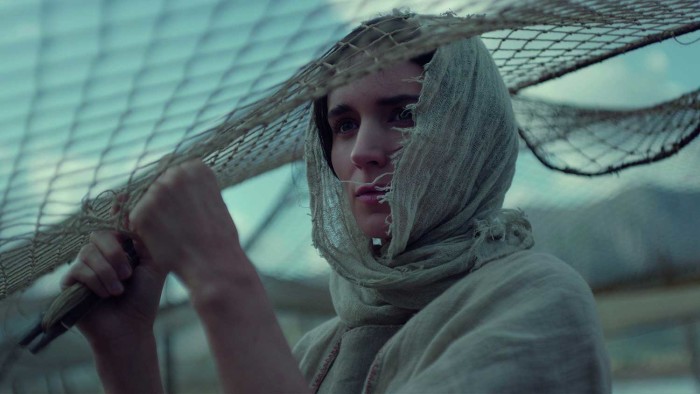 In the Bible, Mary Magdalene is one of the few female followers of Jesus to actually be mentioned by name, and be mentioned frequently. The text also has her present for both Jesus' crucifixion and resurrection. Mary Magdalene's presence in the New Testament has inspired many interpretations, including the popular theory that she was perhaps the wife of the historical Jesus (even though there's no real evidence for this). Whether or not Mary Magdalene will touch on this concept remains to be seen. Here's the official synopsis:
Set in the Holy Land in the first century C.E., a young woman leaves her small fishing village and traditional family behind to join a radical new social movement. At its head is a charismatic leader, Jesus of Nazareth, who promises that the world is changing. Mary is searching for a new way of living, and an authenticity that is denied her by the rigid hierarchies of the day. As the notoriety of the group spread and more are drawn to follow Jesus' inspirational message, Mary's spiritual journey places her at the heart of a story that will lead to the capital city of Jerusalem, where she must confront the reality of Jesus' destiny and her own place within it.
Earlier today, the Film4 Insider Twitter account, a part of the UK broadcaster Channel 4, hinted that we might get the first official trailer for Mary Magdalene on Wednesday. That tweet has since been deleted. Make of that what you will.
This sounds like a potentially interesting project, and Phoenix and Mara are both excellent actors who will no doubt bring a lot to their respective roles. That said, one can't help but notice that the casting of Mara is a bit of whitewashing in regards to the historical Middle Eastern and Jewish background of the figure she's playing. No doubt this will raise an eyebrow or two.
Mary Magdalene will open March 30, 2018.