'The Mercy' Trailer: Colin Firth Sets Sail While Rachel Weisz Waits At Home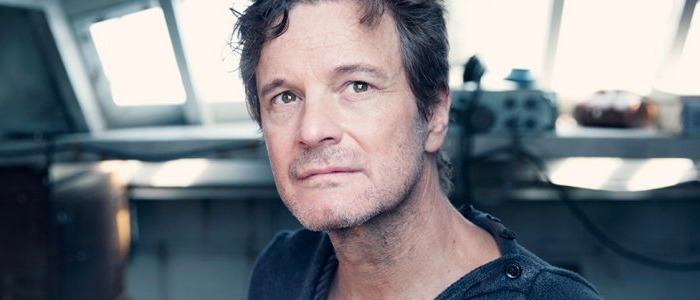 Are you ready to set sail with attractive people Colin Firth and Rachel Weisz? Of course you are! Firth and Weisz come together for The Mercy, based on the true story of Donald Crowhurst, an amateur sailor who set out to single-handedly circumnavigate the globe without stopping in 1968. Firth plays Crowhurst, and Weisz plays his wife, who joins the prestigious Wives Who Stay At Home While Their Menfolk Do Things Club. The Mercy trailer gives us our first look at this upcoming drama.
The inspiring true story of Donald Crowhurst is given the weepy biopic treatment in The Mercy, a new film from The Theory of Everything director James Marsh. Colin Firth (Kingsman: The Golden Circle and other, better movies) and Rachel Weisz (The Fountain) star as Mr. and Mrs. Crowhurst, who find their relationship tested when Donald attempts to circumnavigate the globe by sea without stopping.  Check out The Mercy trailer below.
The Mercy trailer
Here's the official The Mercy synopsis:
Following his Academy Award® nominated film The Theory of Everything, James Marsh directs the incredible true story of Donald Crowhurst (Colin Firth), an amateur sailor who competed in the 1968 Sunday Times Golden Globe Race in the hope of becoming the first person in history to single-handedly circumnavigate the globe without stopping. With an unfinished boat and his business and house on the line, Donald leaves his wife, Clare (Rachel Weisz) and their children behind, hesitantly embarking on an adventure on his boat the Teignmouth Electron.
Co-starring David Thewlis and Ken Stott, and produced by Blueprint Pictures, the story of Crowhurst's dangerous solo voyage and the struggles he confronted on the epic journey while his wife Clare and their family awaited his return is one of the most enduring mysteries of recent times.
All things considered, this looks like a handsomely mounted melodrama, and Firth and Weisz are two superb performers who will likely do a great job hooking the audience. Still, I can't help but notice this is yet another story about a heroic man on a dangerous journey while his wife stays at home and worries about him. That's a trend that seems to appear at an alarming rate in films – think of Catherine Keener waiting by the phone in Captain Phillips, or Kate Hudson waiting by the phone in Deepwater Horizon, or Laura Linney waiting by the phone in Sully. And so on, and so forth. You get the picture: nervous wives, trying to get in touch with their daring husbands via the telephone. This of course doesn't reflect on the quality of The Mercy: it could end up being an excellent film. I just hope that someday, someone decides to make a movie about a woman on an adventure while her husband waits nervously at home.
The Mercy opens February 9, 2018.