'Justice League' Projected To Lose Warner Bros. $50-100 Million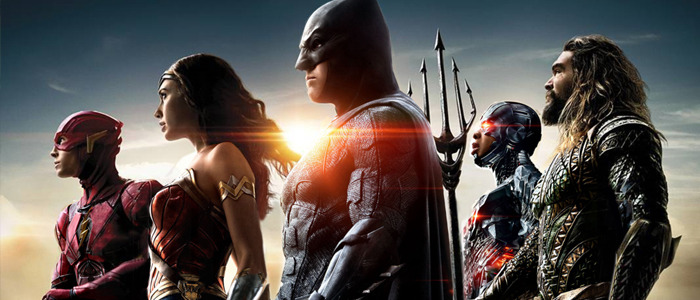 Rather than heralding a new Age of Heroes for Warner Bros., it looks like Justice League has only brought doom to the studio's bank accounts. The superhero ensemble is projected to lose Warner Bros. up to $50-100 million, based on estimates of the Justice League's costly production and marketing budget, and its meager box office performance on opening weekend.
Justice League was meant to be a turning point for DC's cinematic universe after it stumbled right out the gate with the modestly received Man of Steel and the poorly received Batman v Superman, maintaining the momentum of this summer's critically lauded Wonder Woman. However, last weekend Justice League opened to $94 million at domestic box offices, making it the lowest-grossing opening for a DC Extended Universe movie.
According to a Forbes report, Justice League is on track to lose an estimated $50-100 million for Warner Bros., after taking into account the film's estimated $300 million production budget and $150 million marketing costs. On opening weekend, Justice League made approximately $94 million in U.S. theaters — falling short of the $110 million estimates — and $185.5 million internationally. But considering the months of reports about the film's embattled production and the tepid critical response, it's not all that surprising.
Of course, this is all an estimation by Forbes reporter and film finance consultant/producer. But, the article points out, even if the film made a net profit of $50 million, Justice League would still be the worst-performing comic book movie out of 20 superhero films from the last four years.
That's because Warner Bros. poured a lot of money and energy into the film's productions and reshoots — the reshoots were rumored to have cost the studio as much as $25 million alone. And who knows how much digitally removing Henry Cavill's Mission: Impossible mustache figured into that.
I recently pondered what Justice League's poor box office performance could mean for the future of the DCEU, and this report may be an indicator of more troubled times ahead. Warner Bros. has already warned that the won't follow through with the ambitious Flashpoint if Justice League doesn't score well critically and financially, and the DCEU slate is remarkably up-in-the-air after Wonder Woman 2 is scheduled to hit theaters on November 1, 2019. The next DCEU film we get won't be until Aquaman is released on December 21, 2018. And while Cyborg, Green Lantern Corps., and Flashpoint have all been announced (the first two with actual dates), there's still a big question mark surrounding directors and cast. Could the DCEU slate look completely different once Aquaman rolls around a whole year from now? We'll have to wait and see what Warner Bros. will decide.