HBO's Cinemax And Sky Enlists 'The Raid' Director Gareth Evans For Gangland Drama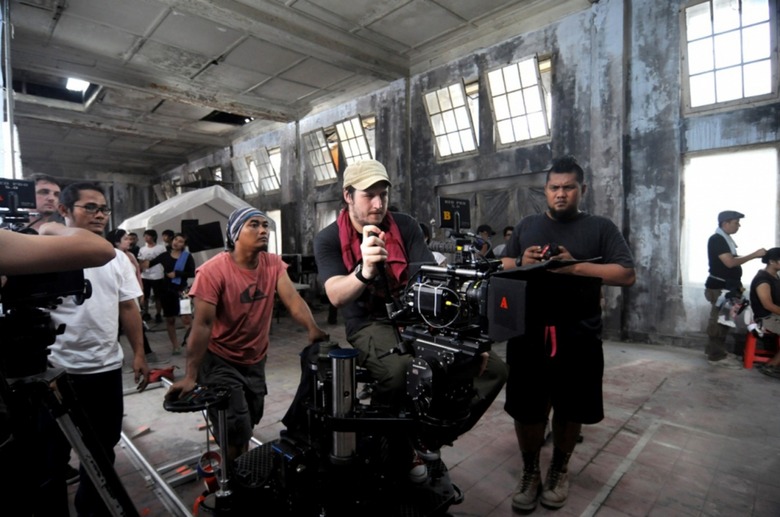 After making a splash with his relentless action films The Raid and The Raid 2 and preparing to jump to the blockbuster big leagues with the upcoming Deathstroke, director Gareth Evans is making his first foray into the small screen.
This time, Evans is tackling a gangland drama set in contemporary London for HBO's Cinemax and Sky networks.
Titled Gangs of London, the drama is unrelated to the PSP video game of the same name, according to Deadline. The outlet describes the series as a "big budget gangland drama" and follows with a brief synopsis:
The drama, which will launch in 2019, is set in contemporary London as it is becoming torn apart by power struggles involving a number of international gangs. The series begins as the head of one criminal gang is assassinated and the power vacuum threatens the fragile peace between the other underworld organisations.
Evans developed the idea with Matt Flannery, who has worked as a cinematographer on a number of Evans' films. Gangs of London will be produced by Pulse Films as the studio's first TV drama, and Jane Featherstone's Sister Pictures.
Evans told Deadline that he wants to bring a "cinematic viewing experience" to U.S. and U.K. audiences with Gangs of London, adding:
"It has been a thrilling experience to leap into longform storytelling, exploring a multicultural world of global crime as it intersects on the streets of London."
Evans will be the second well-regarded feature film director attracted to Cinemax to develop an ambitious television show. Steven Soderbergh was a notable proponent of Cinemax, "retiring" from feature filmmaking to develop series like The Knick, though the series was recently cancelled. Still, it's becoming increasingly common for noteworthy filmmakers to make the move to TV, with streaming sites like Netflix and Amazon eagerly partnering with directors like David Fincher, Barry Jenkins, and more.
Gareth Evans seems like he's on the cusp of a blockbuster breakout. The Raid films earned him acclaim amongst a small, outspoken community that laud his adrenaline-packed, tightly choreographed directing style, but he has yet to make the jump to mainstream success. His next movie, a Netflix film called Apostle starring Dan Stevens, could put his work before more eyes than ever before. After that, Gangs of London could be the next boost in his career when it hits the small screens in 2019, with Deathstroke (no release date yet announced) soon to follow.